Wild flowers and a ladybird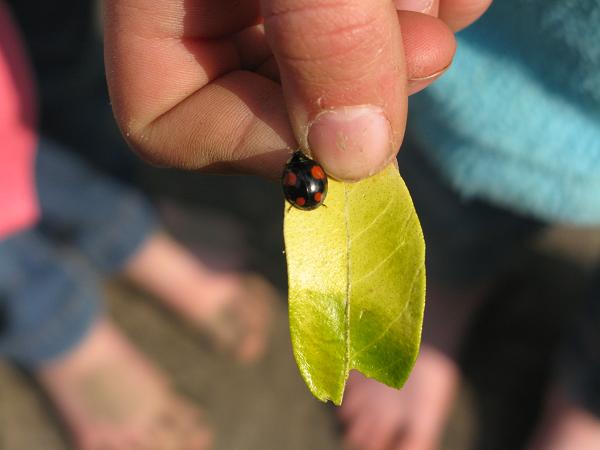 I love it when the children find something new and they are so excited to share it with me. Among the offerings today was this ladybird. After some research, I suspect that it is a Harlequin. I'll be reporting the sighting. The Harlequin ladybirds are an invading ladybird that are endangering our native species.
Notice the dirty fingers and feet in the photo. They have a bath every night, but it is back to muddy as soon as breakfast is over. I like to view it as a healthy sign.
For a change of scene, we walked into the village to the play park. It was interesting to see the subtle changes in the hedgerows, along the lane, after a week. I noticed these flowers, which I have no idea what they are. Anyone else have an idea?
I'm beginning to think that has escaped from someone's garden. Maybe another invader.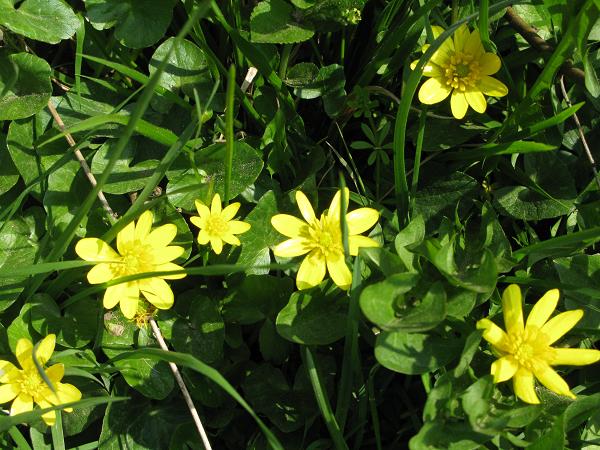 For once the celandines were open and I could take a photo. There are so many more flowers in just a week. There are great mounds of yellow flowers now as we walked along. TF, at 2 and three quarters, is able to name them, as well as daffodils, daisies and dandelions. He sounds like a miniture botanist as we go down the lane. I hope he retains an interest as he grows and I wonder what changes he will see in the hedgerows, in the years to come.