Greenhouse and merino carding
We are spending most of our days outside at the moment. The children race around the garden, deep in their latest imaginative game and I potter from one area of the garden to another, taking in the greenhouse as I go.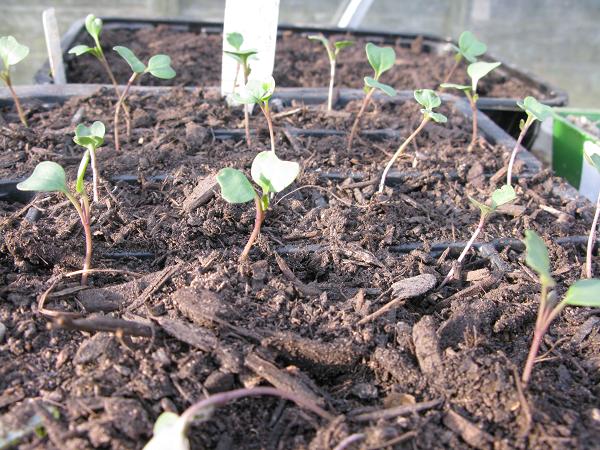 I spent time pricking out brussel sprout seedlings, and also Sun Gold tomatoes. The children love both of these. I seriously cannot grow enough cherry tomatoes or cucumbers to keep up with demand. I dream of having a polytunnel, because my greenhouse is just not big enough anymore. The girls groan if we pass a polytunnel, because they know it will set me off again. "If I had a polytunnel, I could……"
I also put squash, courgette and pumpkin seeds in pots. I am trying the Russian Doll gourds again this year. They didn't do too well in the grow bags, last year. Also they were too far away from the water butts, so I don't think I drenched them enough. I love that I never stop learning when it comes to gardening.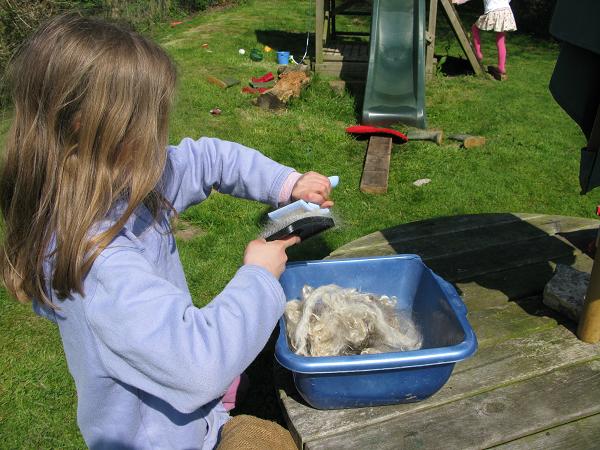 It was not all play. AJ has been gradually hand carding a bag of fleece. All the children had a go, but it really is AJ's project. Most of it is merino and is so beautifully soft. She wants to ask her hugely talented Grandma to help her in the spinning and then I will knit something for her. AJ has shown such determination that I  really hope  there will be enough for me to knit her a jumper.  Both of us couldn't help thinking about Pelle's New Suit. What with the blueberries flowering and the sheep fleece, we are obviously having a Elsa Beskow day.