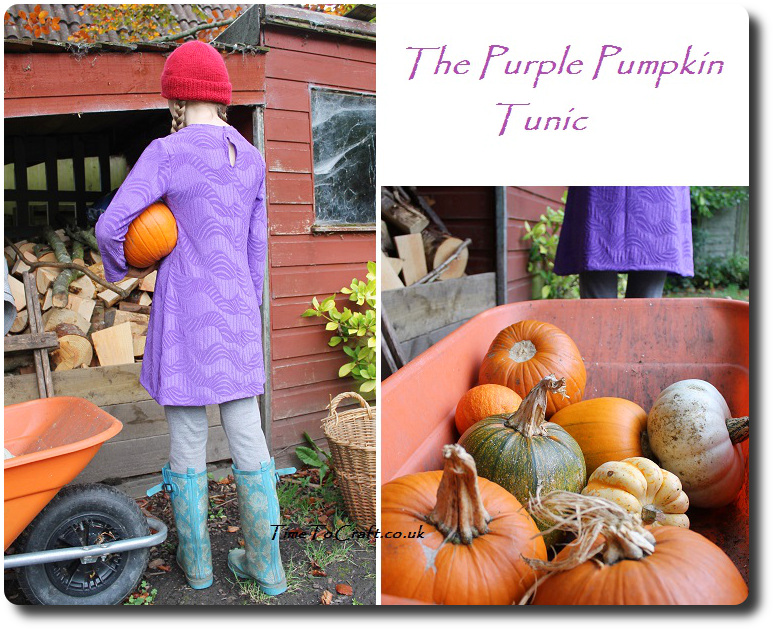 I've been sewing again. If you follow me in Instagram, you'd be forgiven for thinking that this make has taken me months. The actual sewing took a few hours. The decision making took weeks. I really couldn't make up my mind which direction the vine like pattern should take. Should it run up and down the tunic, or wrap itself round the whole garment.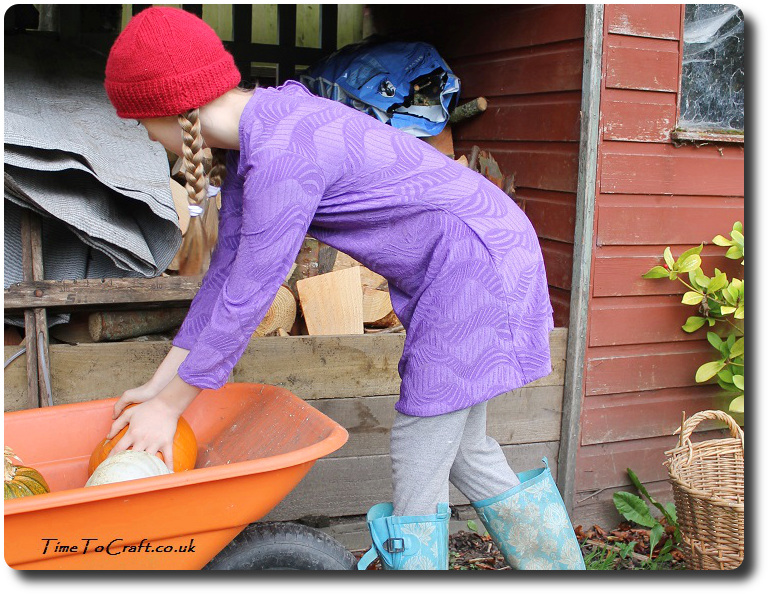 In the end, Middle One said that she wanted it to wrap around. OK. Maybe I should have asked her first, seeing as it was her tunic.
She had requested a purple tunic. A girl with definite ideas, she knew which tunic pattern she wanted. It's one I've used before (here and here) but this time, she wanted slight alterations to it. The sides are straight, so we took them in a bit. The result is that it's a little bit more fitted, and there is a definite swish.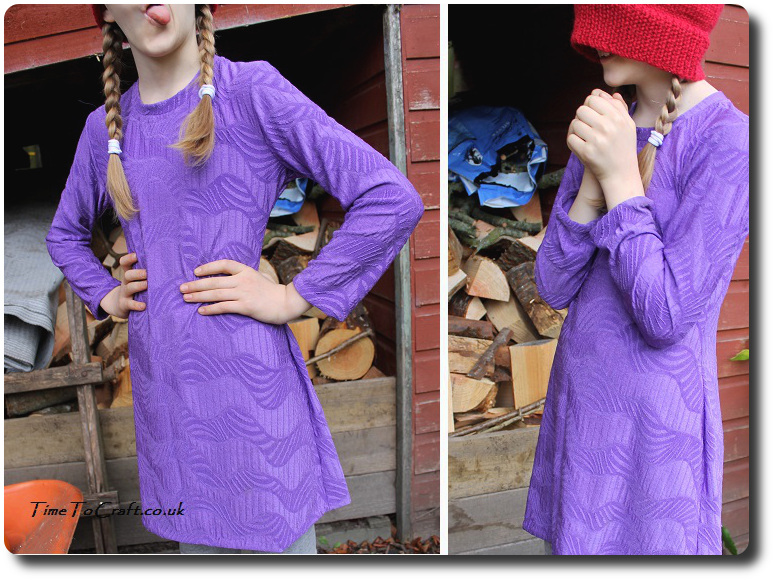 The purple is quite vibrant. More so than my photos seemed to capture. It's calling out to be put with orange. Fortunately, I finished it just in time for our annual trip to collect pumpkins. No matter that we grew our own pumpkins this year, we still had to go. A family tradition is a family tradition.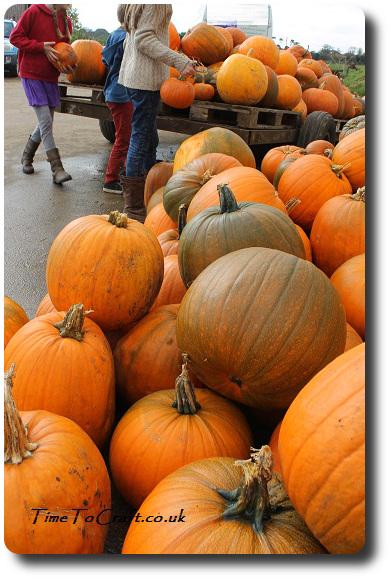 Purple and orange just go so well. And the pattern seems to echo the pumpkin's tendrils. A purple pumpkin, maybe.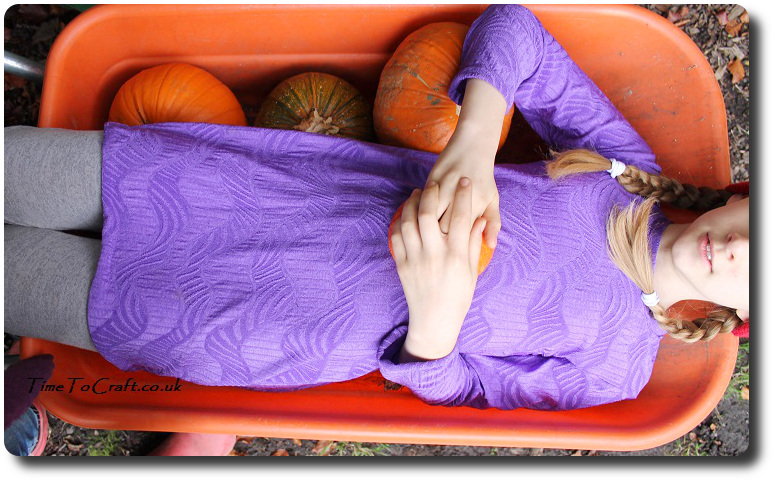 Sewing details:
Pattern: Simplicity 2156
Fabric and thread: Purple 'Jacquard Jersey' Stretch Polyester/Lycra Dress Fabric from Minerva Crafts
I used the knit stitch on my sewing machine, as I don't have an interlocker and I hand sewed the hems. Fabric drapes beautifully and was easier to work with than I expected. Simplicity 2156 is straightforward. Just six pieces to sew together. Nothing complicated. It really took me no time to sew. Just weeks of procrastination!
I think I've found the right balance when it comes to making clothes for my tweens. * little dance of joy *. With three tweens in the house, it is a good place to be. Believe me. The answer, for us, is to let them choose the fabric, but negotiate over the pattern.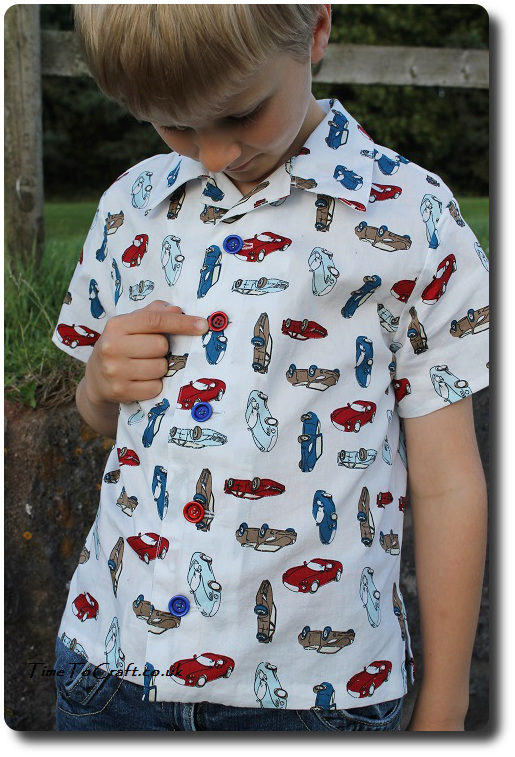 At the moment, the boy is really into shirts. I've used the pattern Simplicity 5581 a couple of times now (here and here) and it is perfect, so long as he can choose the fabric. Oh boy. Does he love the choice.
When I take him along to our local fabric shop, he is a pro. He efficiently selects and narrows down his favourites. Weighing up the pros and cons. Fortunately he's pretty good at making his selection. Much faster than me. Somehow he has turned out a much better shopper than me. I now take him when I shoe shop as he gets it right every time. This boy is never leaving home! Continue reading →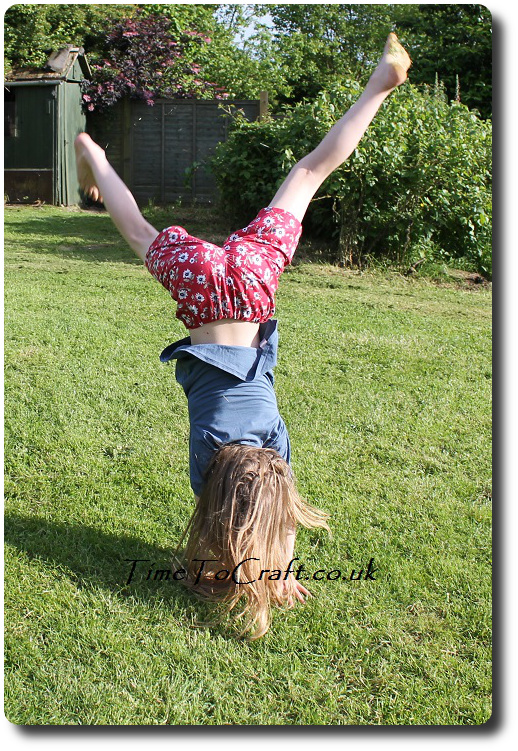 The chances are that at some point in your life, you are likely to encounter someone who seems to cartwheel everywhere, instead of walking. Turns out that my middle daughter is one of these people. To her, an open patch of grass is yet another opportunity to see the world upside down.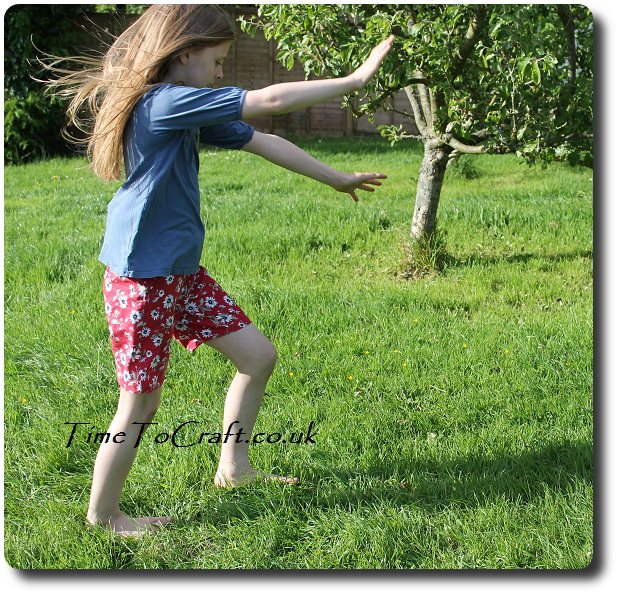 This raises a slight problem. In the summer, she loves to wear pretty skirts. As her mother, I prefer that she dresses modestly and doesn't show her underwear to anyone and everyone. Shorts are the obvious answer.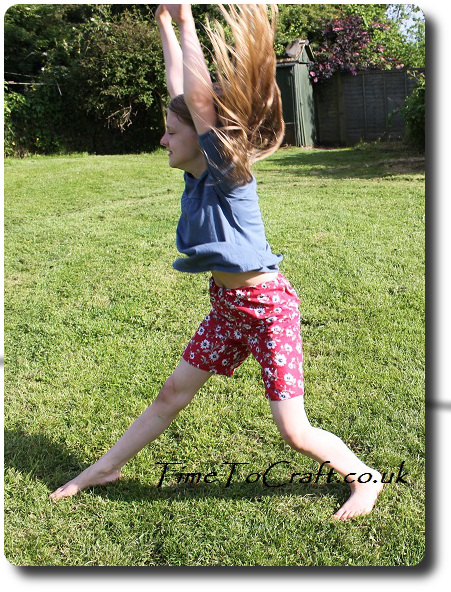 To move her away from skirts, the shorts need to be pretty. This weekend I dug out an offcut from a long ago sewing project. I love this fabric. I made a dress from it almost 20 years ago, and wore it to a dear friend's wedding. Fond memories.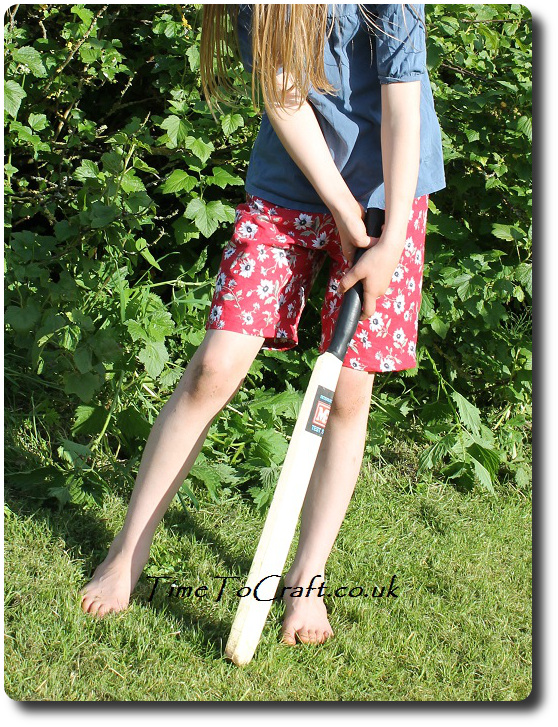 I used New Look 6398. She wanted them slightly longer than the pattern. Best part was that it took me about 2 interrupted hours to make them. Within an afternoon, she chose pattern and fabric, and was wearing them by tea time.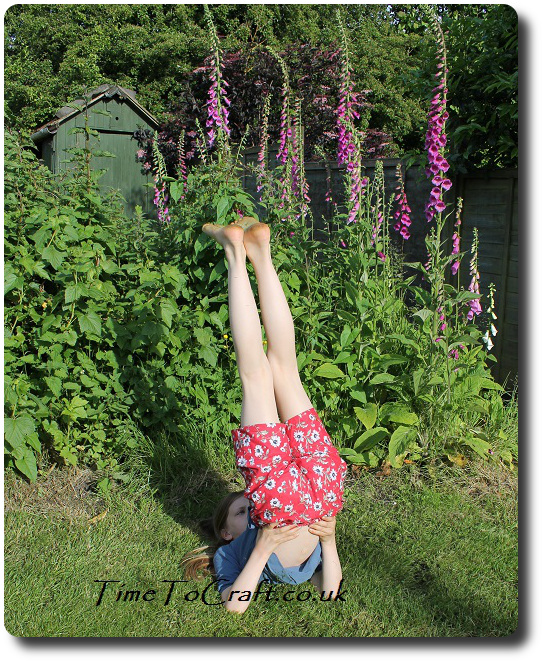 I may need to make more.
This is part of my "Becoming a greener me" project. I'm trying to use fabric from my existing stash, rather then following my first impulse to rush out to the fabric shop.
Photos
There have been cases when people lifted my photos and words, and used them without credit to me or asking permission first. Using them for their own commercial gain. I have now added a level of security to deter people from doing this. Apologies to people who do play nicely. If you would like to use any of my photos, please contact me.
Copyright notice:
All my words and photos are copyrighted to me. They cannot be used for commercial benefit by anyone else. If you would like to use any of them, then please ask me first and don't just take. Written permission only. Don't pass my words, photos or ideas off as your own. It's not nice.
Cookie Policy
Our web pages do not use cookies however this website uses Google Analytics, a web analytics service provided by Google, Inc. Google Analytics uses cookies to help us analyse how people use our site. The use of cookies by Google Analytics is subject to change.