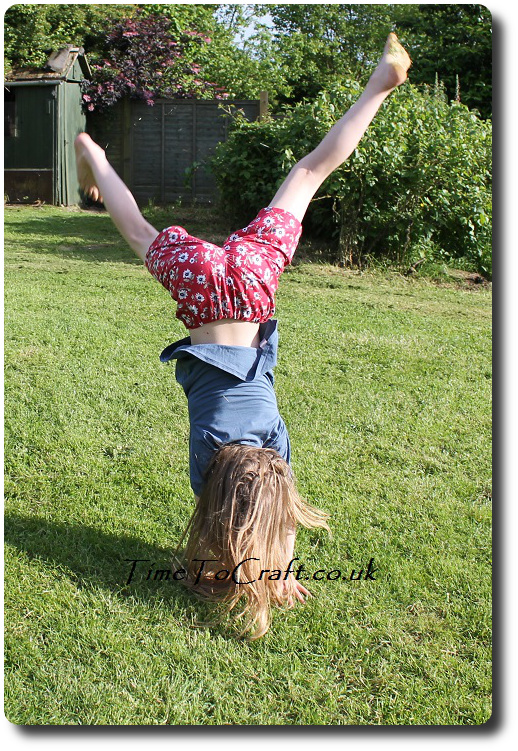 The chances are that at some point in your life, you are likely to encounter someone who seems to cartwheel everywhere, instead of walking. Turns out that my middle daughter is one of these people. To her, an open patch of grass is yet another opportunity to see the world upside down.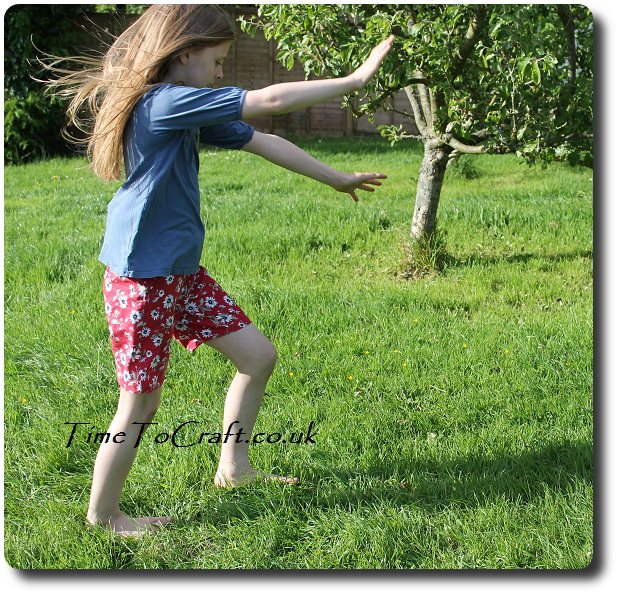 This raises a slight problem. In the summer, she loves to wear pretty skirts. As her mother, I prefer that she dresses modestly and doesn't show her underwear to anyone and everyone. Shorts are the obvious answer.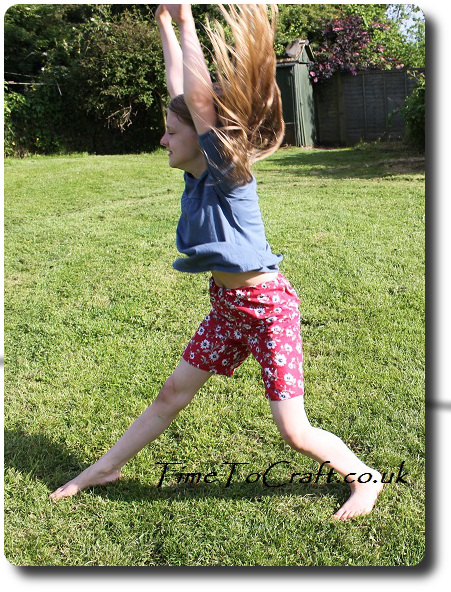 To move her away from skirts, the shorts need to be pretty. This weekend I dug out an offcut from a long ago sewing project. I love this fabric. I made a dress from it almost 20 years ago, and wore it to a dear friend's wedding. Fond memories.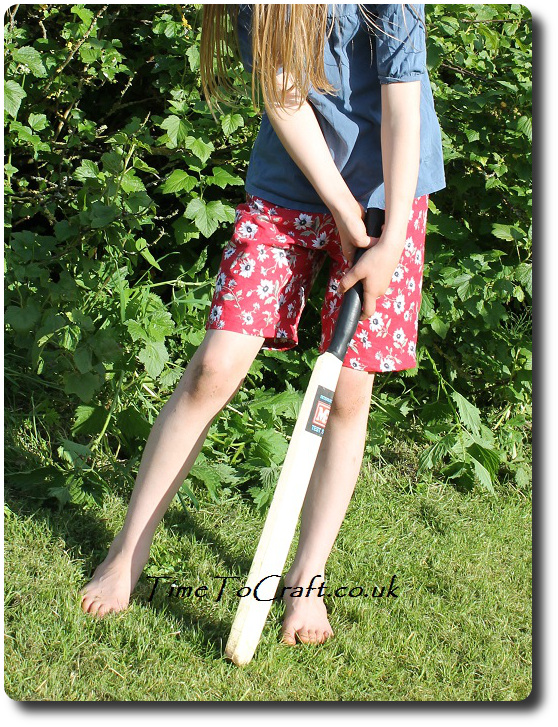 I used New Look 6398. She wanted them slightly longer than the pattern. Best part was that it took me about 2 interrupted hours to make them. Within an afternoon, she chose pattern and fabric, and was wearing them by tea time.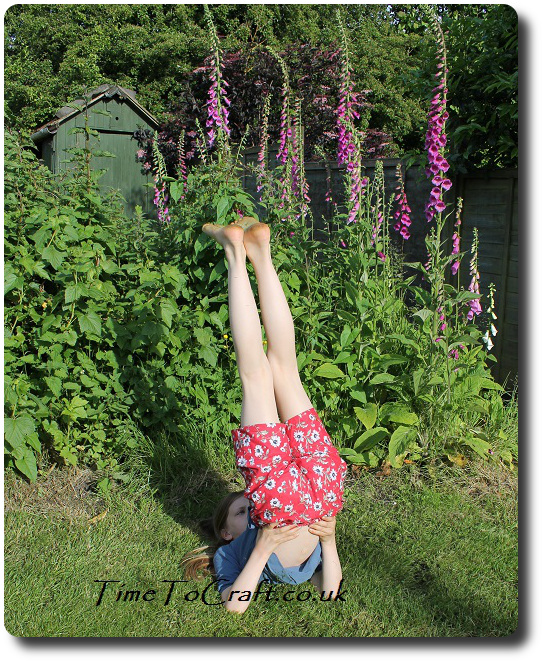 I may need to make more.
This is part of my "Becoming a greener me" project. I'm trying to use fabric from my existing stash, rather then following my first impulse to rush out to the fabric shop.