Let's fly a kite …. or three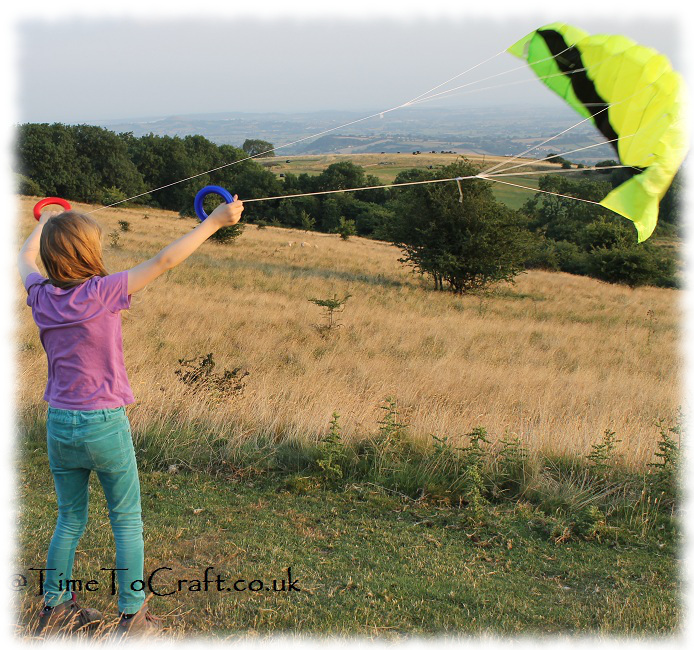 We have a summer list of things that we would like to do this holiday.  Everyone has written their own ideas down on the sheet. Only constraints were that the activity had to be possible and that everyone in the family could do it. There are some old favourites, but also other ideas which will need some research.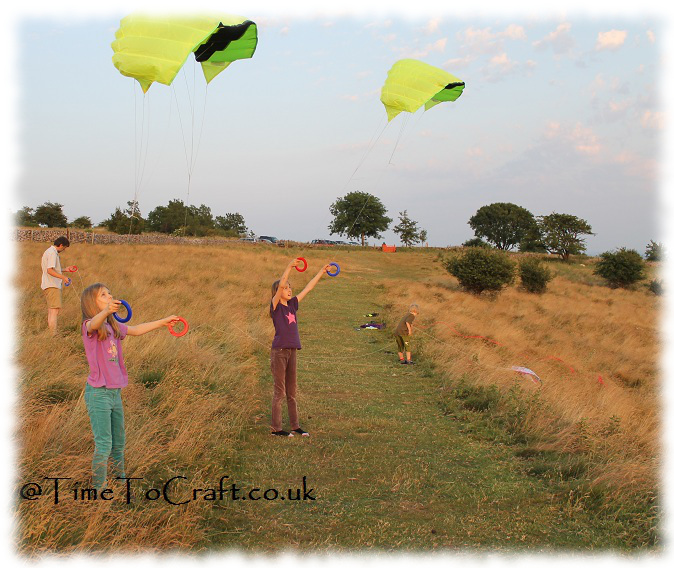 Yesterday's nature hunt is on the list and today's kite flying too. This evening, we headed off to the edge of the Mendip hills, with fabulous views over the Somerset Levels.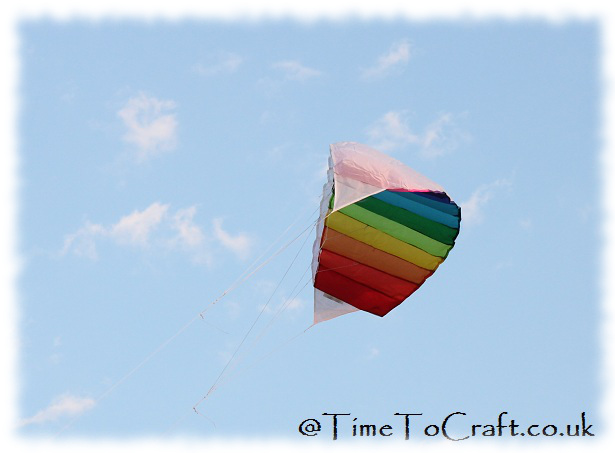 I'm not sure anyone took in the views, but we weren't there for the landscape. We had kites that needed flying.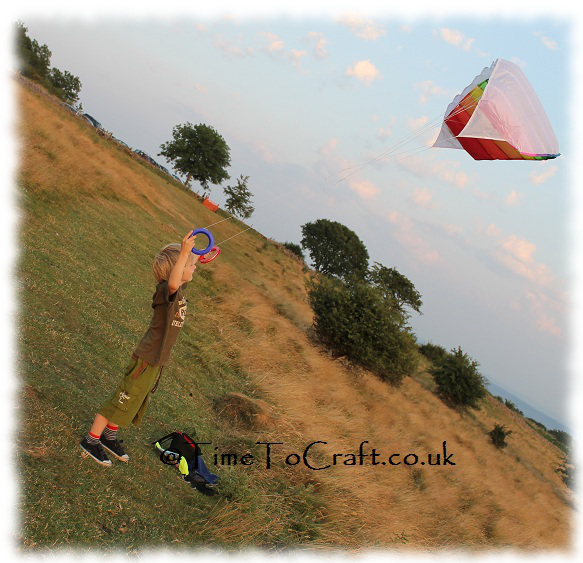 Even achieved successfully by the youngest in the family.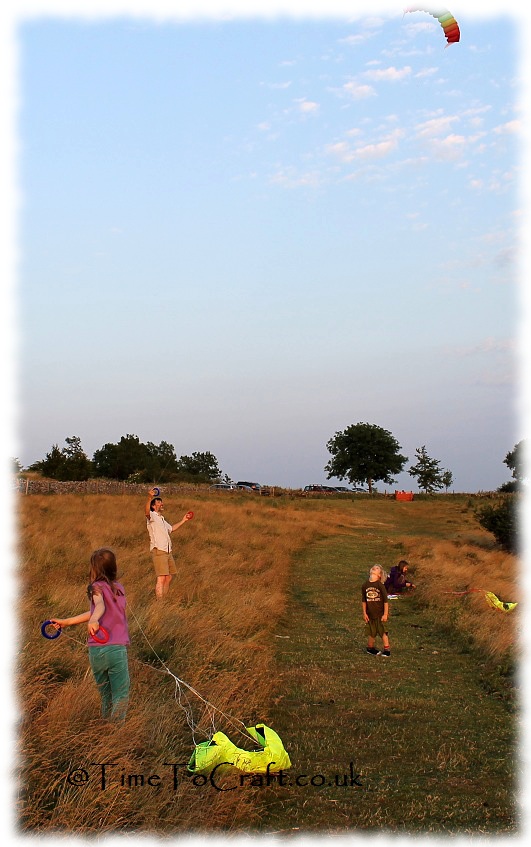 Everyone helped everyone else.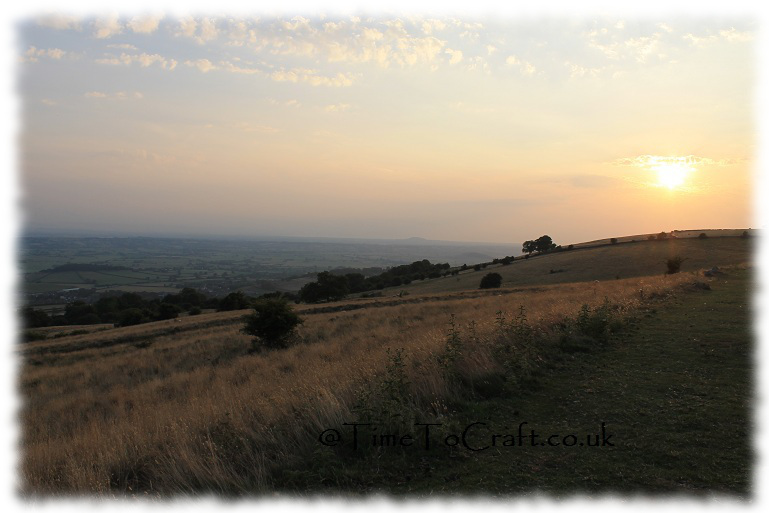 No-one wanted to stop, but the sunset waits for no man…….or child.
There were cries for a repeat visit. Hey, why not?
Another successful activity ticked off.
How's your holiday going?