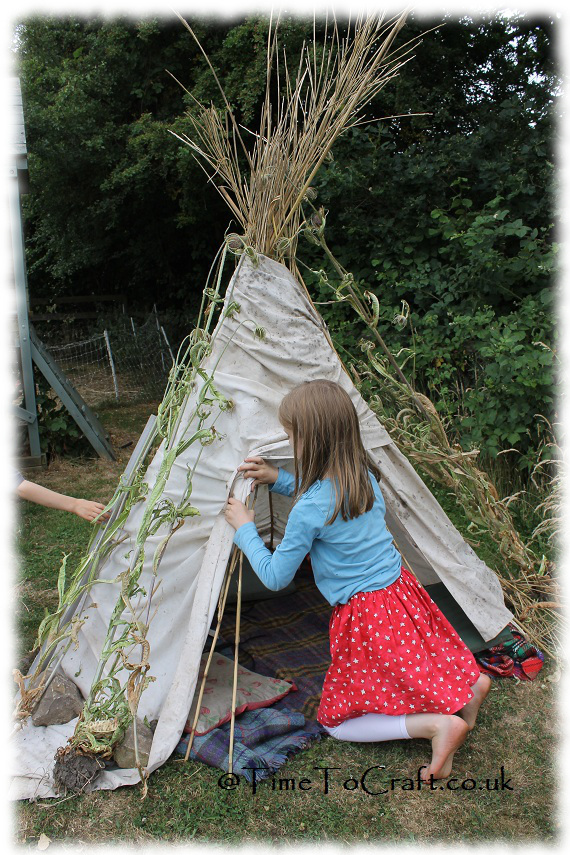 My favourite activities are the ones where the children work as a team and initiate it all by themselves. Den making seems to lend to this enormously. I walked out into an area of the garden to find that two of them had raided my bamboo canes and garden twine. They had found a decorating sheet, and were crafting a teepee.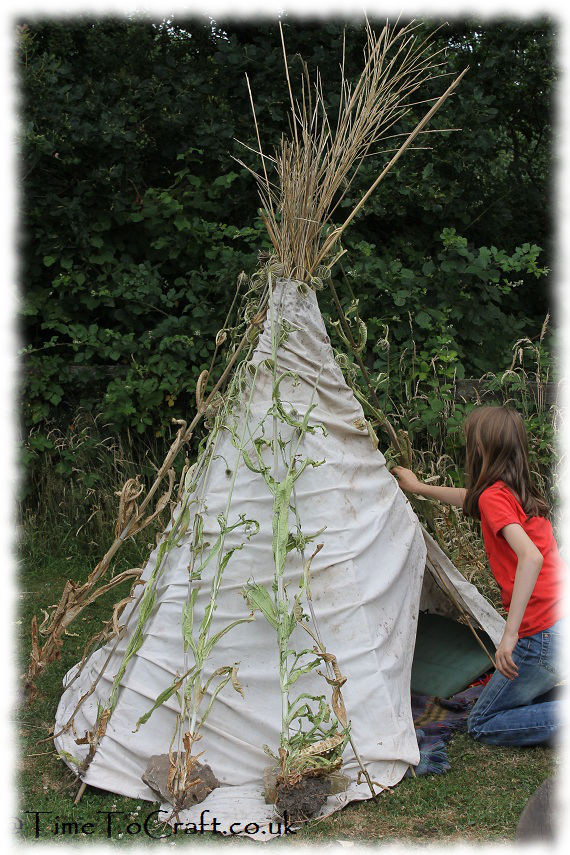 I sat on a nearby bench and watched them add the finishing touches. They worked well together. Sharing and listening to each other. They used the teasel plants that I had weeded the day before. It softens the look.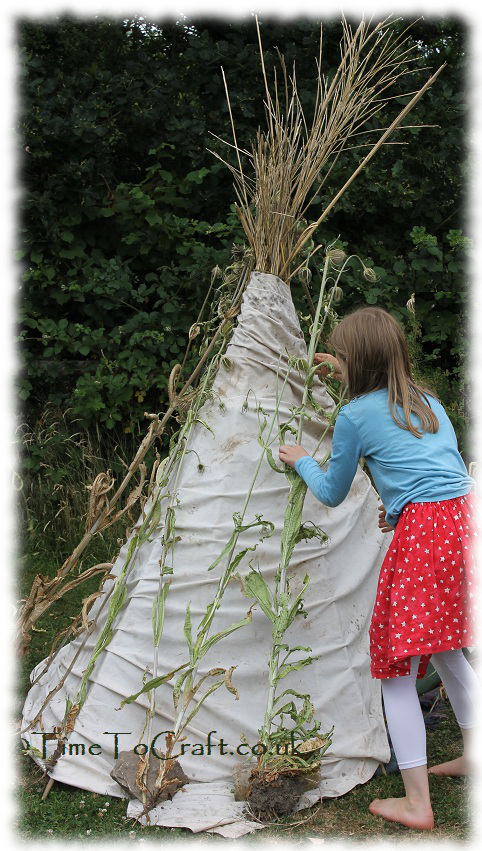 Building the den was only the start. They played happily in their teepee for the afternoon.
Den making is on our summer list. I think we'll be crossing it off the list a few times before the end of the holiday.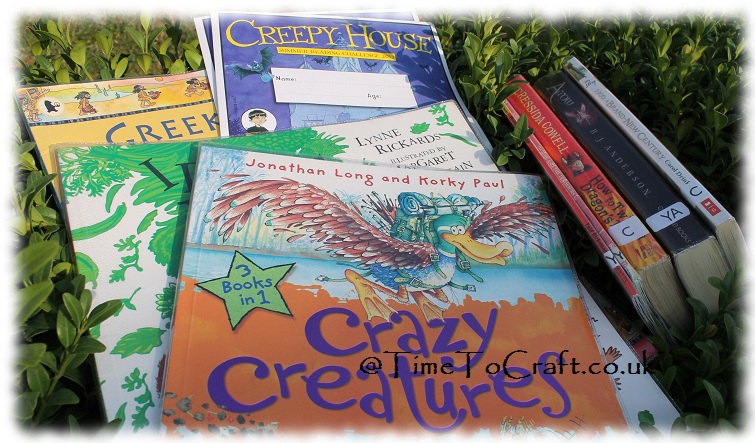 We've crossed off another item from the list too. The library challenge. Our local libraries run a summer challenge, where the children read six books and earn rewards such as stickers and bookmark. This is the third year we have joined in and the children love it. Today we picked up our books and joined the scheme. So easy and everything to gain. What's not to like?