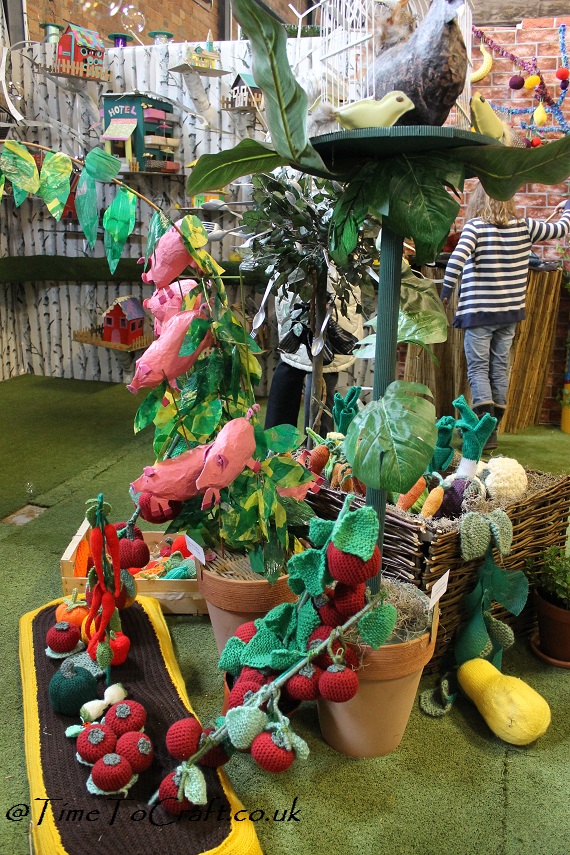 "Look at this, Mummy."
"Look at this, Mummy."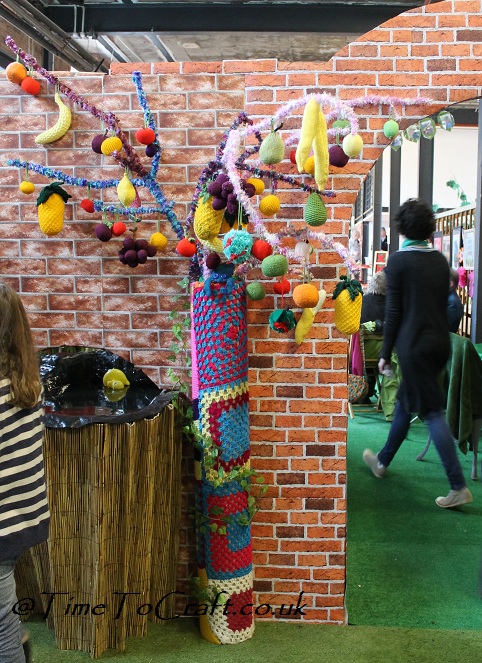 "Look at this, Mummy."
And I did look. There were wonderful plants with the most imaginative names.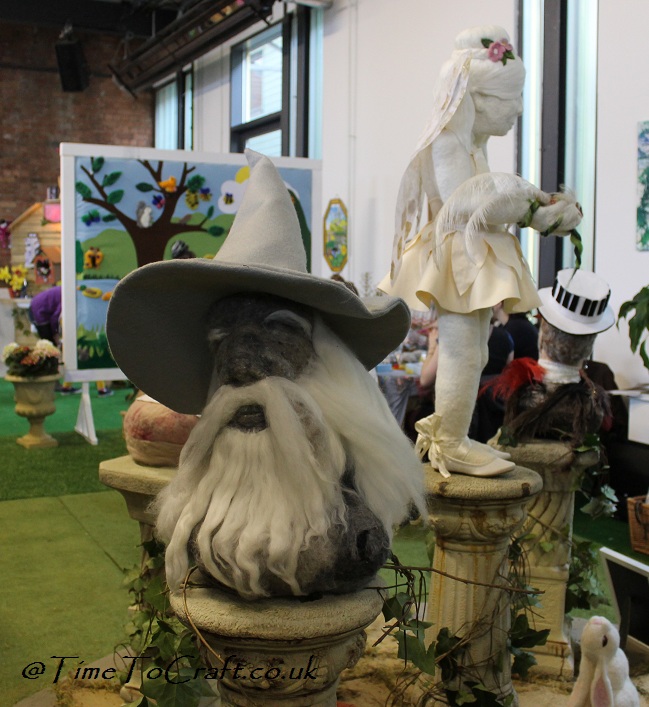 "Look at this, Mummy. Are all the statues needle-felted?"
Yes, including the moon gazing hare in the corner."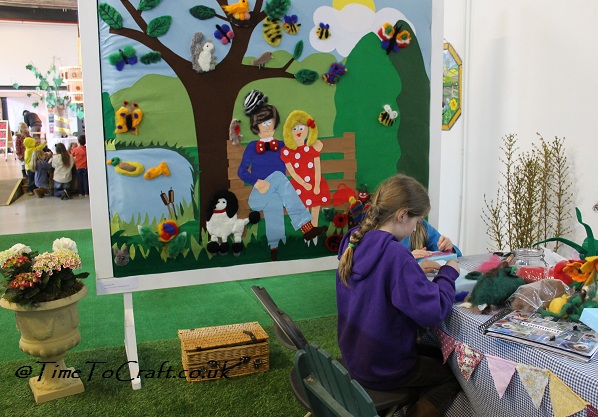 "Look at this, Mummy. Can I have a go, please?"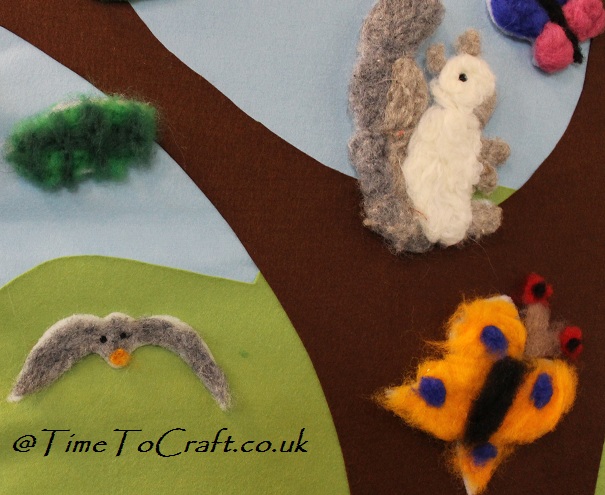 "Look at this, Mummy. I made it."
(Note to self: loved that they cut quilt batting into shapes and then needle felted onto the shape.)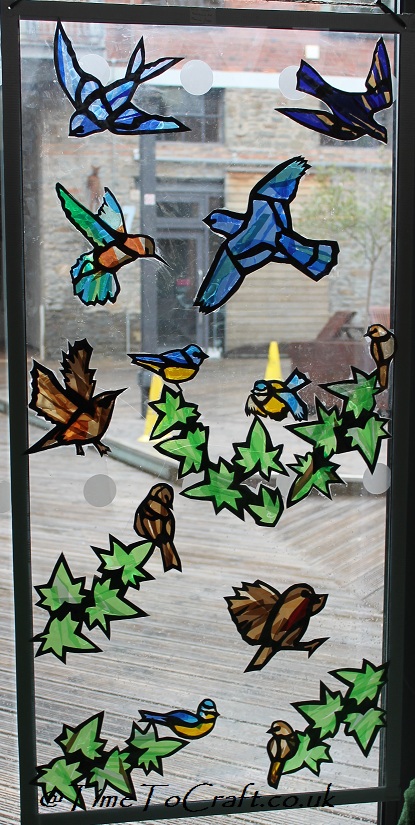 (tissue paper sun catchers)
Even though the children spent most of the time pointing out the exhibits, I kept turning round, looking up and seeing more. I could swear that more were added as we went round. There was so much to see. Very inspirational.
I loved the way the organisers had put it all together. Beautiful bird houses came out of the wall on branches, from a wall covered in tree trunks. Needle felted mice nibbling real biscuits. (As we left, BL was enchanted to see that only the biscuit crumbs were left.) Moving pictures inside a bird box. Every nook and cranny had something to notice and enjoy.
We ducked down to go through tunnels. We pushed through a forest made of trees printed on banners and bats on springs. We stopped to play with the bubbles from a fantasy plant. We hooked a few ducks. There was so much to see.
Inspired by all they saw, the children appreciated the chance to express their creativity. They added to the giant fuzzy felt board, by making a flying bird and a dragonfly. They decorated little houses, after viewing the fabulous ones in the exhibition.
My photos fail to capture it all, but hopefully give you a tiny taste of the exhibition. The creative contributors and organisers had put such thought into it all and pulled off a fabulous exhibition. For those of you in the Bristol area, the exhibition is open until next Sunday, and I can highly recommend a visit. It is an exhibition that would appeal to all generations.  Details here.