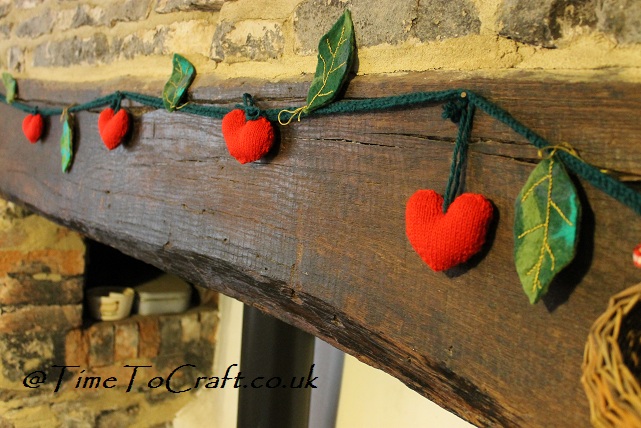 I hadn't intended to do any crafting for valentine's day. I'm not sure how I ended up knitting little red hearts, but I did. Once I started, it seemed right to add leaves. Time to felt a sheet of blended green. I already had the remains of another sheet. While I felted, BL embroidered.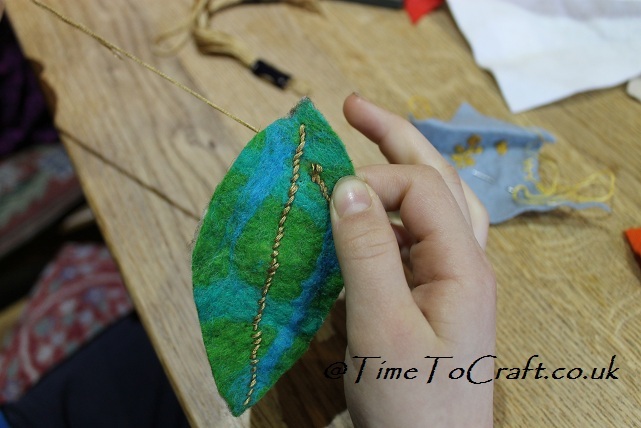 Going back a few years. I remember sitting in my parent's garden, with my Grandma, on the swinging hammock. While she recounted the time in her life that she designed ball gowns, she taught me a few embroidery stitches. As I practised those stitches, she explained how she designed the intricate decorative details for the dresses and transferred them to the dresses. These were stitched onto the fabric with beads, sequins and silk thread. I bet the dresses were stunning.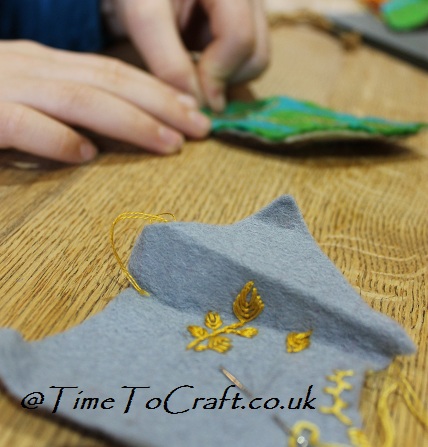 I'm not sure where my practise piece is now, but I still have the bit of felt that my Grandma demonstrated the stitches for me that day. BL was very inspired to be using one of the stitches that her Great Grandma had used in her work. BL kept the felt beside her as she stitched.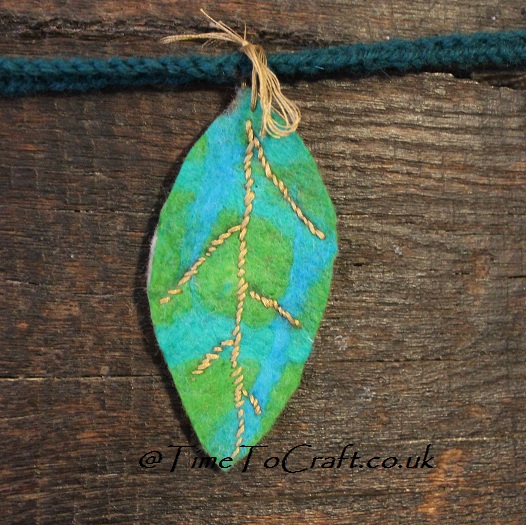 The leaf is now finished. She didn't met her Great Grandma, but I think they would have enjoyed each other's company.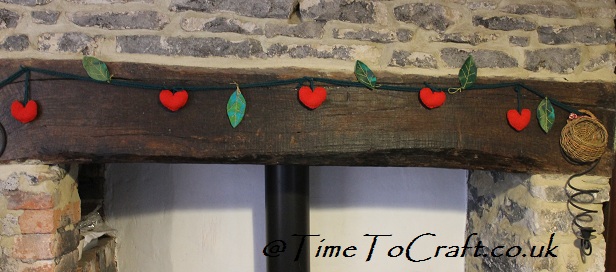 For our garland, we used a long line of green finger knitting, that BL made. More hearts and felted leaves are being added, as other members of the family join in. I get such a thrill when I catch sight of all the hearts and leaves. Handmade happiness. I have a little something to add tomorrow.
It is hung above our sitting room inglenook. I love the wood mantel. It has been there for over 260 years and, judging by its tree rings, it is that again in age. 500+ years is a long time. The tales it could tell.  For now it has the very important role of displaying our valentine garland.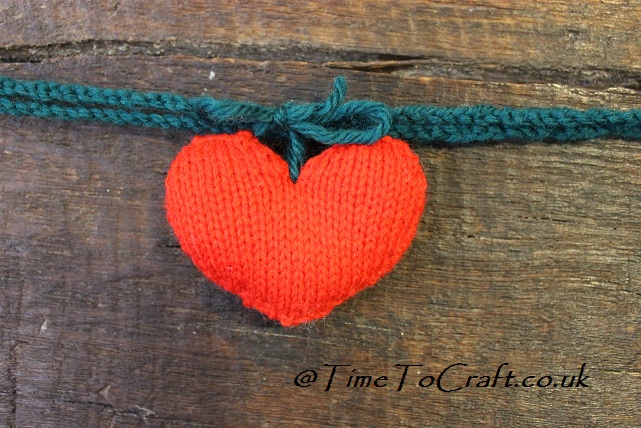 Smile!