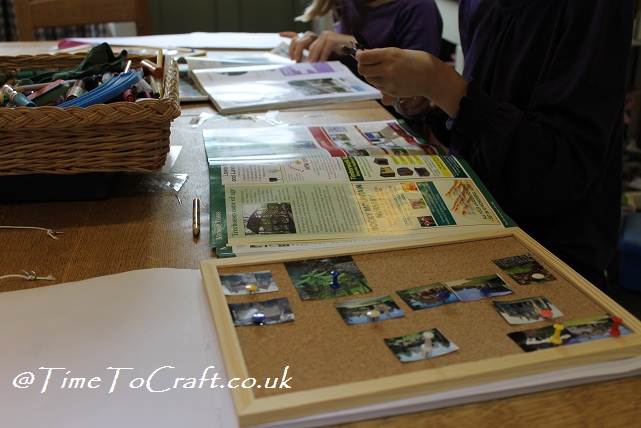 We have rain. Lots of rain, with strong winds. My outside loving children are getting a little bit stir crazy. Being blown around, every time they step outside, is wearing thin. A new fun activity was required to fill their afternoon.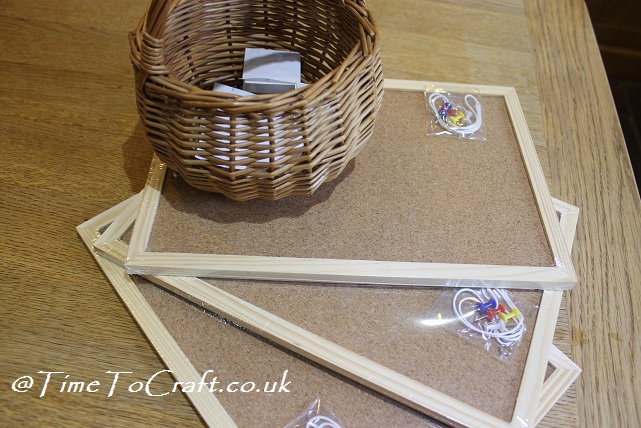 I found three small cork boards (50p each!) whilst out shopping and thought that they might be interesting. Potentially good for car journeys. I drew up a list of ideas, but knew if they saw all the options, they would spend too much time deciding. Instead I wrote each one out on a piece of paper, folded them up and put them in the basket. They each chose one and then decided which one of the three they wanted to do. The girls interpreted town planning as village planning. TF opted for a bit of all three. He also decided to decorate the frame.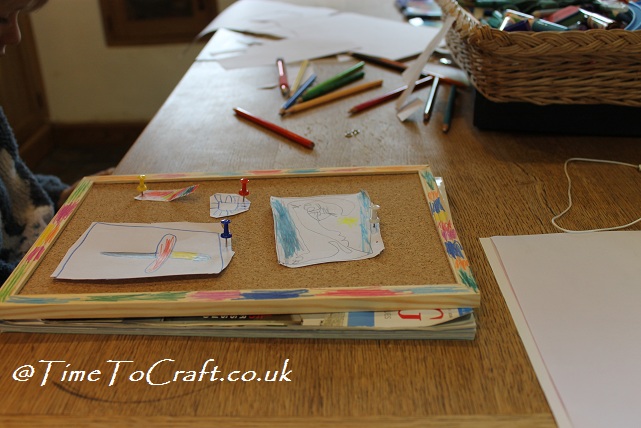 The objective of the town village planning idea was that they could add and move the village around until they found the right layout.
As ever, they made this activity more than I had imagined. They cut up an old Country Living magazine. They labelled cottages, shops and open spaces, and added in lanes to connect it all up. There was much discussion about the village names. We talked about common elements to British place names, such as places that end in -ham were homesteads or farmsteads, -leigh suggests an area that has been cleared. Often names of rivers or trees make up the name. They combined some of these to make up their own village names.
AJ wanted to make a Doomsday book entry for her village, but decided to call her book the Village Day book. She made up names, ages and occupations for each of the residents.
I was surprised how long this activity entertained them and enthused them. It is such a simple idea, but the cork board has so many possibilities and it is a perfect platform to exercise their creativity. It allowed each to do their own thing, regardless of age. They are already nagging me to find out the other options in the basket. This activity could go on for days! I just hope the rain and wind doesn't.
In between rain downpours and with the children occupied, I went out to plant sweetcorn. Unfortunately the wind was still strong and broke a few of the stems. I'll have to wait.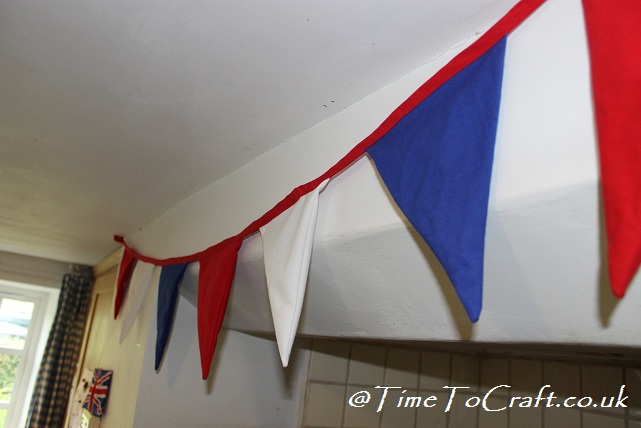 Oh well. Lesson learnt. Instead I finished some of the Jubilee Olympic bunting. Nothing like a little colourful sewing to sooth the pain!
Linking this up to #LetKidsBeKids