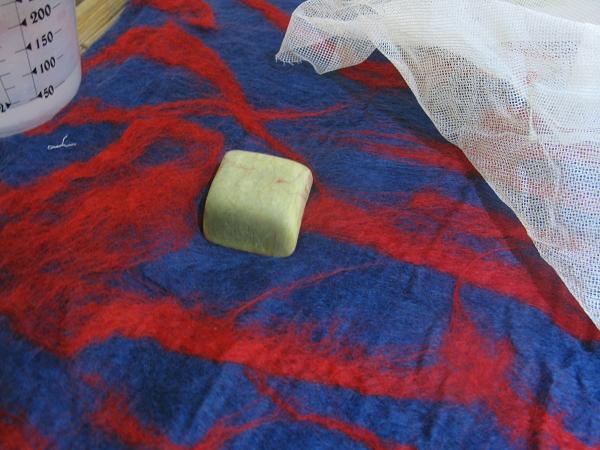 This photo sums up my day. I needed felt for a crafting project. I had some time this morning, so I started. I em-ed and ah-ed over colours. I positioned wisps to achieve the effect I needed. I started to lose myself in the process.
As I applied the water and soap, my first visitor dropped in. As we chatted, I managed to do a bit more, until the next visitor dropped in. I stopped.
From then on people dropped in and out all day long. My half finished project remained unfinished on the table, slowly drying out. Not that it was unproductive time. Everyone crafted, discussed and moved around my felt. Not till this evening did I have time to myself.
I think that this is the longest it has ever taken me to make a small sheet of felt. Goodness only knows how long it its going to take to finish the whole crafting project, at this rate. So why am I writing about this? It's because I'm now just an insey-winsey bit worried about the rest of the items on my making list. Hmm. I need to prioritize and it's not even December!