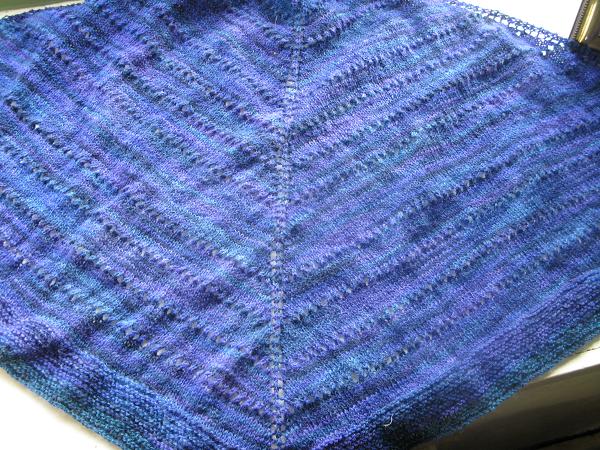 Joining in with Ginny's yarn along, this week, again. It's the nearest I get to a "knit and natter" get-together.
I have finished my second simple yarn-over shawl. I knitted until I ran out of wool and then I used up the last tiny ball, which I had left over from the first shawl. I need to block it now. I finished this last night, so nothing on my needles yet. I'll cast on a Christmas present, this evening. I had to force myself to finish the last few rows of the shawl. I'm afraid I was very distracted by the list of tempting projects that I want to cast on before Christmas. I'm a great starter, but I have to concentrate on the finishing. Anyone else have this problem?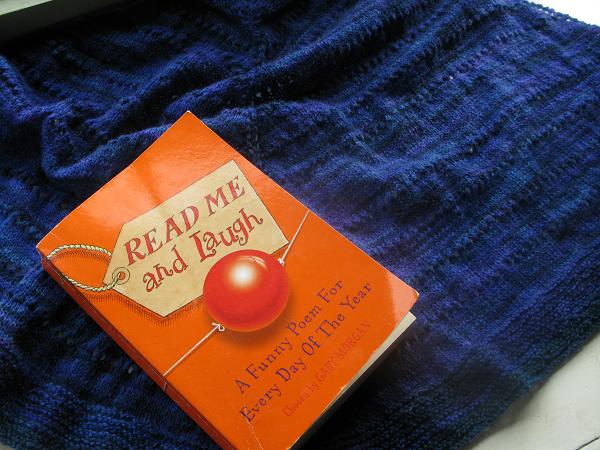 I am still reading Bad Science, but I just can't sit down and read for any length of time, at the moment. I do like something to read, so I picked up this fun children's poetry book – Read Me and Laugh. Some of these poems make me chuckle and the beauty is that I can read a few, just when I need to pause. We all need to pause occasionally. A light read is perfect.