Sharing the creative vibe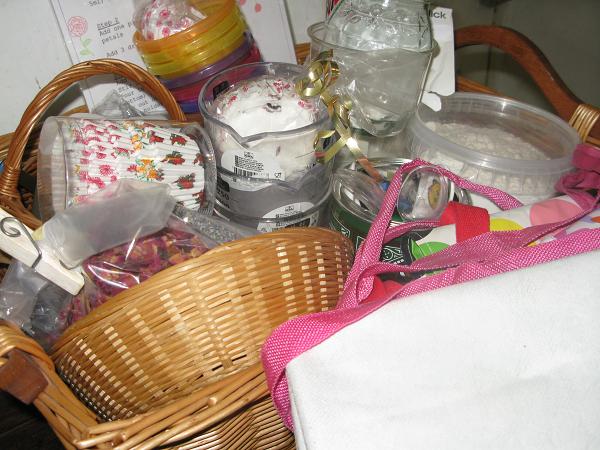 One of my lists completed! Yeah! The bath bomb workshop has been run and it was fun. It went well, although it turns out that the 100 bath bombs was an ambitious target. This was a positive experience. I like to think that I learn something with each experience and this event was no exception. I think this is a really fun activity to do as a workshop at an event, for children and adults.
May sound obvious, but having them wear an apron and sitting the children down, to make the bath bombs, was a great way to ensure they concentrated on the task.  All the children took it very seriously. There was no messing around. (Phew!) No spillage! We had a pot of the dry ingredients ready to show the younger ones how a bath bomb fizzes in water. Although one or two of them changed their minds about making them for their mothers and wanted to keep them from themselves. Can you blame them?
All in all it was a good experience, which I hope the children and the helpers enjoyed as well! AJ helped and she was brilliant. At nine years old, she could have run the whole thing by herself!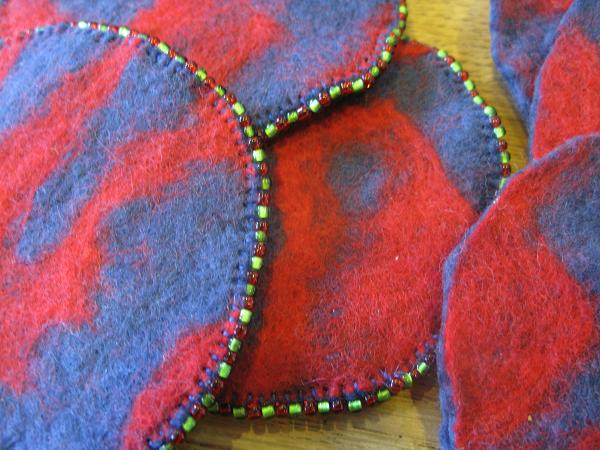 As a displacement activity, I finished my felt from Friday and am half way through converting it into Christmas presents. One from my secret list, so I'll leave it at that.
We took the children to see "Arthur Christmas" on Sunday. We told them that I needed to get a new battery for my car before the shops closed. It wasn't until we stood in the popcorn queue that they rumbled that the trip had nothing to do with car batteries! Not sure we will be able to take them on mundane shopping trips again, without them expecting something fun instead!
Fun weekend with a Christmasy theme. Although my car sadly still needs a new battery. Hmm….Dear Father Christmas, I have been very good this year…..
PS If anyone is interested in running a similar bath bomb school activity or birthday party, I'll post it all up in more detail.