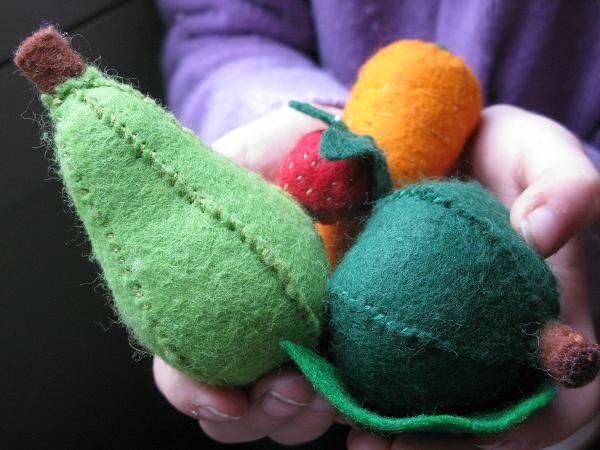 While reading one of my favourite blogs, I realised that I hadn't posted about the gifts that the girls made for each other. This is the first year that they have exchanged homemade presents. AJ decided she really wanted to make a rabbit with a carrot for her little sister. Apart from drawing the rabbit and showing her how to blanket stitch, she did it all herself.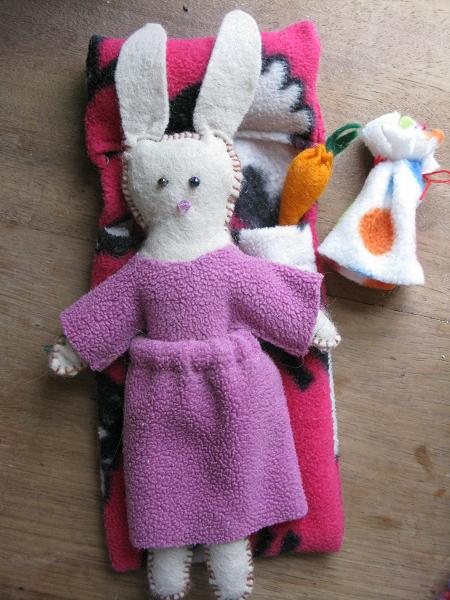 She included a hat, scarf (missing from photo), sleeping bag and a felt carrot. I wish I had taken a photo of BL's face when she opened her present. I was holding my breath. Being only six years old, I wasn't sure how she would react. I need not have worried, as she more than rewarded AJ's efforts. In fact, her heartfelt grin is one of the highlights of my holiday. Phew!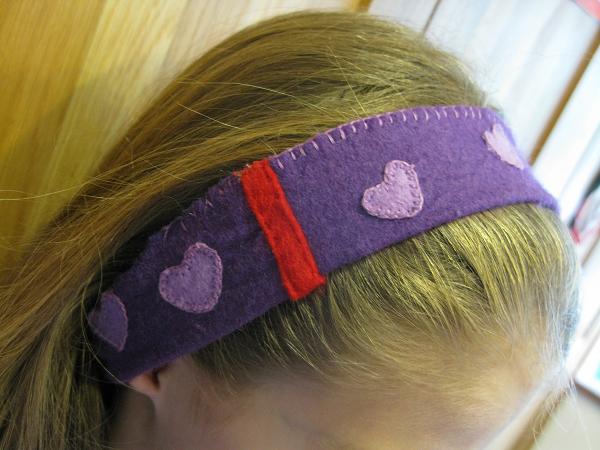 BL needed a little more help. She knew she wanted to use felt and sewing, so I suggested a hairband. I got the idea from The Childrens Year. BL selected the colours and designed the patterns. She did some of the sewing. AJ is veeeeeery pleased with her hairband. She likes the idea of making more hairbands.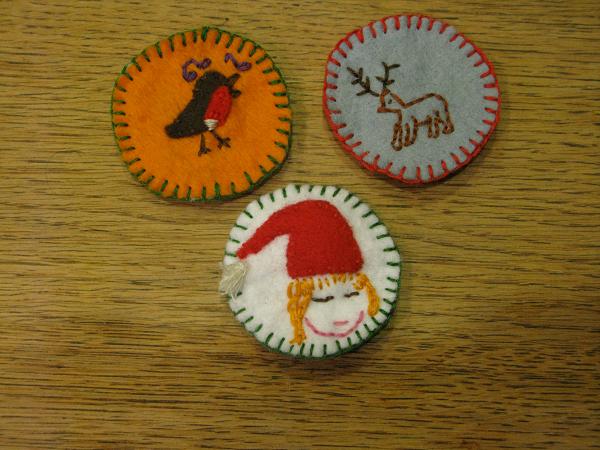 I love that they are enjoying giving and working as a team. I can see a difference, in all three of them. The Elf Points are coming to an end. It was lovely to reward the good. It was a worthwhile exercise for me to recognise and acknowledge when they were showing their best sides! I like that the points recycle each time, rather than being a one time reward of a sticker. I know children love them, but I don't feel right rewarding with stickers.
The children are sad that the Elf Points are finishing. They planned and voted as a team to have a different theme for each season. Maybe. We'll see. I will certainly get these out next Christmas. The experiment worked!