I'm back with the rest of the handmade gifts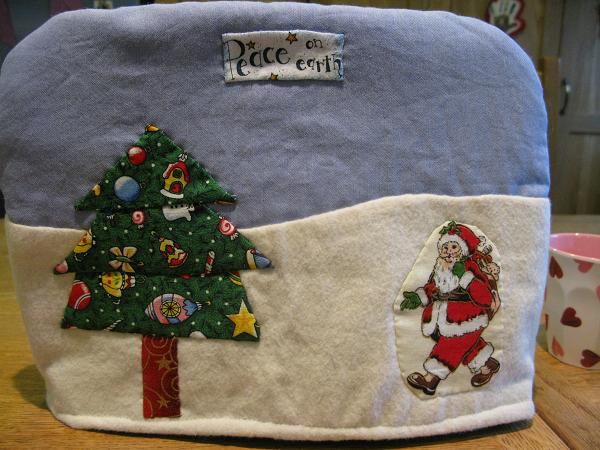 Happy New year to you all. I hope 2011 brings you happiness

.
Hope you had the holiday break that you were hoping for. Our time off  seems to have flown passed and there is only one more day until the children amble back to school. All too soon. To take my mind off it, I'll take this chance to post up the last of the handmades. These are the  ones I couldn't show before, incase the recipient was peeping.
First off is the celebration tea cosy I made my wonderful mother. Why am I calling it a celebration tea cosy? Good question. Best explained in photos. So the front is shown above. Suitably Christmassy.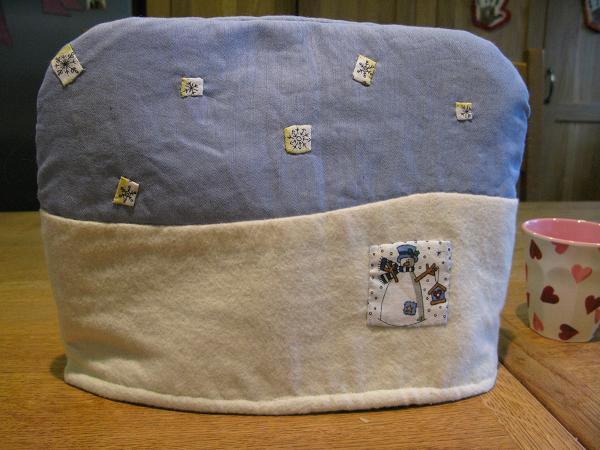 Back. In tribute to all the snow we have had this winter.
And finally, in readiness for Easter…..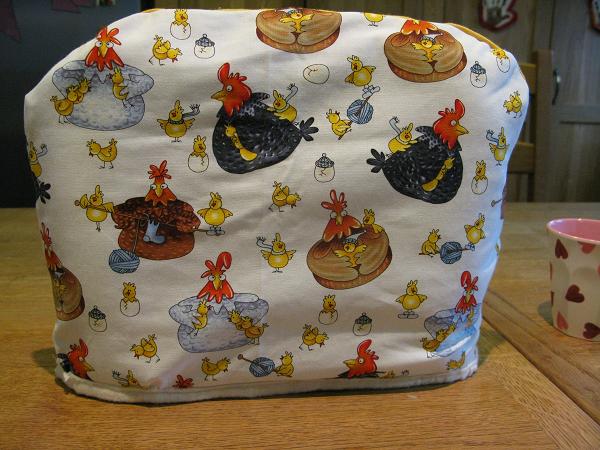 …the tea cosy can be turned inside out to celebrate Easter.
Next up, my gift to a six year old niece. Her mother suggested a craft kit. I like fun and useful, so I settled on a boot gnome, inspired by The Childrens Year.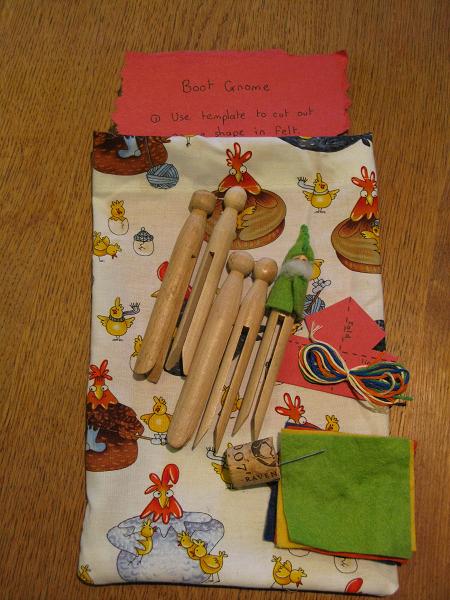 I was lucky to get this one out of the house. I had to promise my own children that we would make a set of boot gnomes. I used some of the fabric left over from the tea cosy to make a little bag to put the kit in, along with a finished boot gnome to inspire her creativity. I hope. There is enough to make one for each of the family and an extra for a visitor.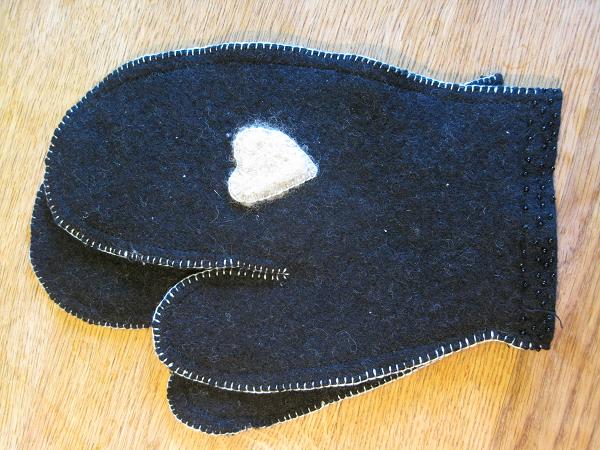 There was also mittens refashioned from a felted jumper. The heart is my first attempt at needle felting.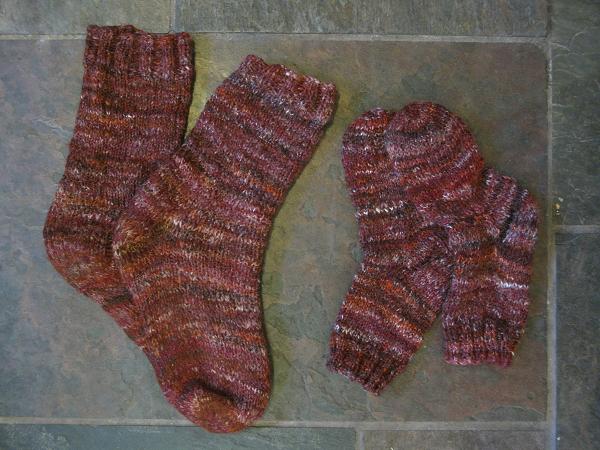 And socks made from handspun wool. I used the Quick Chunky Socks pattern found on Ravelry. The first, and larger pair, I knitted on the suggested big needles. Very quick but it did leave the knit too loose. I preferred the smaller pair, which I knitted on needles two sizes smaller. These are so quick and so cosy, I've a pair on the needles for me!
Another handmade Christmas complete. I make the usual promise to myself that I will start earlier this year. Believe it or not I already have a few ideas. Who knows. Maybe I'll have everything made and wrapped by July.
Everyone else ready for another year of crafting?