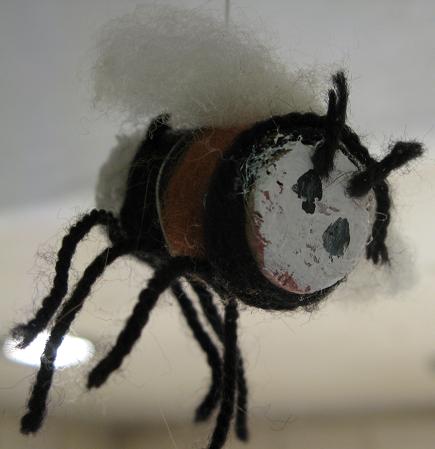 There are so many bumble bees in the garden that we were inspired to see if we could make some. First of all we raided the cork collection and selected some wool.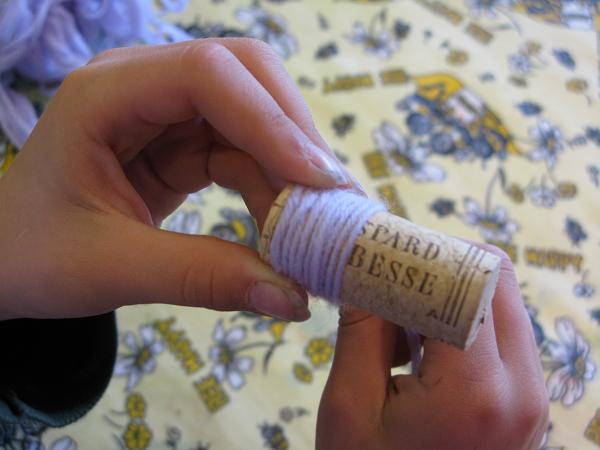 We wrapped the wool around the cork, changing colour to give a banded look.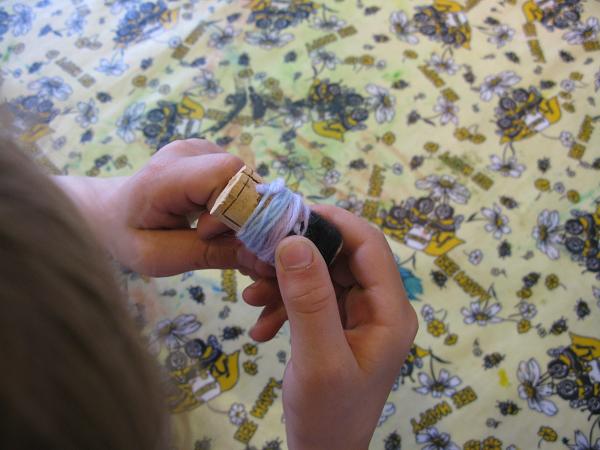 We have a number of different bumble bees in the garden with beautiful, furry colour bands. Rather than stick to the bee colour schemes that nature provides, the girls decided to create ones from their imagination. The photo has not quite picked up the colours, but this one is black, lilac and blue. This reminds me of our dragonfly crafting.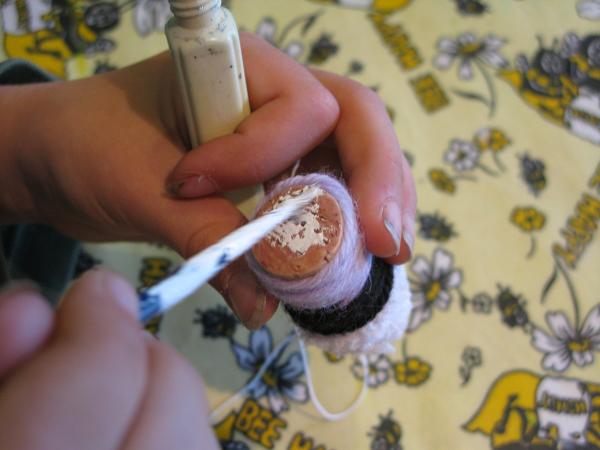 We tied elastic on around the middle, so that we could hang them up when they were finished. The ends of the cork were painted, the same colour as the end bands of wool.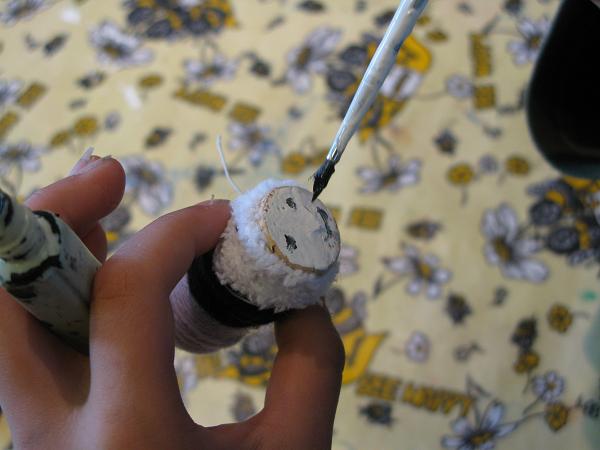 Faces painted. I love how this one looks like it has a nose, where the corkscrew has been removed.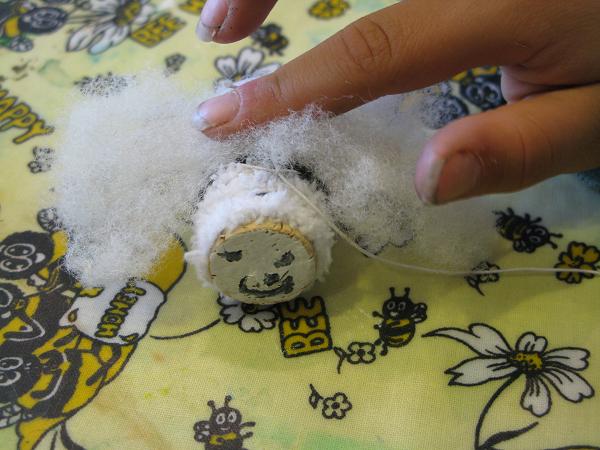 We added a bit of wool roving, in the hope it would look like the wings of the bee moving really fast, and not a flying sheep! I'm hoping the eventual context will help on this one.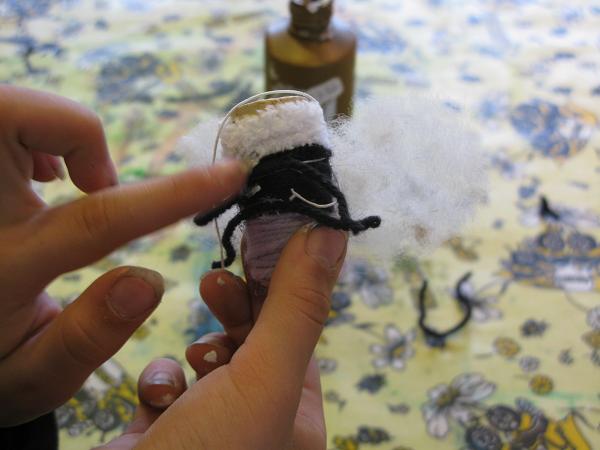 We added three strands of black wool, stuck in the middle of each strand to the underneath of the bee, to give six legs. Also two smaller bits of wool above the eyes to be the antenae.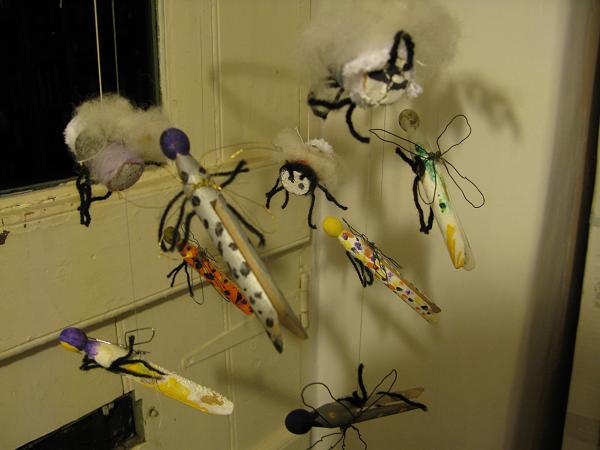 And there you have it. They've joined the dragonflies. I used a willow whip, straight from the tree, to make the ring, and thread to hang the mini-beasts up.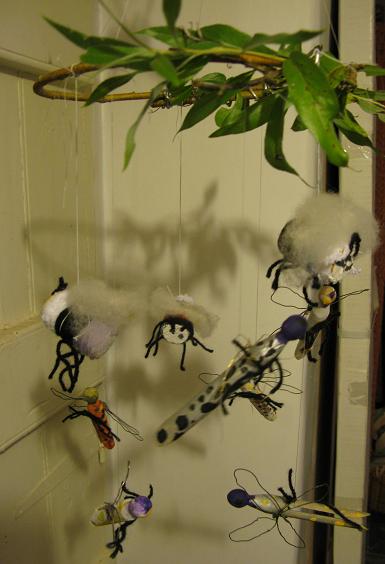 I've discovered that it is a lot easier photographing real bees and dragonflies, than this mobile. So much easier. They want to move all the time. Even a gentle breeze of someone walking passed, sets them off fluttering. Also we have a lot of pale coloured walls in the house. This one used to be ox blood red, which might have made the photography easier.
The girls are pleased and are busy thinking about the next insect that we are going to make. I'm sure whatever it is, it will look out of this world.