Jelly, champagne and ladybirds
I made my blackcurrant jelly last night. It was lovely coming downstairs this morning as the fragrance had lingered. I much prefer making blackcurrant jelly to blackcurrant jam. It may take a day longer to reach the point of potting up, but it is less fiddly than preparing the fruit. Also, the family prefer it.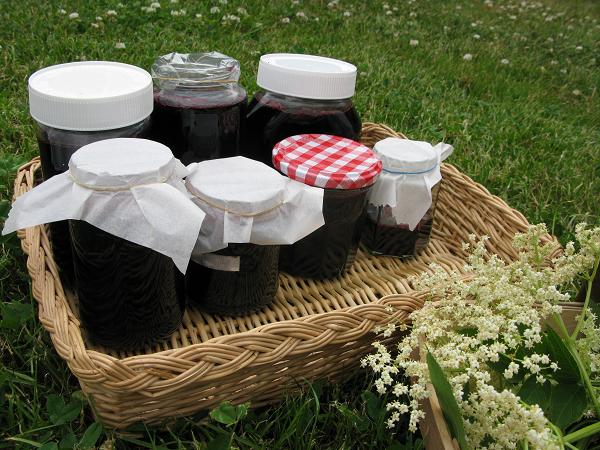 Good job they like it, I've made several pounds of it. I realised that I have run out of the jar covers as well, so I used greaseproof instead. All part of the charm.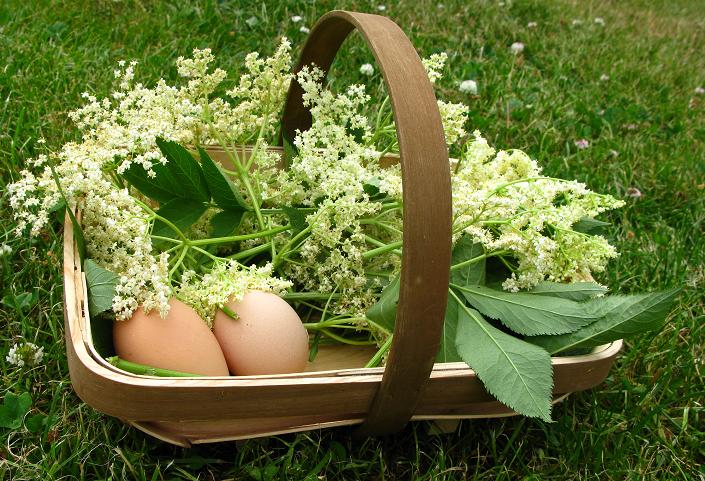 Finally started off my elderflower champagne. I had run out of white wine vinegar, so I visited nearby villages to see if one of their shop stocked it. Most of the villages around here are down to just one shop now. Some have lost their shops completely. Our village has no corner shop, so I tried the slightly more "well heeled" villages in the hope they would stock exotic white wine vinegar and not just malt vinegar. I was lucky in the second village.
I had a problem finding a lidded container that would hold 6 litres of water. I found our old nappy bucket, but I don't think any length of cleaning would ever convince me to use that. Finally plumped for my preserve pan with lid. I won't be making jam for a few days. So fingers crossed. I now leave it for three days and hope it fizzes. If not then I need to add brewer's yeast. I'm hoping it works, as I'm pretty sure that the local village shops do not stock brewer's yeast, which would mean a trip into town.
My broad beans and runner beans have got a lot of black fly. It seems they invaded in a blink of an eye. Fortunately, the cavalry have moved in. They have their work cut out. This ladybird is surrounded.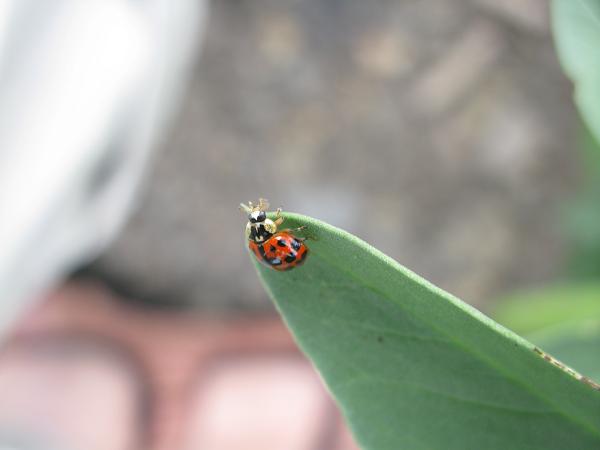 I think there is hope as almost every plant has at least one ladybird. I mostly saw harlequin ladybirds.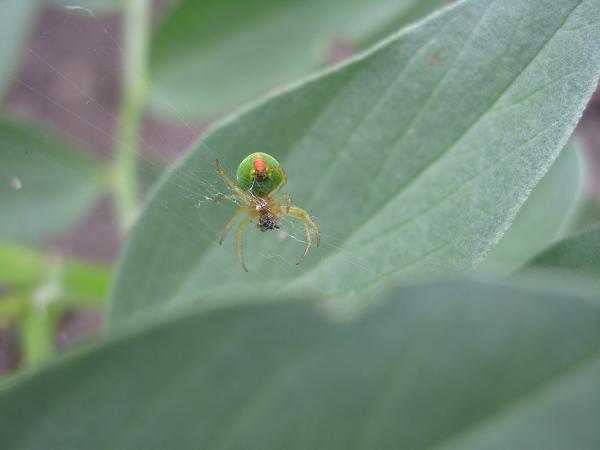 There are spiders setting up shop to help.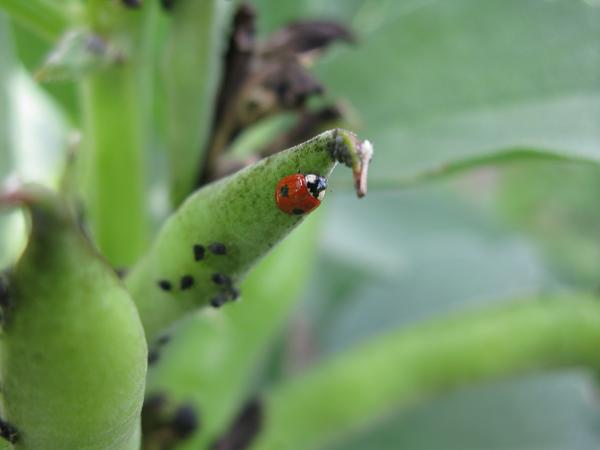 And even Lily-Puddle TwoSpot is lending a helping hand. I won't spray, because we don't. I'm reluctant to interfere as I feel Mother Nature is doing her best to readdress the balance. If I try and remove them, I will inevitably be removing the ladybirds and their lavae. The pods on the broad beans are/were developing very well. If anyone has a cunning plan, that doesn't destroy the ladybirds or the plants, I'd love to hear.