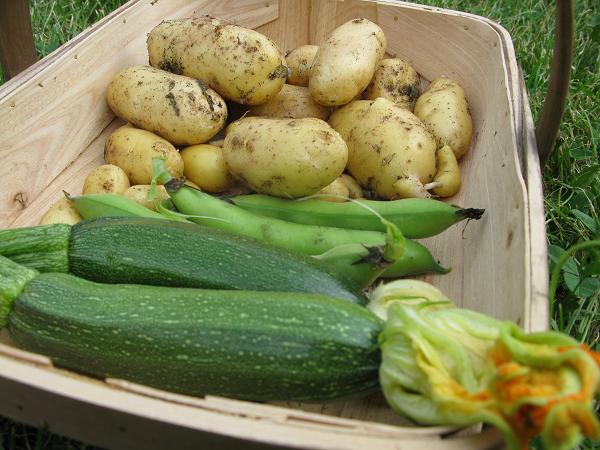 We ran out of potatoes today. Our potatoes are delivered every week in our veg box. We've been enjoying steamed salad potatoes, with chives sprinkled over them, which has totally depleted our delivered potato supply.
So, I collected a garden fork and headed off to the potato patch for the first time this year. The plants are looking good and I found that one plant provided enough for our supper. I took no more than I needed for the meal. Collected courgettes and a sample of broad beans, while I was there. Hmmm. Looks like I won't be ordering my veg box for a while.
I could have popped down the shops for more potatoes. I don't know about you, but this is so much better than shopping!