A Tween Needle Felting craft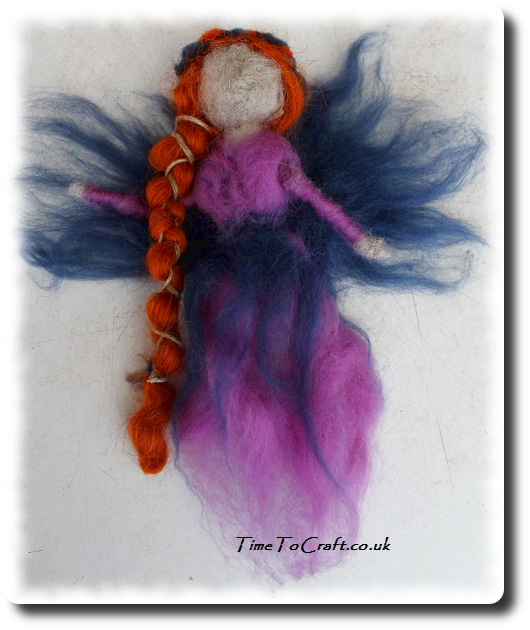 It can be tough for the children of a crafter to find their crafting niche. At first they follow their mother's footsteps, but sooner or later they need to branch out. Some give up. I've spoken to so many adults that talk about their mothers making dresses/ knitting jumpers for them, but they never got the hang of it.
I don't want my children to give up.
Both my girls can draw and paint. I doodle. They have already started to pull away from me in that area. I envy their ability to shade and make something look 3D. They have offered to teach me.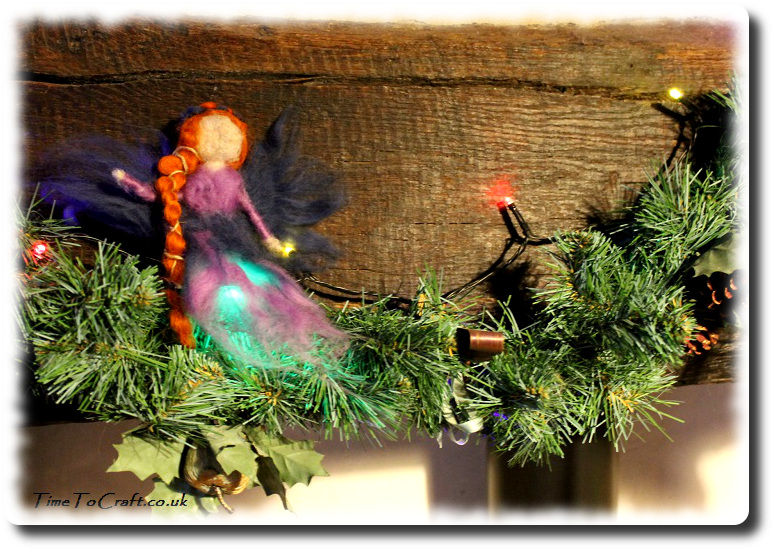 They love to watch me needle felt. So much that each of them now have a needle felting kit. Middle One received hers for her 12th birthday back in November. It is just a needle in the holder, a foam pad and a bunch of colourful wool. She has to supply the imagination.
This weekend, she borrowed her sister's wool fairy book, looked up images of other fairies on the internet and made her very own fairy. All by herself. I've never made one. The only input I had was to point her in the direction of the pipecleaners (Lift arm. Point. Its a strenuous job, but someone has to do it) and suggest a special wool for the hair.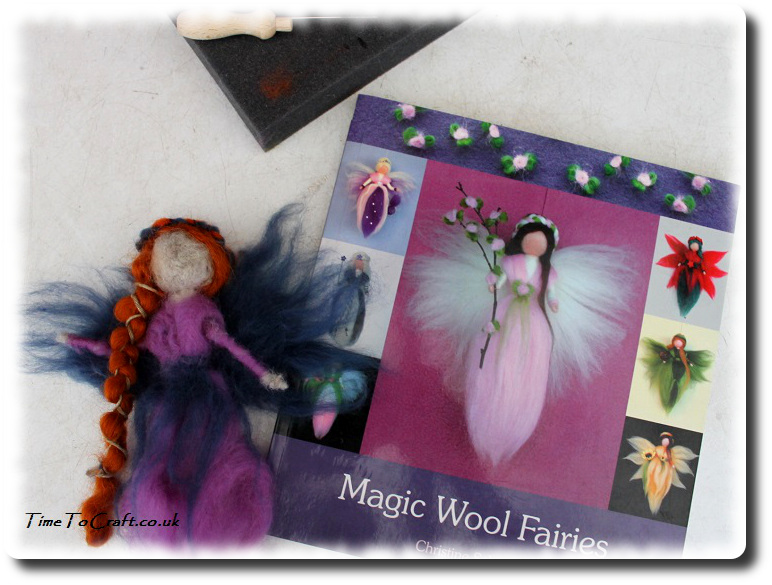 I bought the orange hair wool years ago, when I made waldorf style dollshouse dolls and the bigger type too. The brown string running through the doll's hair, keeps the curls in place, while being stored. Middle One decided she liked it just as she found it. So the string stayed put.
I really, really love what she has made. First attempt too.
I should talk about the lack of facial features. I know it can bother some people. It is the style, often adopted for waldorf style dolls. Either no features or just the merest hint. The simplest way to explain this approach is that the viewer supplies the expression. If the doll has a fixed happy (I'm looking at you Elf on the Shelf) or sad look, then it never changes. This way, the doll reflects your feelings. Or at least, does not challenge them. You'll know what I mean if you have ever felt the urge to throw a doll across the room.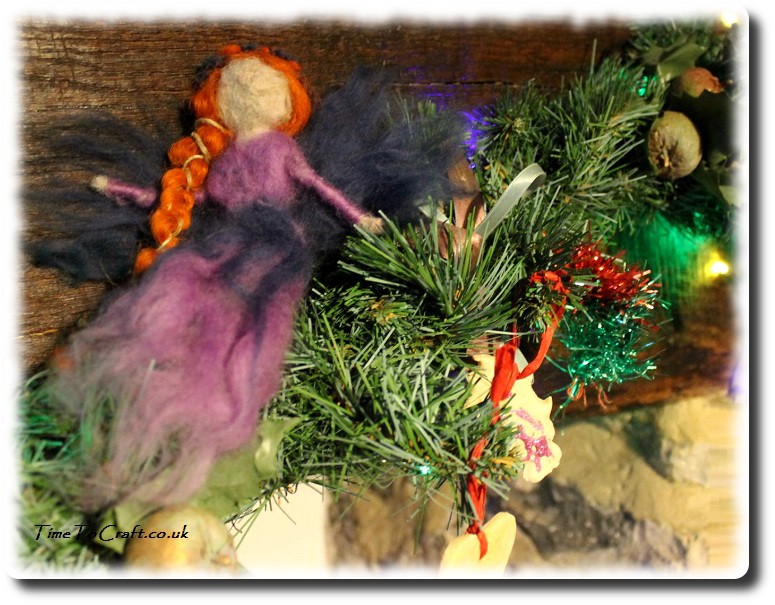 She wants to make more. Possibly one for her bestie, if I can dig up a bit more flesh colour wool. We went though my collection and nothing was suitable. It was all too bright or too dark. She didn't like my suggestion of green. I see now why they sell packs of flesh colour wools.
If you are looking for a crafting kit as a gift inspiration, this Christmas, for an older tween/teen then I can recommend needle felting. It does take patience and fingers do get stabbed ocassionally, but it is also a wonderful, calming hobby, promoting imagination and creativity. The book is one that Eldest chose and bought for herself a while back. She loves using it and getting more ideas.
I quite like the fairy hiding in the garland. I wonder if I can persuade Middle One to leave her there.
---
Affliated link.