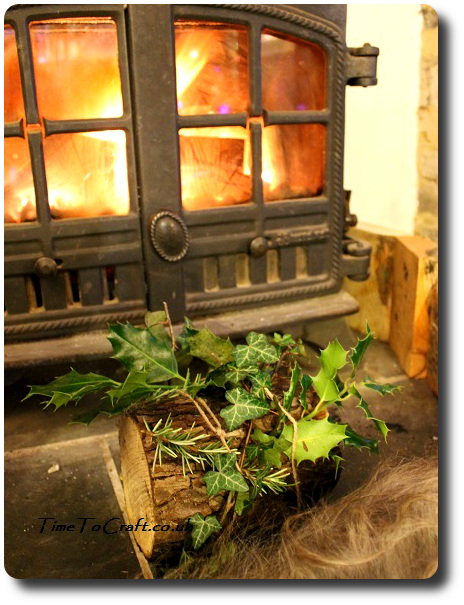 One of my most favourite family traditions in our year, is the yule log. No chocolate icing or plastic robin involved. Just family, the fire place and our yule log.
Every winter solstice, we select one log from our log store, bring foliage in from the garden and use it to decorate the log. It wouldn't seem complete without holly and ivy. I added rosemary in this year, for the fragrance.
Then each member of the family is given a piece of paper and pencil. They secretly write down something that they would like to let go of from the last year. Turning a negative into a positive as the new year starts.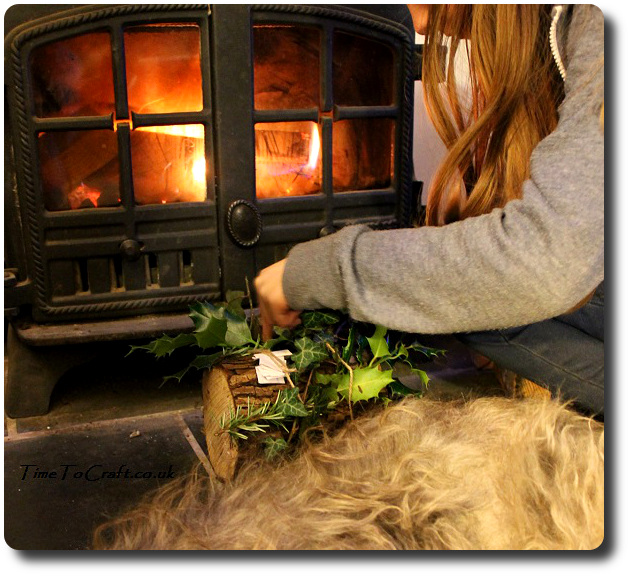 Then each piece of paper is folded and tucked in among the greenery and the log goes in the fire. We watch it burn. A very special quiet, as we think about the words we chose.
Of course, one of the dogs decided that she had the best position by the fire and was not going to move. Whatever her family wanted to do. Sigh.
Happy Solstice. Blessings to you all at the turn of the year.
---