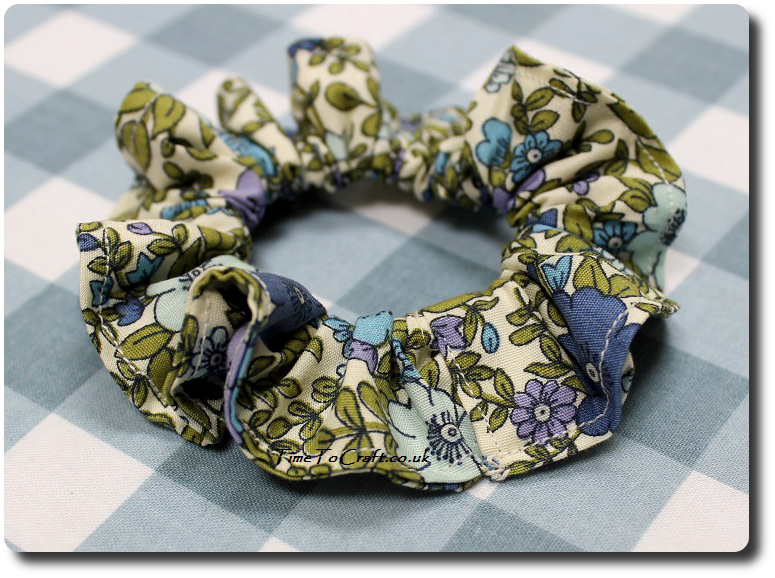 Over the weekend, I bought a pack of silicone hairbands. Little did I realise that by the end of the weekend, I'd find myself sitting in front of my sewing machine, working out how to cover a hair band with fabric, rather than throwing the bands away.
My two daughters have a lot of hair, which is proving challenging to tie up comfortably for PE lessons. Most hairbands are not up to it, so I thought the silicone ones might be stronger. Unfortunately they were rejected. The grip felt like it would damage the hair.
So I was left with a pack of hairbands and no hair tying solution.
What to do?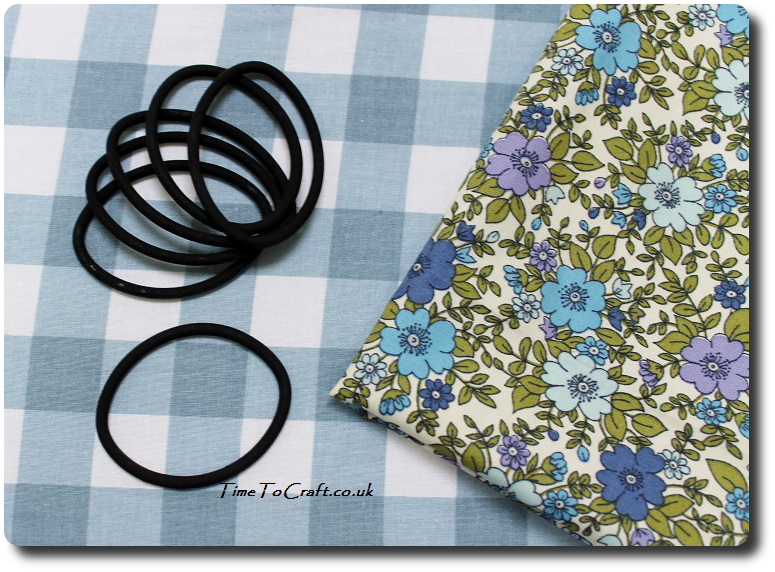 Middle Daughter is off at camp this week. During the run-up to her leaving, she requested scrunchies, using fabric from my scrap collection. A homemade goodie to take with her. So I did. I made it using ordinary elastic and the stretch wasn't great, but she took it anyway.
Today, I decided to use the silicone bands. They feel stronger and have less give than the ordinary elastic. I didn't want to cut them, as that would create a weakness. Instead I covered the band as a ring.
How to cover a hair band with fabric
Cut out a piece of fabric. I used the measurements 27cm by 9cm as I didn't want it too full. I used fairly stiff fabric from my quilting stash.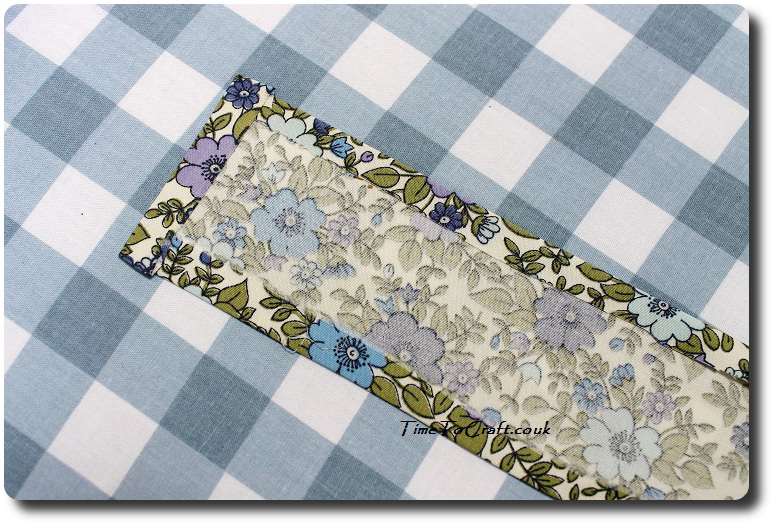 2. Turn all the edges under by just less than 1cm and iron them flat.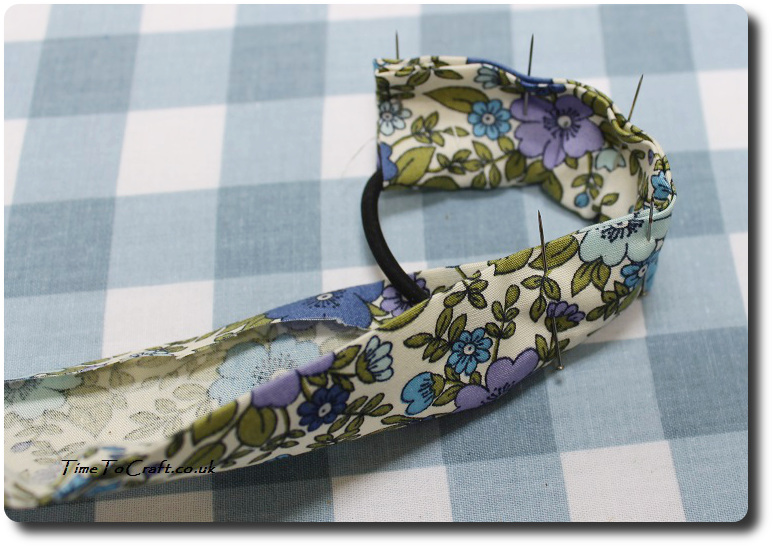 3. Start to wrap the fabric around the band, placing the band inside the fold of the fabric. Line up the long edges and pin in place.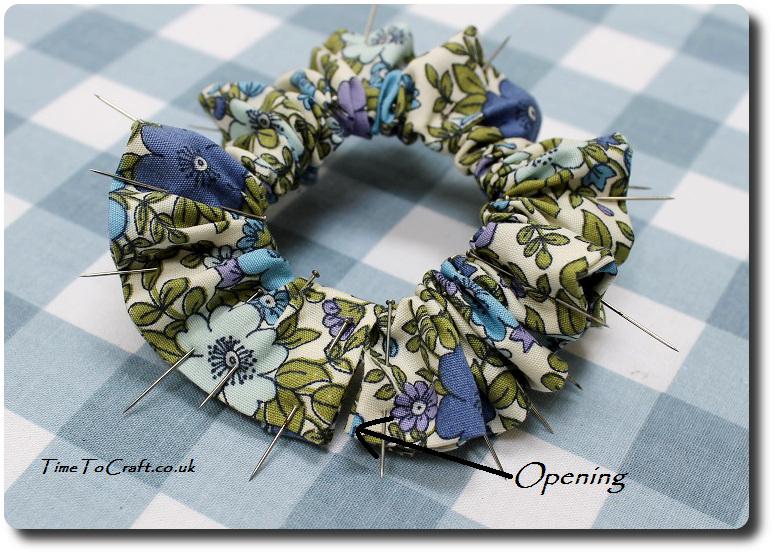 4. Continue until all the fabric is around the band. At this point, you can tack around the edge to keep it in place, which makes it easier when sewing.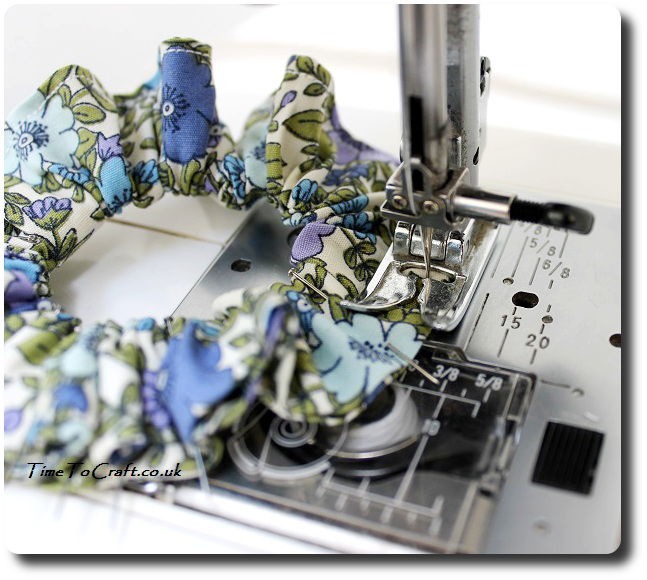 5. Either machine or hand sew the edges together, 0.5 cm from edge, starting from the opening.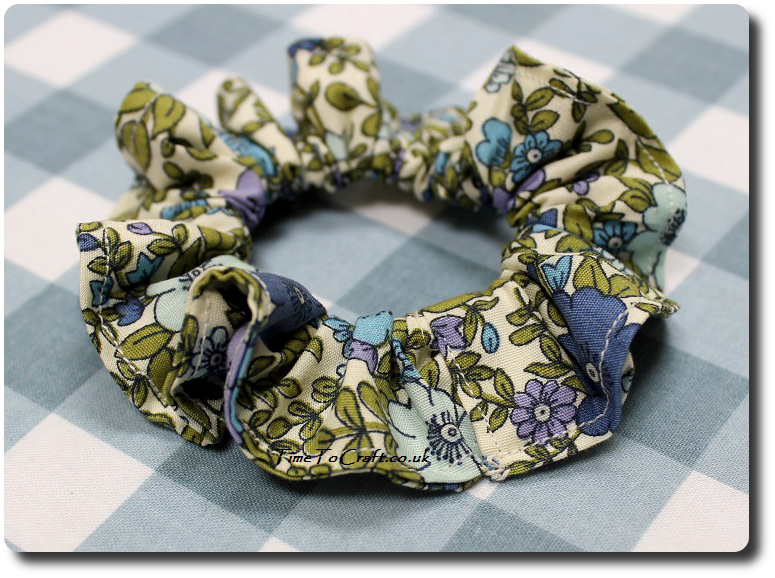 6. At the opening, push one end into the other, and sew together.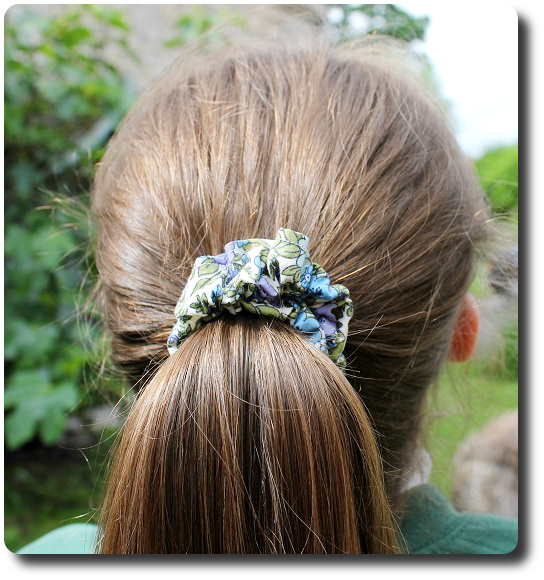 Then the hairband is ready to work it's magic. The silicone band still provides the strength to hold the ponytail up, but the fabric protects the hair.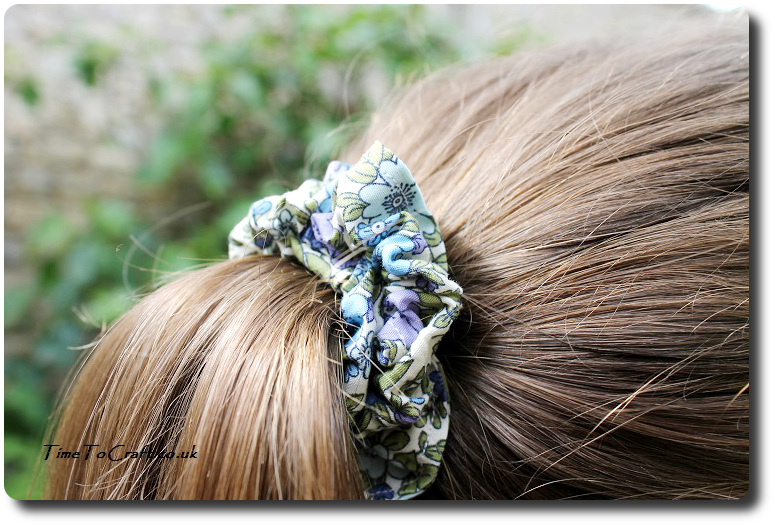 A practical and pretty hairband, ready for daughter to return. It was quick to make. Would make a good fundraising idea. I think I'll sew up a few more. Especially as I have a whole pack of silicone bands to use up and use up more fabric scraps. I'm glad I found a solution, rather than just throwing them away.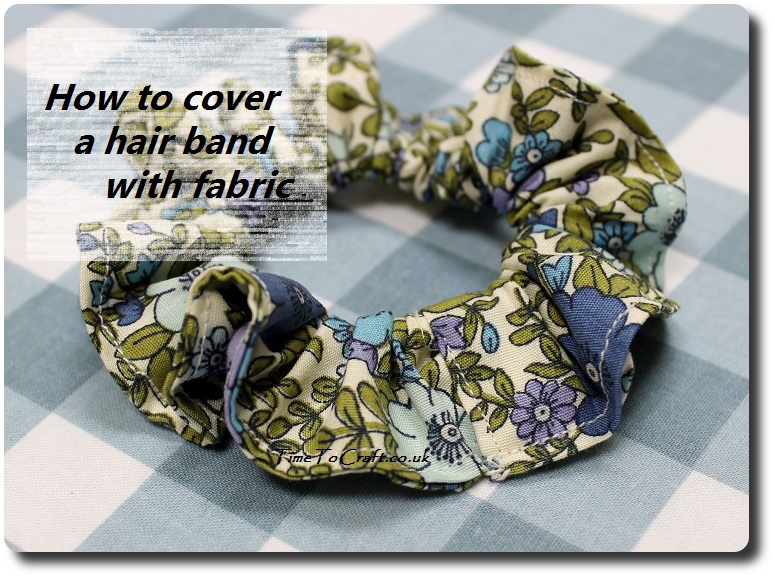 Linking up with Fiona's Trash 2 Treasure linky
---
Part of my "A greener me in 100 steps" project. Finding a new use for an item that didn't live up to expectations.