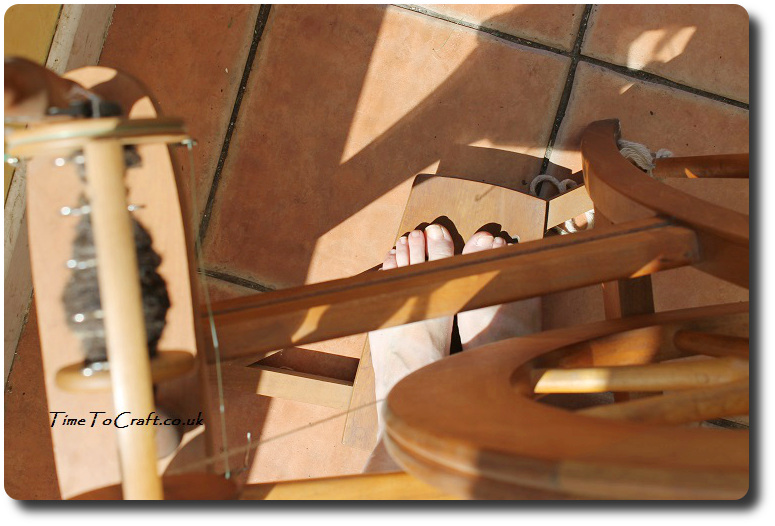 Here I sit at the spinning wheel. Converting raw fleece into useful yarn. Momentarily distracted by the shadows made by the wheel on the tiles.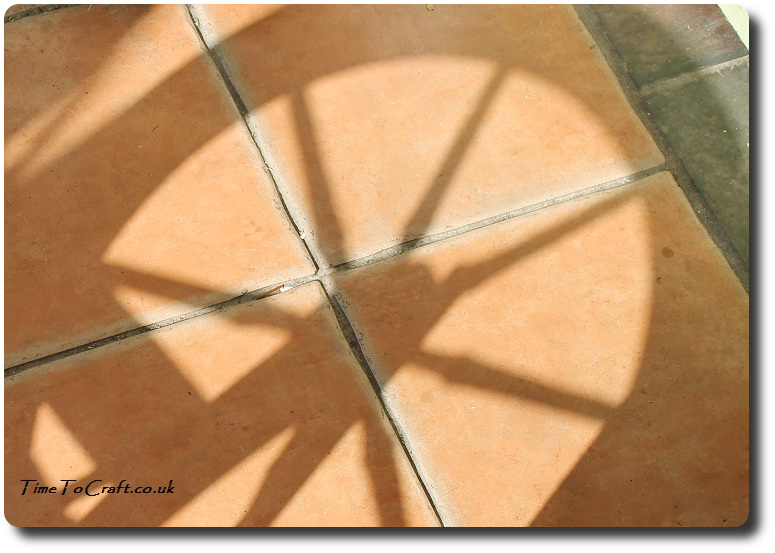 Struck by the industrial feel. Reminds me of the miners wheel in a nearby town. Days gone by.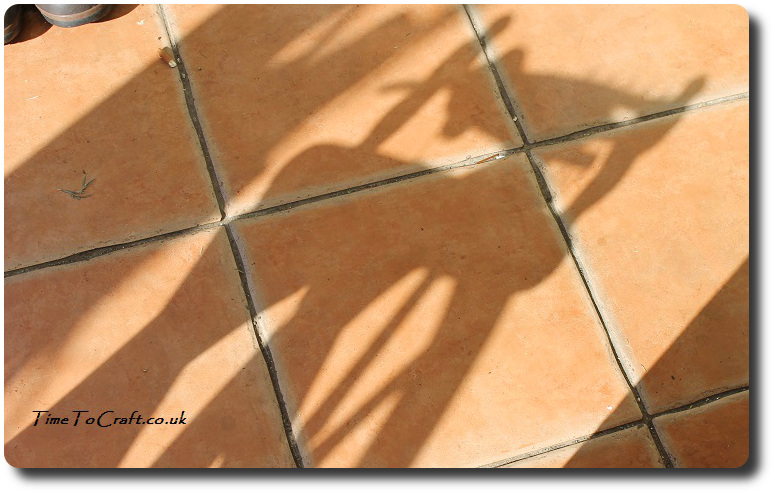 Right, back to now and making yarn.
---
"Here I am" Summer postcard. If you would like to join in, let me know.