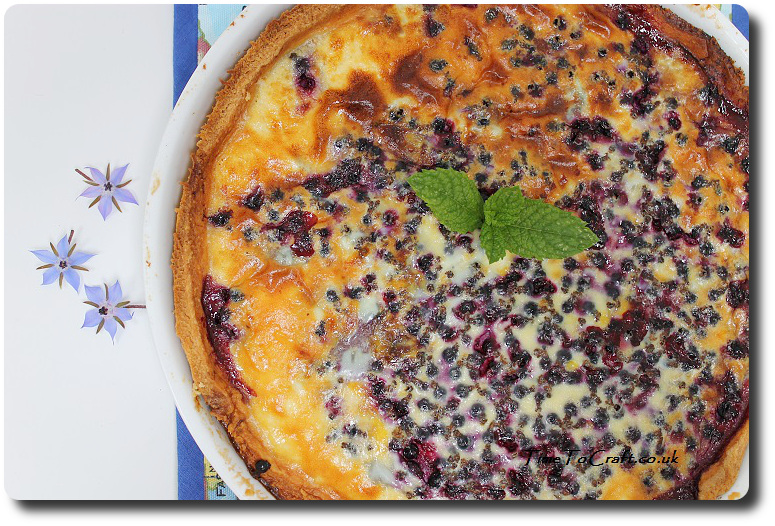 Maybe its the abundance of fruit in the garden. Added to the extra eggs from the hens but somehow the first fruit-custard pie of the year just yells "Summer".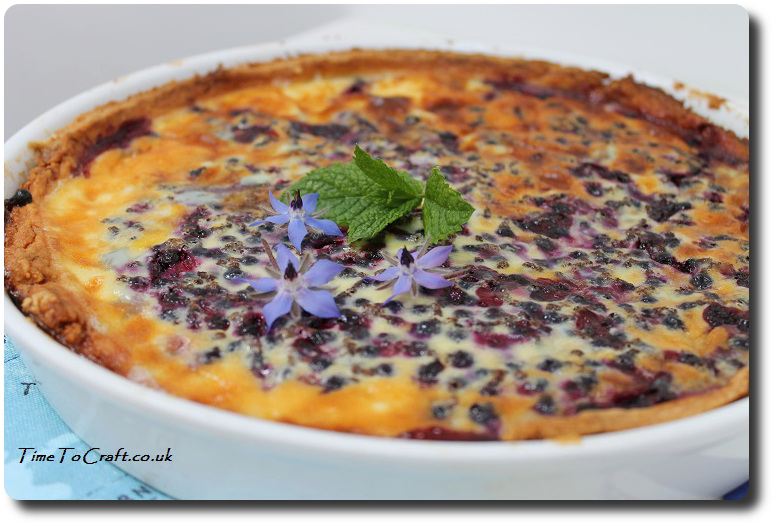 Today I sent the children out into the garden to pick blackcurrants, enough to cover the base of the pan, while I made a sweet pastry.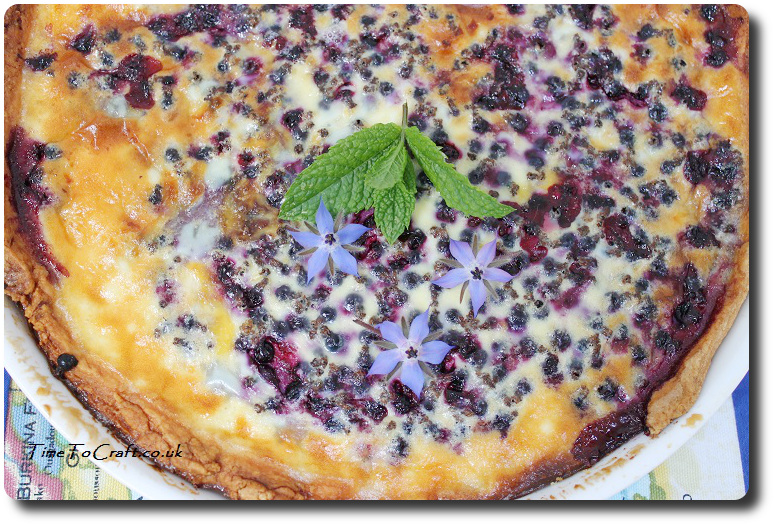 Next the pastry was rolled out and arranged to line the greased pan. While it baked blind, I prepared the blackcurrants and put together the custard.
Egg Custard
made by mixing the following together:
4 eggs
2 egg yolks
1.5 pts of milk
1 tsp vanilla essence
80g caster sugar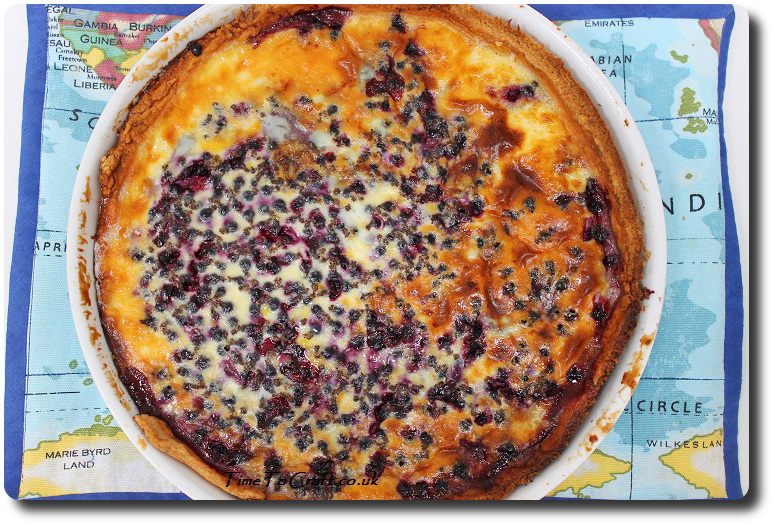 The children helped to arrange the blackcurrants in the part baked pastry and pour the egg custard on top. Then the pan was carefully slipped back into the Aga. Sitting on a shelf on the very bottom of the top oven, for about 40 minutes. (I've only baked this in an Aga, but similar tarts seem to take 40 minutes at 200c, according to the books.)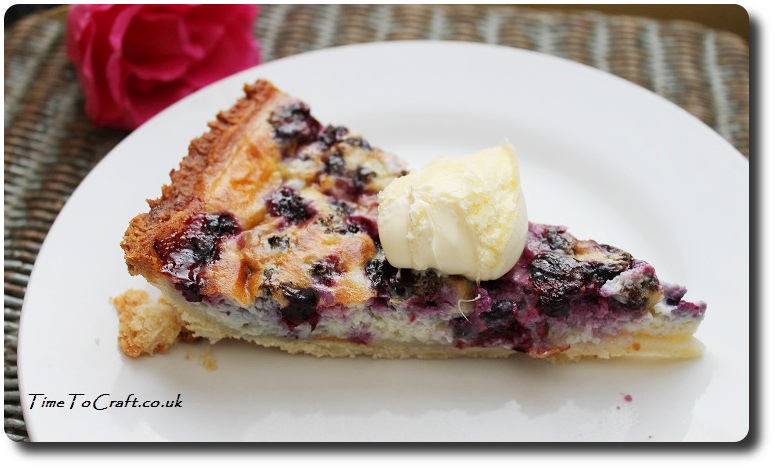 The family is split over whether this blackcurrant and custard tart is best served hot or cold. I'm not sure. I can only suggest that you make enough for everyone to try it both ways. Just to make up their own minds. Clotted cream is totally optional.
A taste of summer for sure.