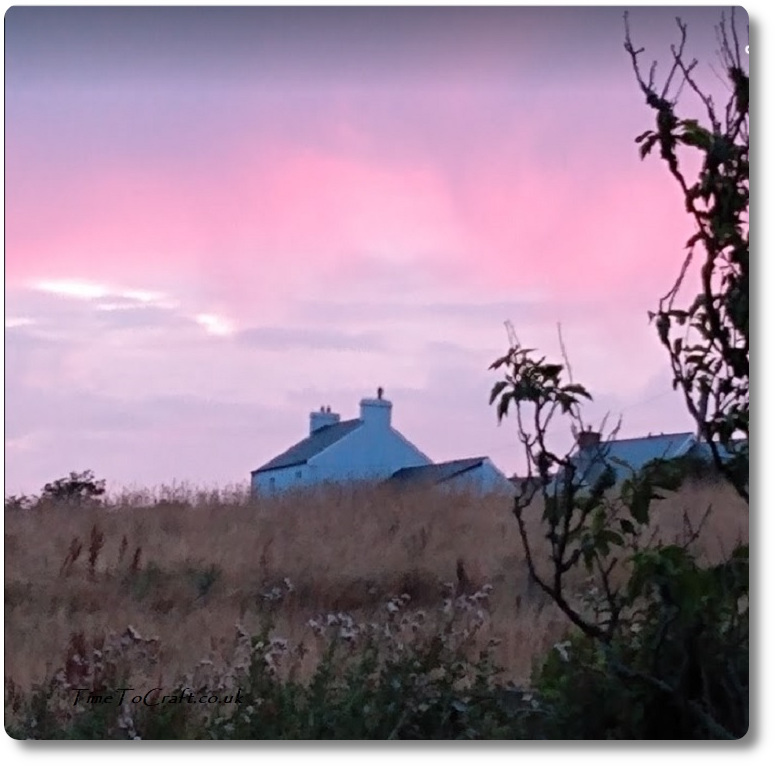 It's been a good week. Crammed full of moments to make me smile.  Adventures had. Memories made. A soul soothed. I hadn't realised how much we needed it. Isn't that often the way?
We've been away to Wales for an extra long weekend. Time spent messing around on the beach and in the water. Ambling along coastal paths and taking in the views. There was a boat trip to see seals, too.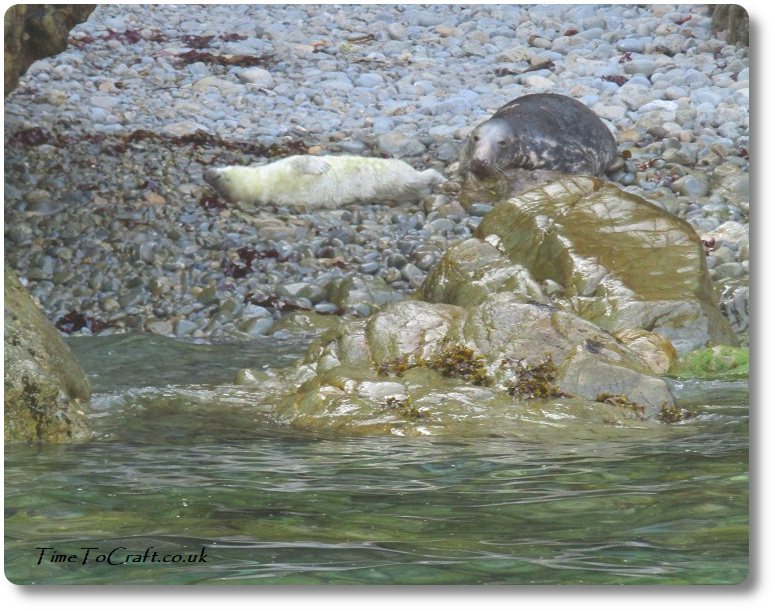 We had gourmet treats. A surprisingly good Chinese takeaway, which makes a move to Wales seem even more attractive. Also, a much looked forward to seafood meal. Not forgetting welsh cakes, of course.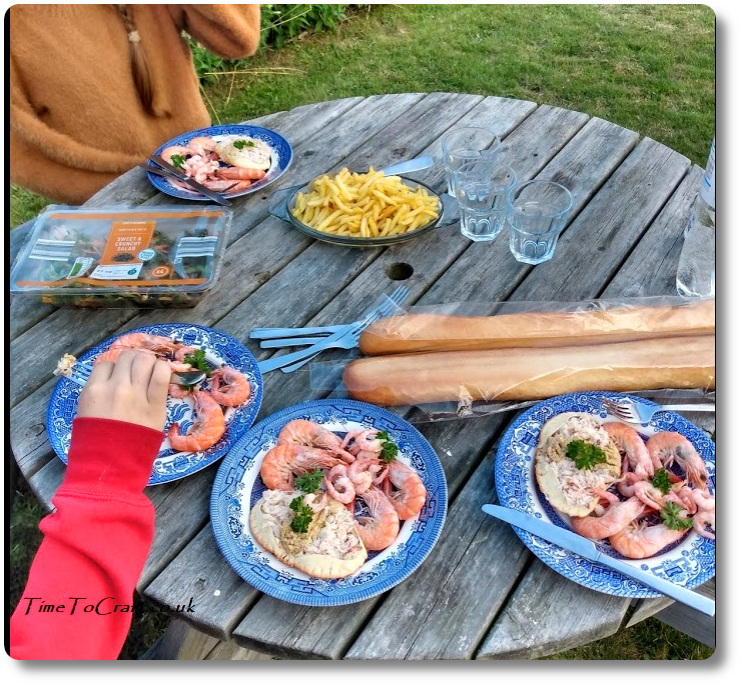 We visited a woollen mill, which pleased my geeky crafting side. Plus the water wheel from the mill, gave a chance for a discussion on clean energy with the children.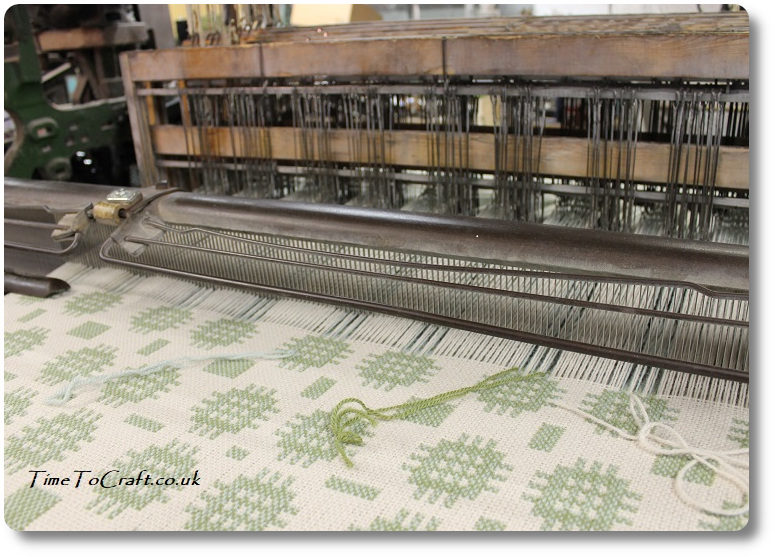 It was good to have time away. We're back now. Most of the washing is now clean, dry and folded away. Memories made and we're gearing up for school starting next week.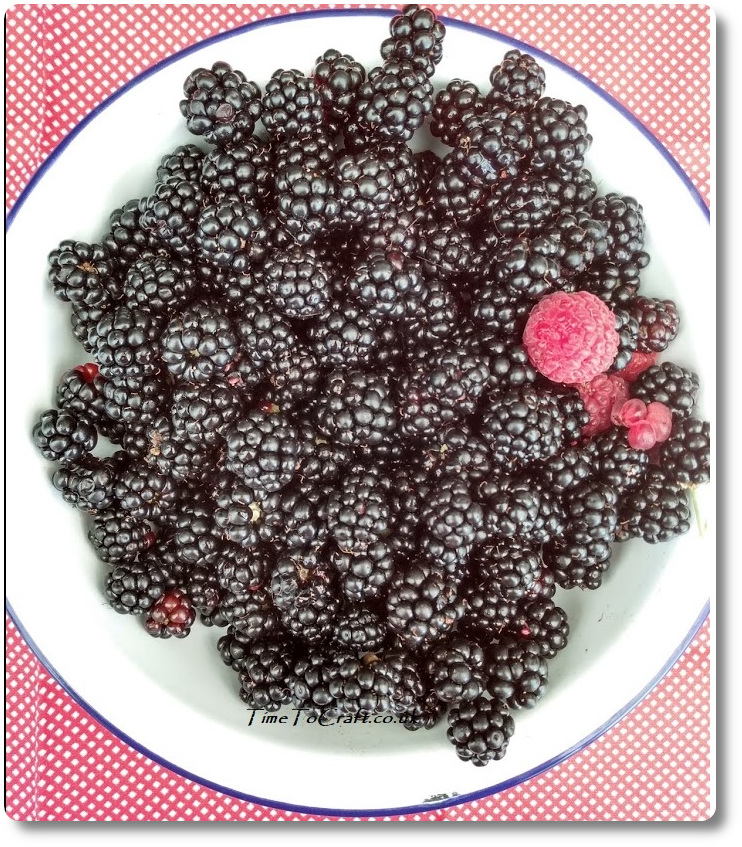 Back to reality. I can feel the shift in the garden too. We've had our first sweetcorn. Sweet and juicy, in a way that a shop-bought cob never could be. I picked a big bowl of blackberries, an apple from the orchard and made fruit crumble last night. The first crumble heralds the start of autumn for me. It was delicious.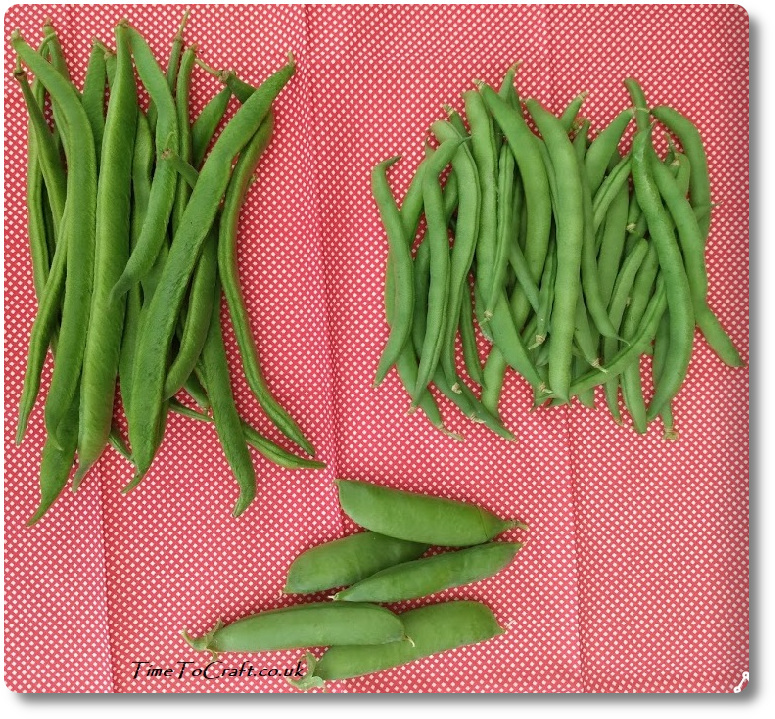 The beans have really got going. I can see meals of beans ahead. The children eat the French beans straight from the plant. So fresh. I'm not sure what ratio they work with, but must be about 5 beans in the pot, one to crunch. The blackberries are more a one-to-one set up. One in the pot. One in my mouth. I don't mind in the least. So long as they are eating them, one way or another. A nice change from salad, which has seen us through the summer.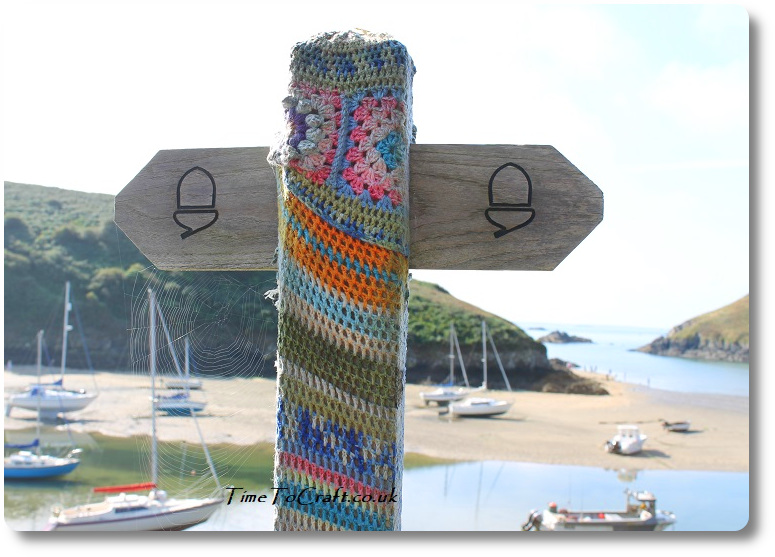 It does feel like we are tipping gently into autumn. Bringing more treats from the garden and fun times ahead. A few days left of the holidays. Just enough time to add more adventures before they go back.
Joining in the Anne's word of the week linky. I'm going for the word "Treat".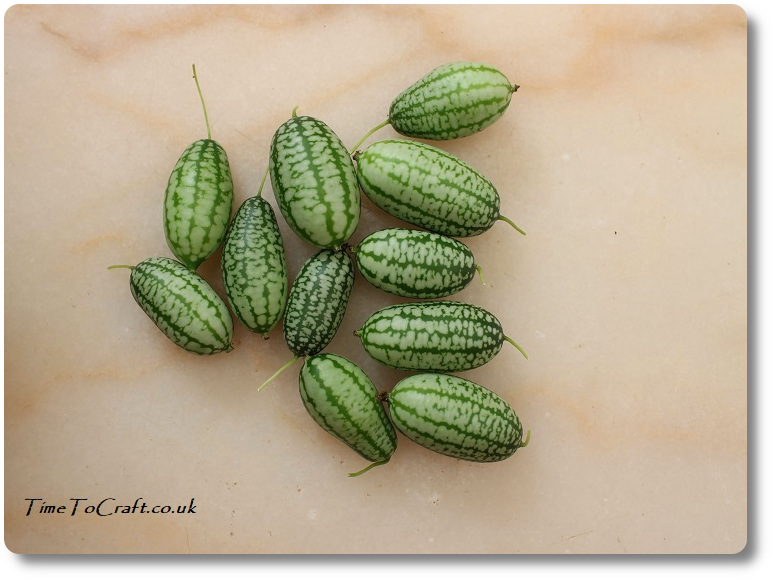 Life is certainly sent to try us, isn't it? Yes, one of those weeks. Although it takes with one hand and gives back, in basketfuls, with the other. A couple of blah! moments this week concerning cars and sheds, but also lots of joy-in-the-heart times, that keep the balance. Life is good. On the whole. I do like that caveat. I tell the children that it's not about the cards you are dealt in life, but how you choose to play them.
So I choose positive. The get-on-and-deal-with-it-all. Weekend plans changed. Opportunities elsewhere.
The rain has definitely brought freshness. The garden is swelling in goodies. First of the garden peas, this week, as well as the cucamelons, from the greenhouse. They are refreshing to eat. A burst of cucumber, with a twist of lime/lemon, when you crunch into one.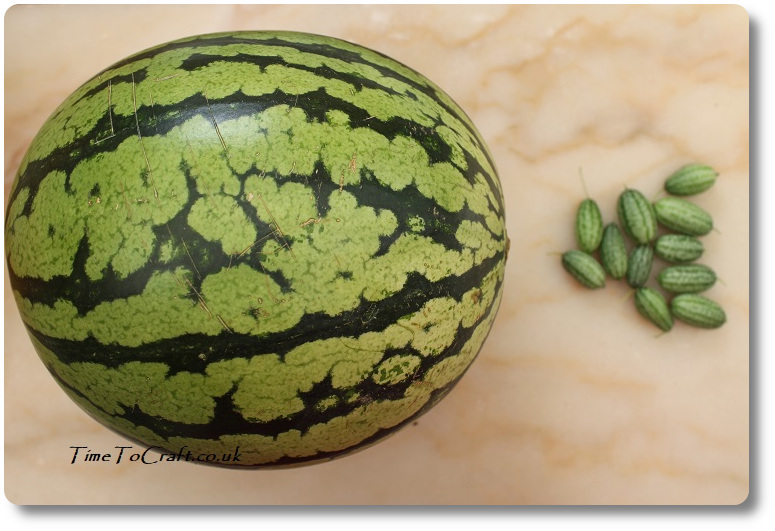 I didn't grow the watermelon, but it does give an idea of the size and likeness to the cucamelons. In Mexico, they call cucamelons, little mouse melons. It's just how they look.
Also been cooking with courgette. Courgettes are so easy to grow. They give and they give, but I've really struggled to find recipes that the whole family will eat. This weekend, I made courgette fritters, which always goes down well. Next day, I tried a courgette and pesto pasta sauce also. Clean plates all round. Always a good test of a successful recipe, and good to have another option. My mission to find the collection of best courgette dishes continues. I feel encouraged.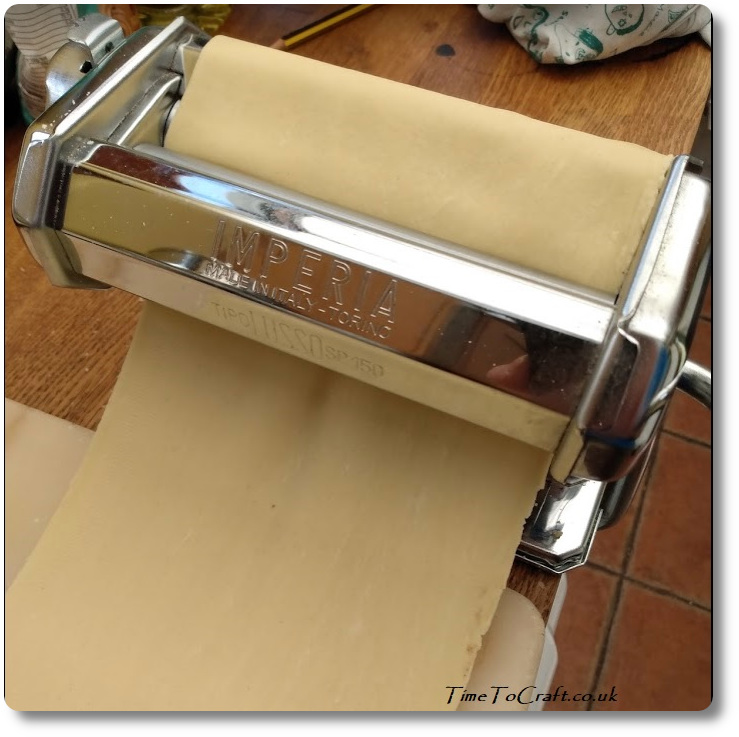 It might have helped that I made the pasta from scratch too, to go with the sauce. I love making pasta, but it is time consuming. I find the trick, to good pasta, is to run the pasta through the machine on the lowest setting a few times. Folding and turning each time, until it's smooth. Don't rush it. Anyway, the meal went down well.
(good job as I have more courgettes lined up and ready to eat)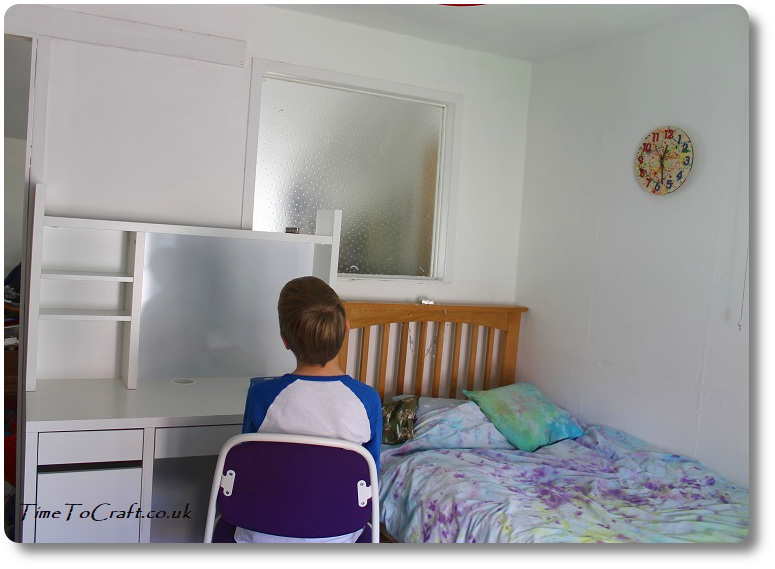 Finished Youngest's bedroom, this week, and he's moved everything back in. Fresh and light. It's looking more like his room now, than it does in the photo above. He's kept the floor uncluttered, by storing everything away. I still have soft furnishings to do, which means I have sewing time to look forward to.
Middle teen has finished making her quilt. She started it a few years ago. I'll write more about it another time, because it certainly deserves it. (edited: quilt write up is here) Folded up in the photo, so it gives no indication of the size. It is a generous lap quilt.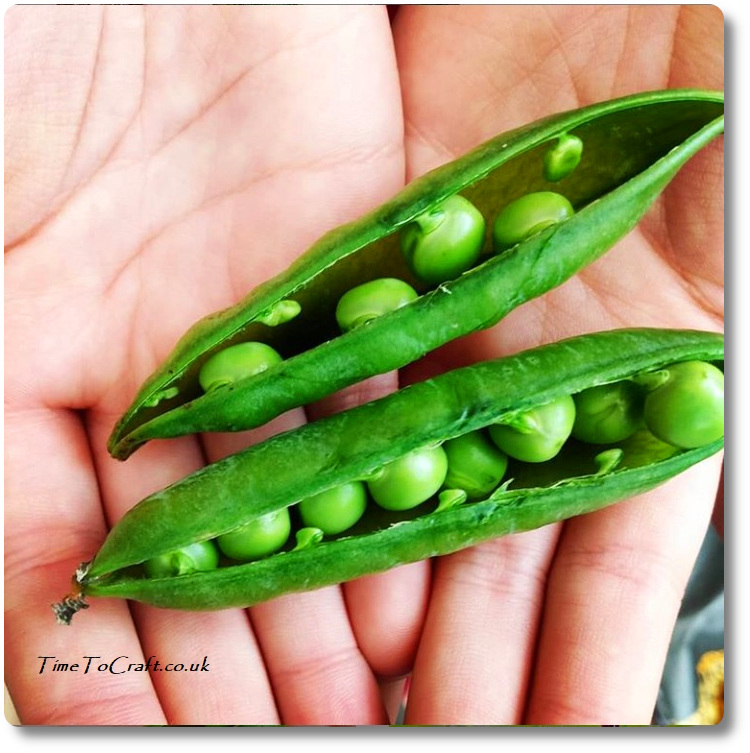 Also had a visit from grandparents. Rain held off, so I could give them the garden tour.
Another week gone of the holidays. Over half way now, which always seems strange when the US and Scotland have already gone back. Planning to make the most of the time left. It goes too fast.
Joining in with Anne's Word of the week linky. I'm going with the word "fresh".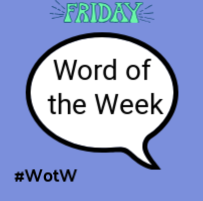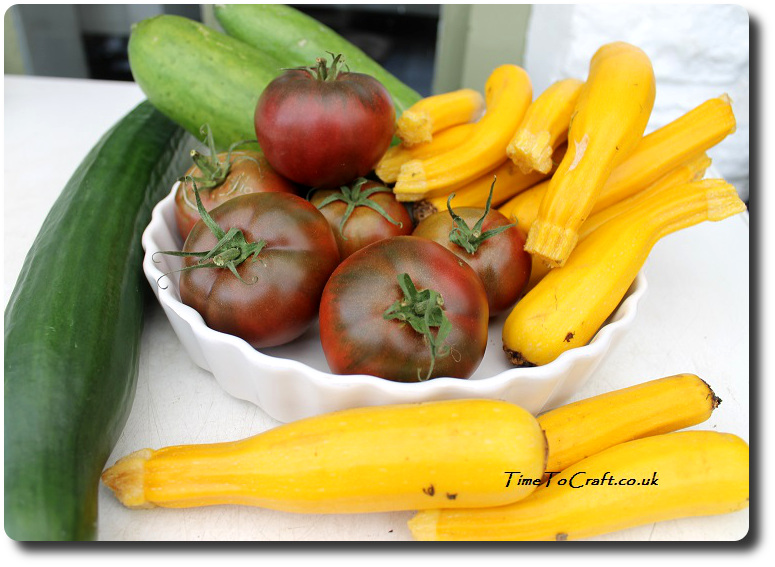 I love fresh produce in my kitchen. Even better when it has been harvested within the last hour, and only a fraction of a food mile on the clock. It's one reason I push myself each year to grow my own, but I am doubly lucky. Our neighbours are amazing at growing fruit and veg, processing it into amazing food and they like to share. Their garden is so well set up. Puts me to shame.
This week, our neighbour wheeled her wheelbarrow around to see us. She had surplus garden produce to share. A couple of big punnets of cherry tomatoes, long cucumbers, mini courgettes, and types of tomatoes that I've only ever seen in the seed catalogues. I am truly lucky.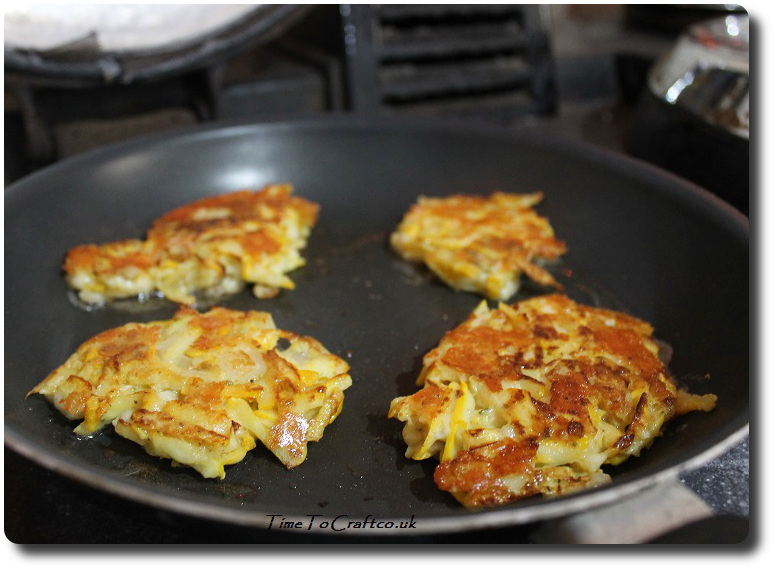 I was able to send her back with a spaghetti squash, but that was it. She had more than enough in her own garden. Including apples.
Everyone has enough apples around our way. The "Help yourselves to free apple" boxes have started to spring up along the lane. What is not given away, will end up as next year's compost, so no waste.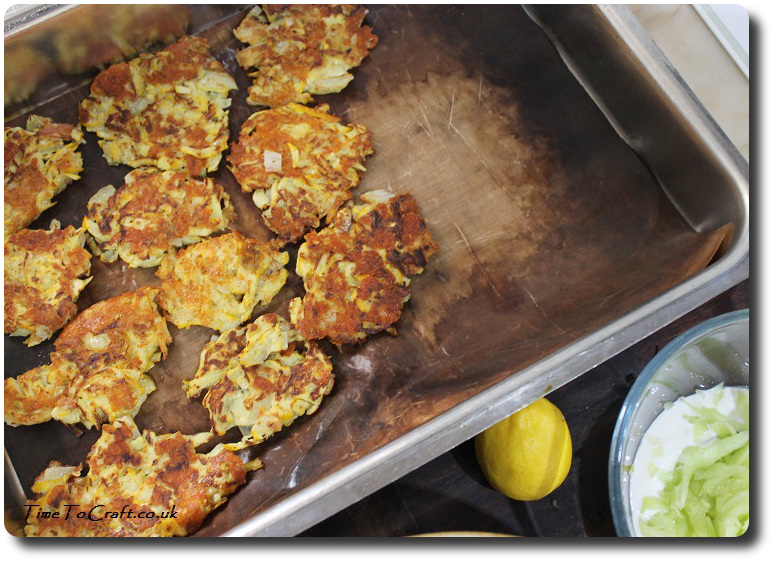 While our neighbour was over, the conversation turned to the new wheelie bins the council will be issuing soon. A novelty to our village, as we still put black refuse bags on the roadside for collection. Collection will go from every week to once a fortnight. We both laughed that we'd never fill the new wheelie bins in a fortnight.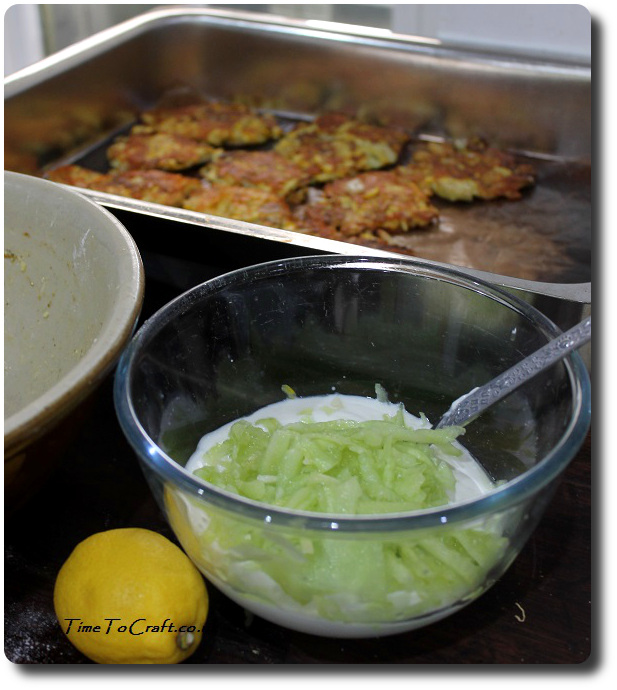 It's true. Most weeks, I put one black bin out. Most times, I wonder if it's worth putting out that week, as it's barely full. Even our recycling bin has been only half full now the Aga is back on. Less ready meals and snacks as I'm cooking from scratch again.
When we were first issued with our green recycling bins, another neighbour used their one to plant daffodil bulbs in. They looked amazing, and, I suspect, were more use as a plant trough for them.
I'm half hoping I spot a tree growing out of their wheelie bin, this autumn.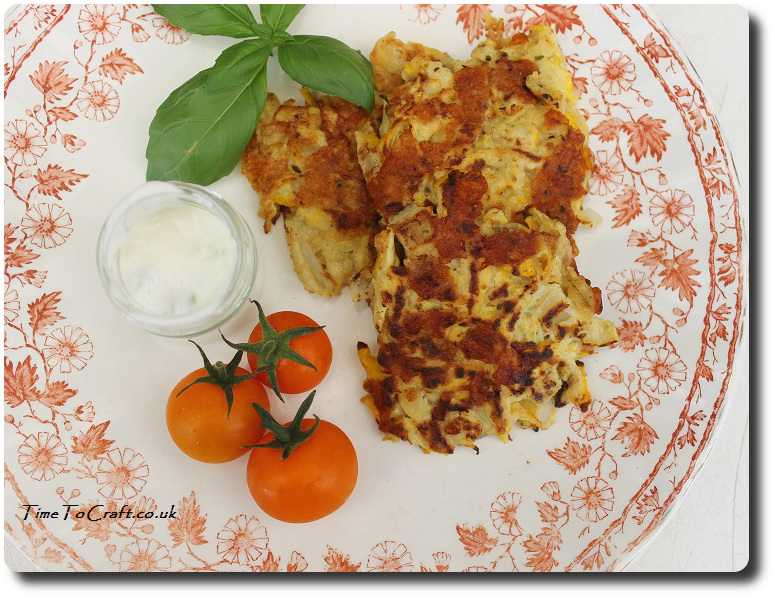 Back to my bin bag. I'm convinced that the reason we throw less away is that I love to cook and hate to shop. This time of year is perfect. I can make meals from the food in the garden. Cooking from scratch, with minimal time in a shop.
Today, I put our neighbour's courgettes to good use. Making courgette fritters, with a cucumber and yoghurt dip. This is the one and only way my family will eat courgettes. I blotted my copy book one year by growing too many and putting it in everything. I'm now banned from growing courgettes.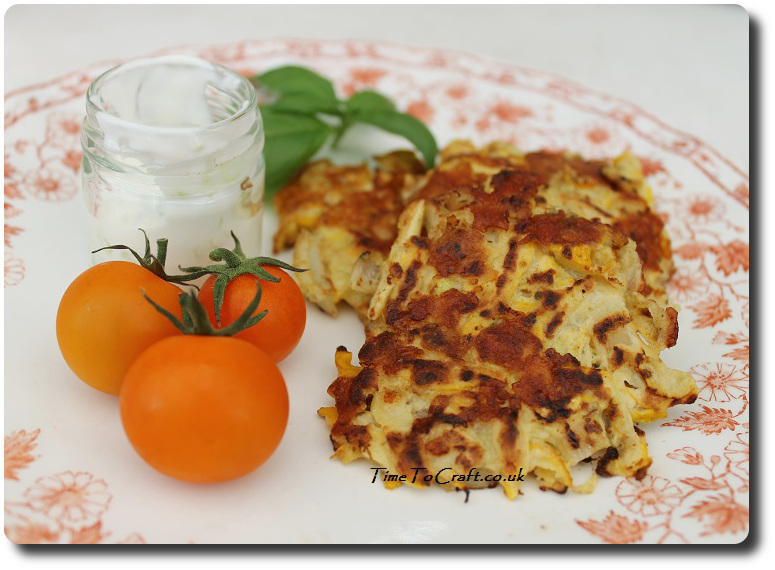 I wish I had made twice as much. They soon disappeared.
I do love this time of year. So many wonderful ingredients waiting for a recipe. Now I need to think of a meal to make the most of the unusual tomatoes. I'm thinking slices of mozzerella, with basil. Yum.
Photos
There have been cases when people lifted my photos and words, and used them without credit to me or asking permission first. Using them for their own commercial gain. I have now added a level of security to deter people from doing this. Apologies to people who do play nicely. If you would like to use any of my photos, please contact me.
Copyright notice:
All my words and photos are copyrighted to me. They cannot be used for commercial benefit by anyone else. If you would like to use any of them, then please ask me first and don't just take. Written permission only. Don't pass my words, photos or ideas off as your own. It's not nice.
Cookie Policy
Our web pages do not use cookies however this website uses Google Analytics, a web analytics service provided by Google, Inc. Google Analytics uses cookies to help us analyse how people use our site. The use of cookies by Google Analytics is subject to change.