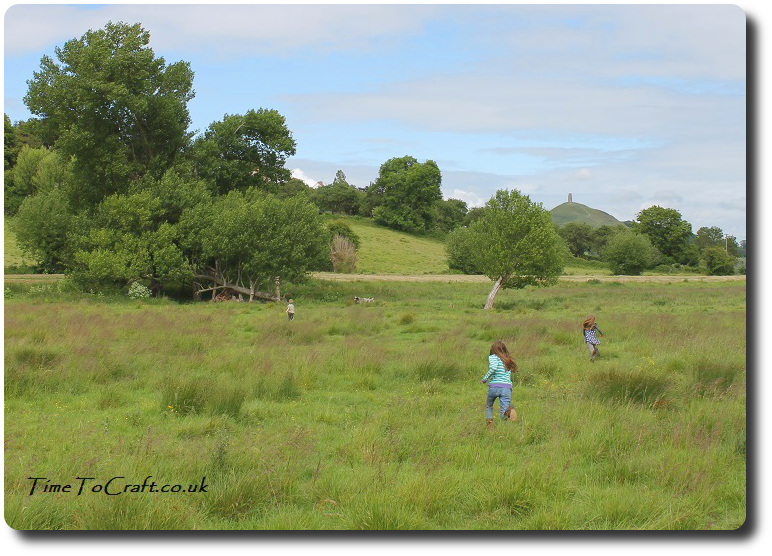 I can't help thinking that children are most happy playing with homemade toys and natural play areas. They do love other toys, but there is a different level of fun. This week, I offered to take Middle One to the village play park as we waited for her brother's coach.
"No, thanks. It's too young."
OK.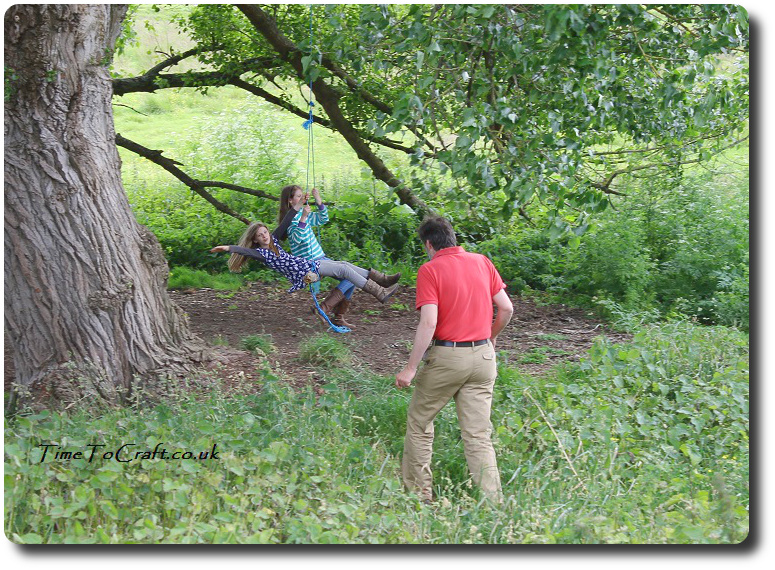 This is the same girl that played happily for an hour on trees and swings hung from branches that they happened upon at the weekend.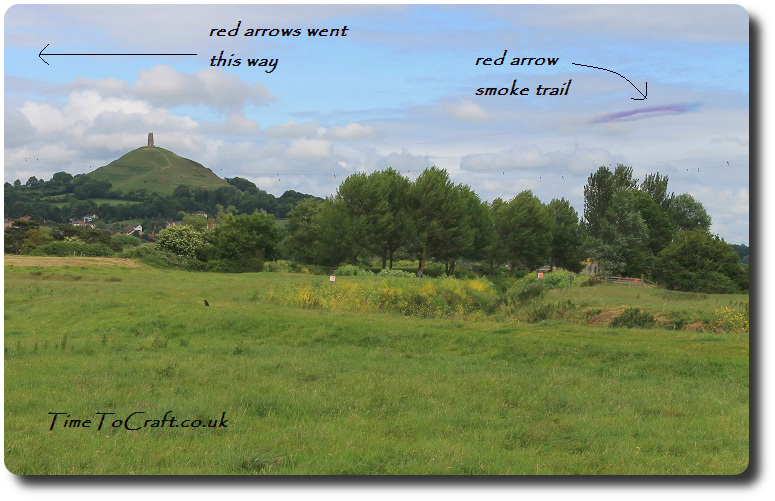 We went to a meadow, near Glastonbury Tor, with the intention of taking a walk and spotting some nature. Maybe some dragonflies, we thought. The wonderful part of a nature walk is that you never know what you're going to spot. If anything. After a quick look at the bordering river, the children headed across the meadow and away to an interesting group of trees. Turns out someone had set up swings from the branches.
This left us adults to walk around the meadow. We did spot dragonflies and fascinating spiders. Plus the Red Arrows flew over the Tor and let out a quick burst of coloured smoke. Can you tell who stood and watched, and then thought about the camera in her hand afterwards?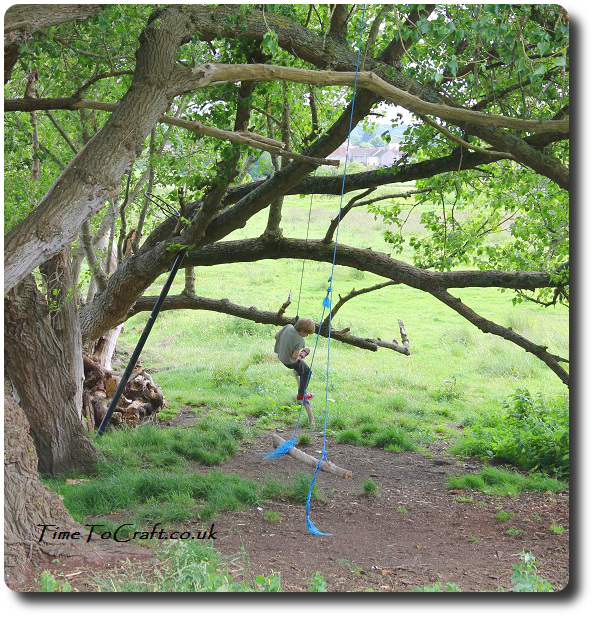 All the time, the children played in the fabulous old trees. Climbing and swinging. We could hear them laughing and singing. They could see us a long way off, over the field. It's nice to reach the stage, where we can leave them to play. The time of hovering over them seems a dim and distant memory now. They have the skills and knowledge of how to play in a wild area.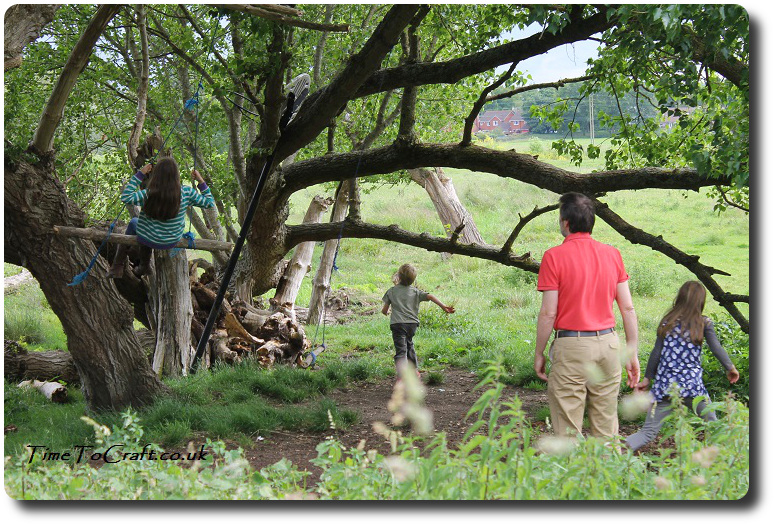 Even my husband had a go on the swings.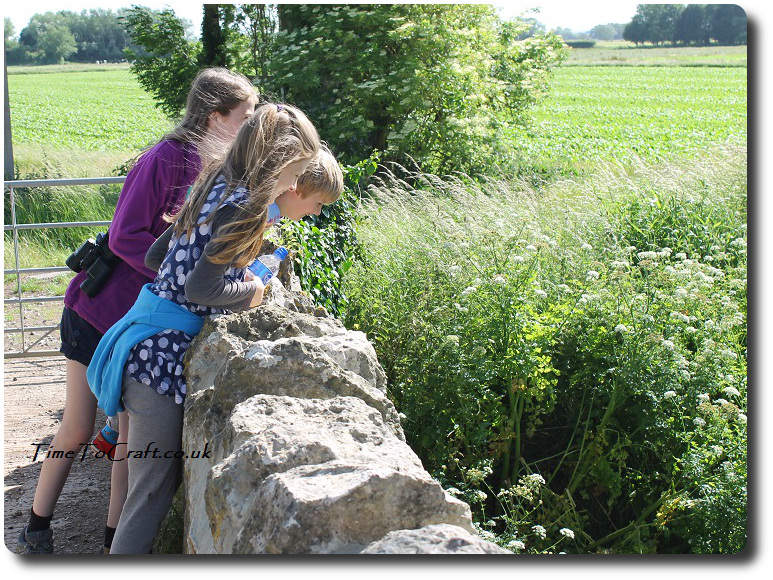 The next day, was an early start for the Summer Solstice. We went up the Tor for the sunrise, or the pinkish glow of the start of the day. Later, after a rest at home, it was time to head for Fenny Castle for a Father's Day cream team and a kingfisher walk. This is one of our favourite places to go. They do scrummy food, bike hire and tennis court hire too. We sat in the beautiful garden, eating our scones.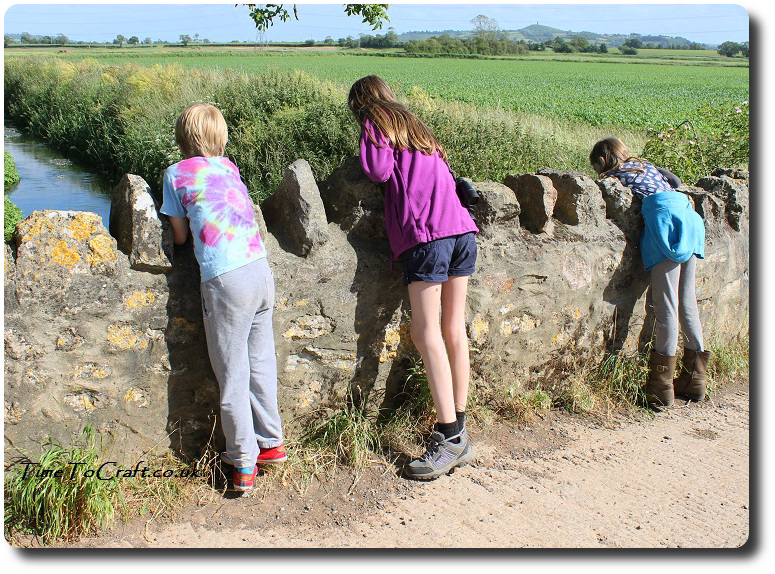 Then a walk down the lane to spot kingfishers. There were holes in the bank in the usual area, so we knew there was a good chance of seeing one. A little further on is a bridge. Perfect for Pooh sticks. Time to stop and play again.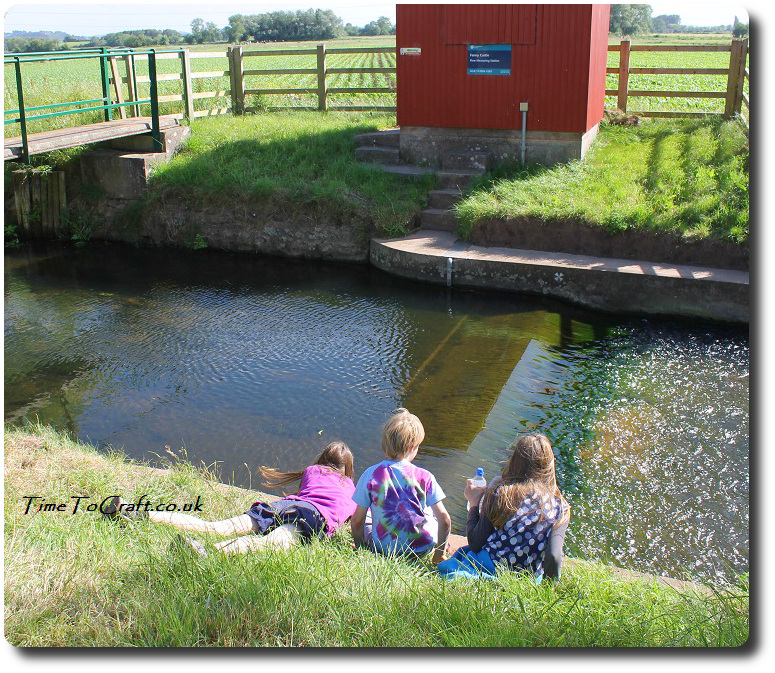 They love to see the little weir at the Flow Station. There were a few fish to spot as well. Also a couple of Great Cranes flapping their enormous wings in a field over from where we were walking.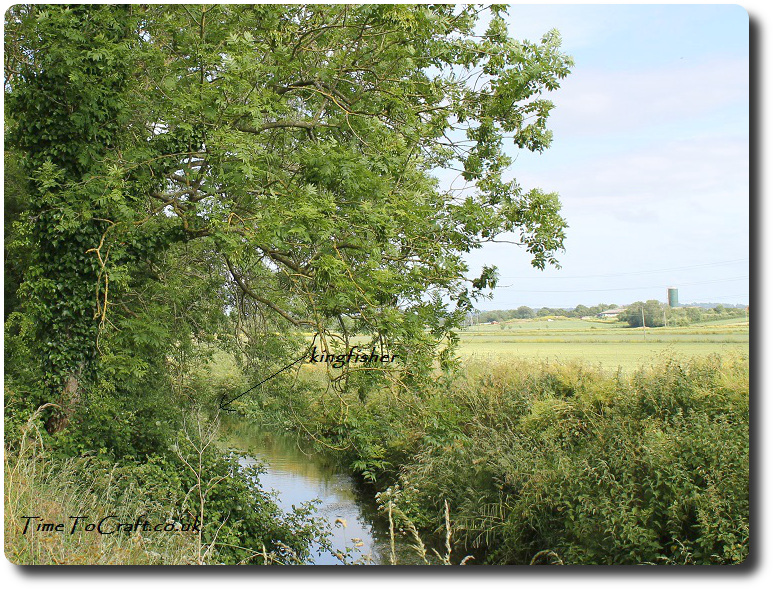 Did we see kingfishers? The whole point of the walk. Yes, we did! I took the wrong camera lens, so you're just going to have to take my word for it. There was one kingfisher, sitting on a branch, overhanging the river. Watching for fish. We saw the blue of its back first and then it hopped round to check us out, revealing its orange chest. We must have been about 4 metres away, before it remembered a previous appointment and left. A blue flash down the river. Perfect.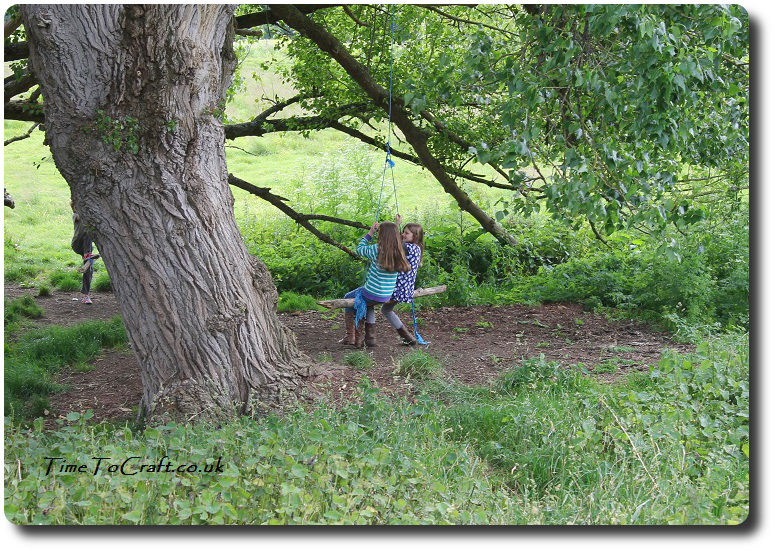 Putting aside that I need to plan ahead better with my photographs, (it's OK, I'm over it), this weekend was a wonderful reminder that children love playing in natural settings. Put a gaggle of children in a meadow, among trees, or along a river side –  allow them to learn how to play safely – and they will have so much fun.
Joining in with Fiona's as-ever inspiring #CountryKids linky. Big wave to anyone who's popped over from there. *wave*
---
(NB. My children are 8, 10 and 12. They've grown up in the country and are good at assessing risk for themselves. They are also very good at dobbing each other in, if they break a rule. The age and ability that you allow your child to play like this is a judgement call.)