AlphabetPhoto: U and V are for…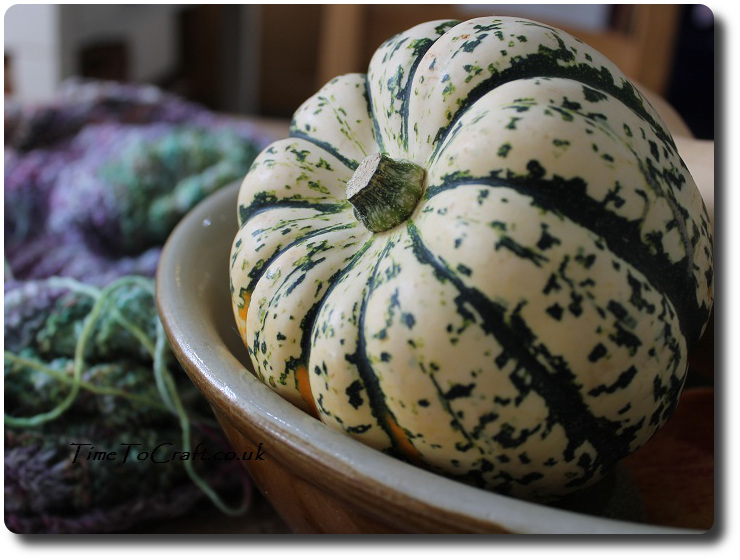 If I was going to make a list of aspects of Autumn that I couldn't do without……I have no idea why I would make such a list, but there is nothing like being prepared for the eventuality….. then squashes and knitting would be somewhere near the top.
Squashes. We grow them. We eat them. And somewhere in between, they become table decorations. A multifunctional food item, that sometimes becomes a meal time conversation maker. I'm really taken by this one.
Last night, half way through a conversation about bats hibernating by the time Halloween is celebrated, I couldn't help pointing out that the markings on this particular squash are pixelated. Totally unrelated, but I am renowned for having a butterfly mind. Do you see what I mean? Definitely made up of squares and not circles. Not that it matters either way. A few weeks, and we will probably be discussing how good it tastes.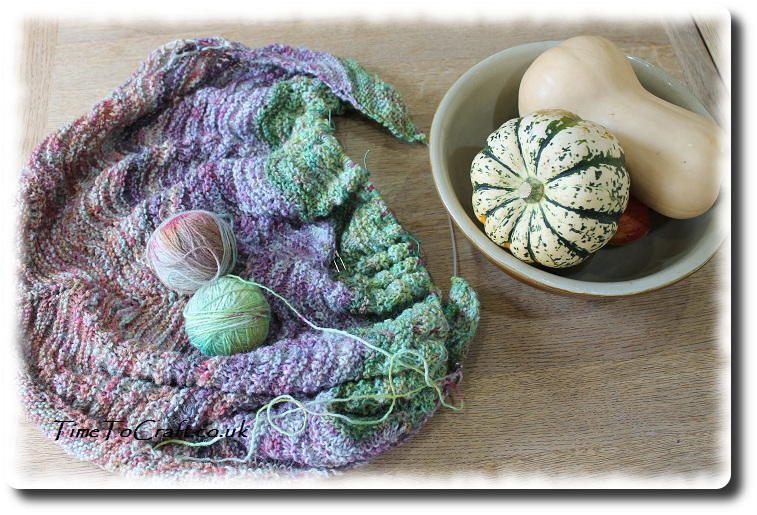 Knitting. I love knitting when the temperature drops. Keeps my lap warm. I've had this unfinished shawl sitting on the side, in my bedroom, since Spring. The yarn has had quite a history. Over ordered for a giveaway and dyed using left over tie dye. I love the ripples, but I don't love the shawl. I can't imagine wearing it. I can't imagine seeing it in a shop and yearning to own it. I don't like it.
I'm going to unwind it. Frog it, as seasoned knitters will be more than familiar with. I feel quite liberated by the decision, which means it's the right course of action. As I unwind my stitches, I shall dream about how to use the yarn in a more desirable way.
It's Wednesday, which means it's time to join in with #AlphabetPhoto. I missed out last week, so this time I am offering a U for unwind and V for variagated squash. My kind of Autumn.