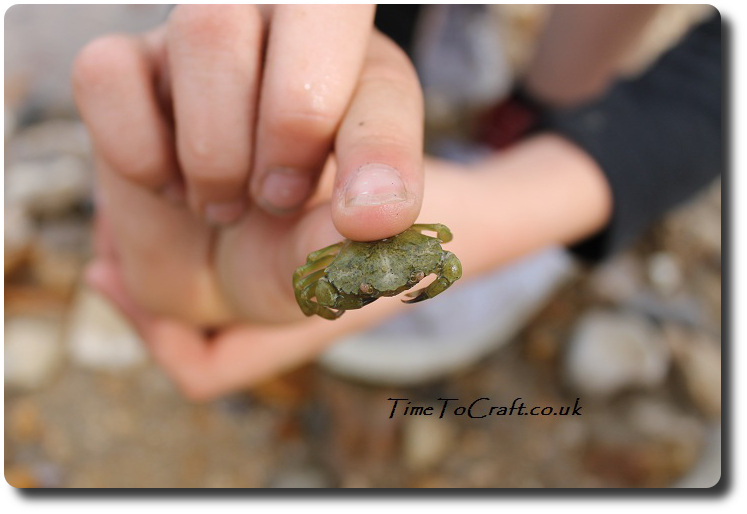 With sand between our toes, we combed the Charmouth beach. Searching for fossils and sea glass.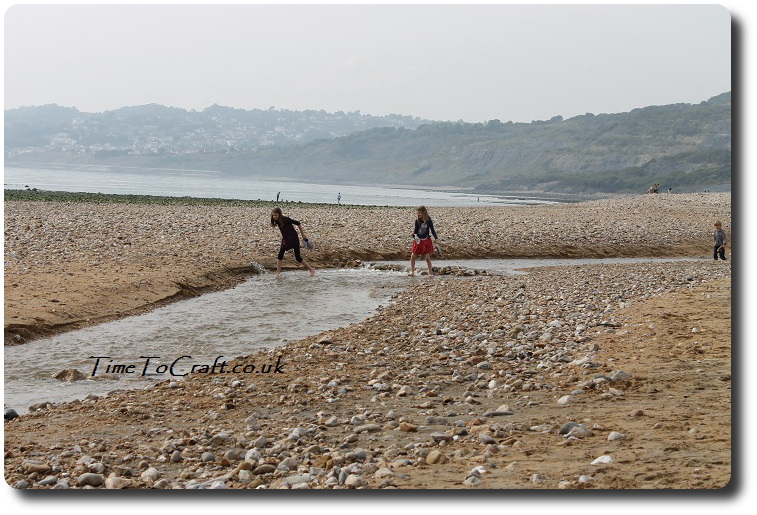 We found plenty of sea glass, crystals and fossils. Just perfect for future crafting projects.
So focused on searching for sea glass, I had to remind myself to look up and take in the view.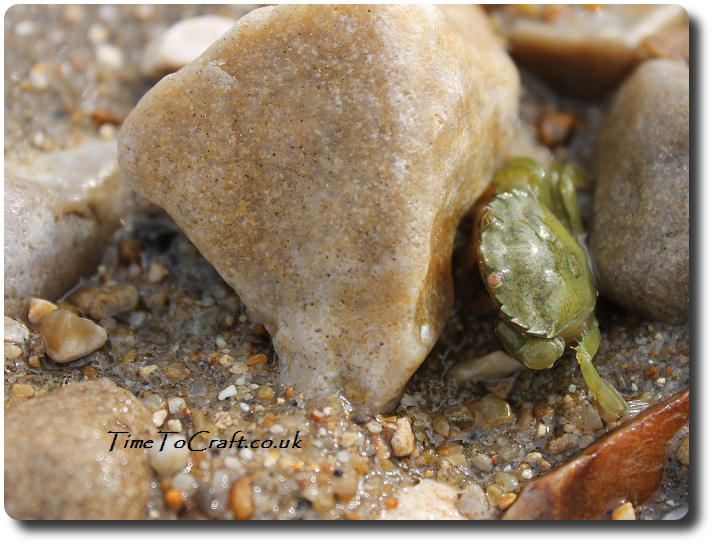 The children were thrilled to find little crabs scuttling among the pebbles.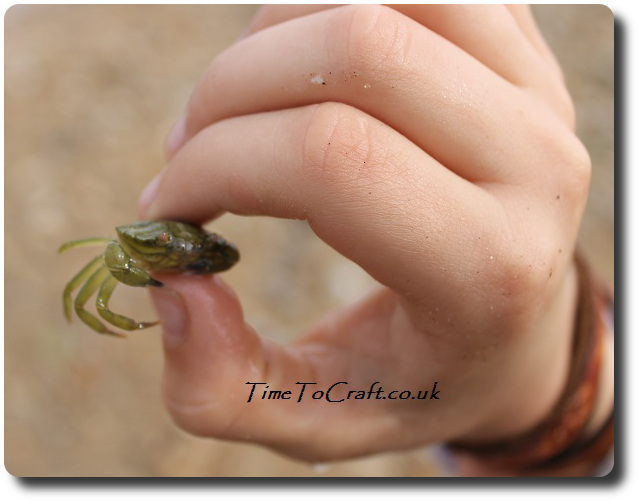 Irresistible to pick one or two up for a closer  look.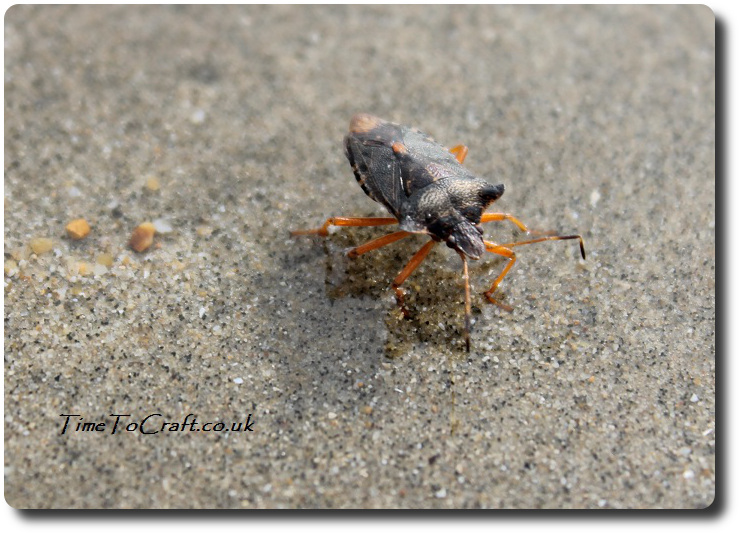 Red legged shield bugs. Usually found in forests. Curiously scuttling over the sand.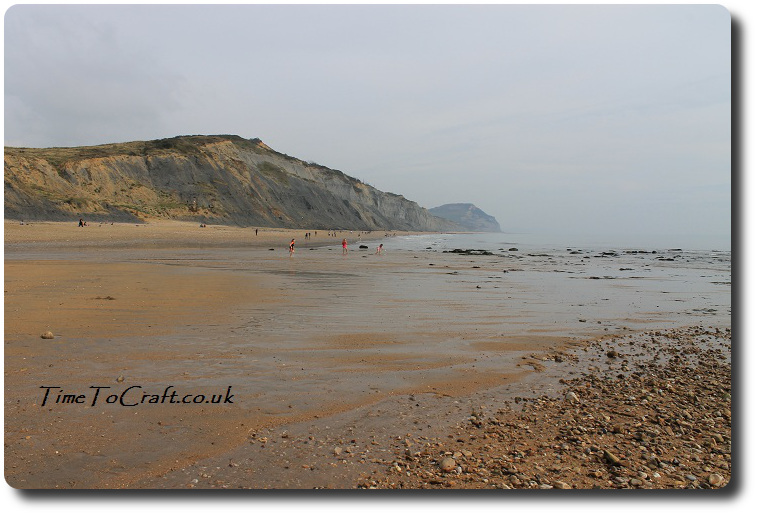 A perfect few hours, enjoying this part of the Jurassic coast. Can we go again? Let's hope we don't leave it another three years.
Joining in with Coombe Mill's #CountryKids linky. Pop on over for more fun outdoor ideas. Have you been out and about this week?