#AlphabetPhoto: T is for….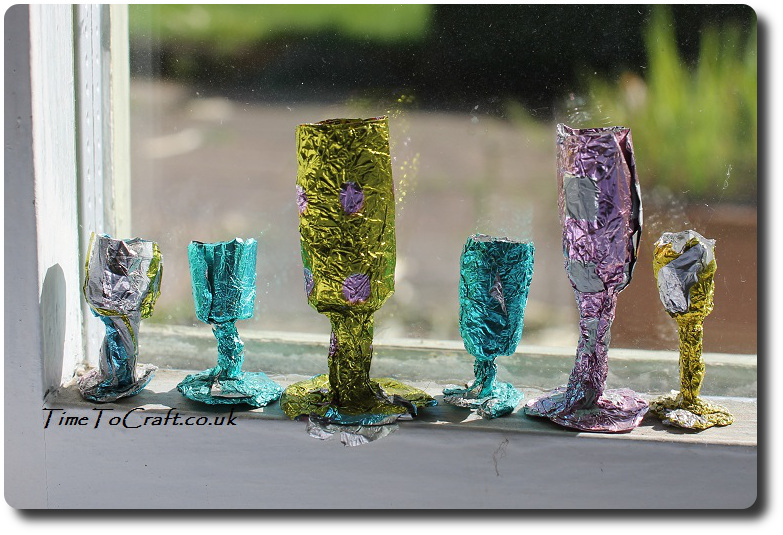 Sitting on the ledge of a window in our kitchen is a collection of tiny silver goblets. Made from the shiny foil that is often found protecting chocolate. If carefully peeled off the chocolate, the paper can be wrapped around the end of a pencil and crafted into a goblet fit for a king. A king the size of a mouse, but no less a king.
Well. It's either that or scrunched up and put in the recycling bin.
It's Wednesday. #AlphabetPhoto linky day. My T is for tiny. Are you joining in?