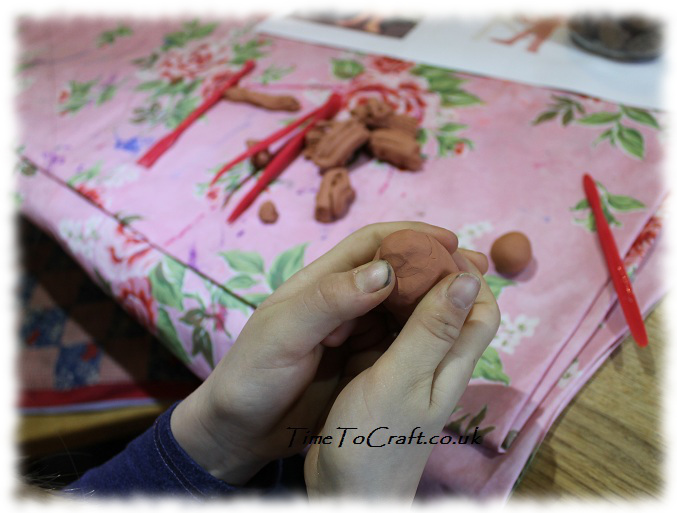 Being of a certain age, I can date back some of my earliest creative influences to the TV program Take Hart. How I yearned to send in a painting to be shown in the gallery. I can still hear the music. I dabbled making my own versions of the projects that Tony Hart demonstrated and, yes, I too moulded plasticine to look like Morph. In my case, clumsily making him change shape.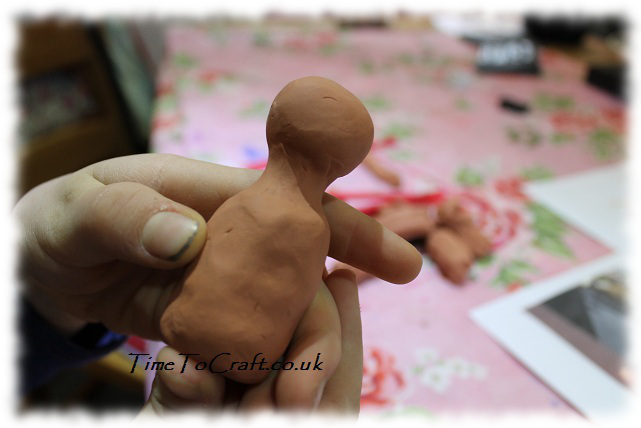 I loved the way that one moment he would be running, next he'd roll himself into a ball and, then splat, he was a puddle.Very slick and very cool. Not sure if he ever really did that. Subsequent characters may be adding their morphing behaviour to my memory, but that's how I remember him.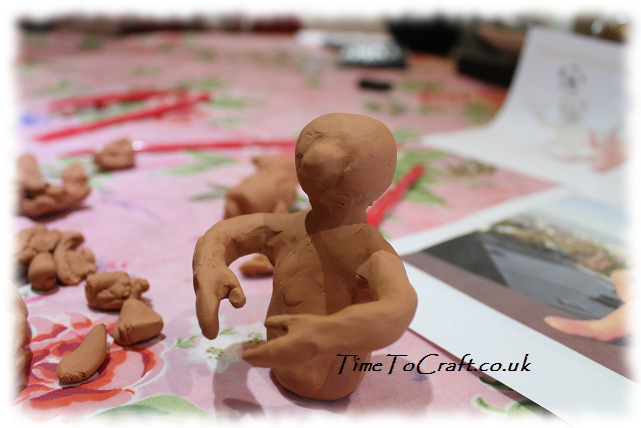 When I  heard that Aardmans were starting a campaign to bring the flexible fellow back in a series of short episodes, I had to find out more. Then my darling husband came back from work with plasticine to make Morph. Turns out, Aardmans are busy making an army of terracotta morphs and we could join in.
After much discussion, (I lost) it was decided that BL, should make the Morph. Based on her pear creation.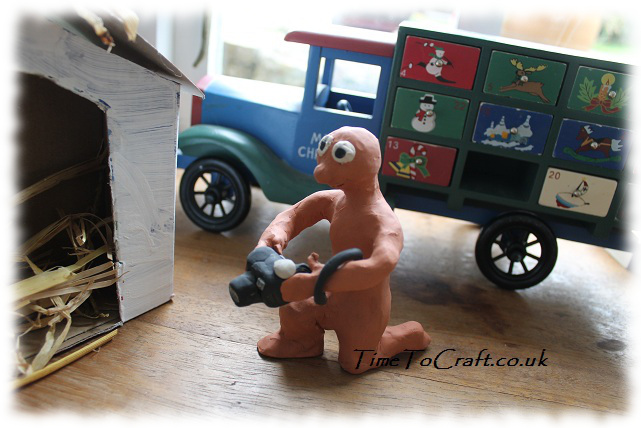 She opted for a Morph carrying a camera. She said that she was basing it on me. I'm not entirely sure how to take that.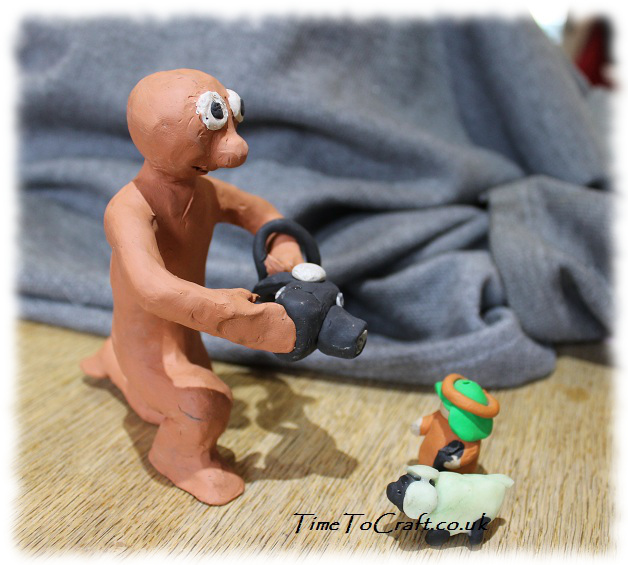 Fortunately, she had a bit of plasticine left over, which she kindly donated to the other two children (yet again I missed my chance)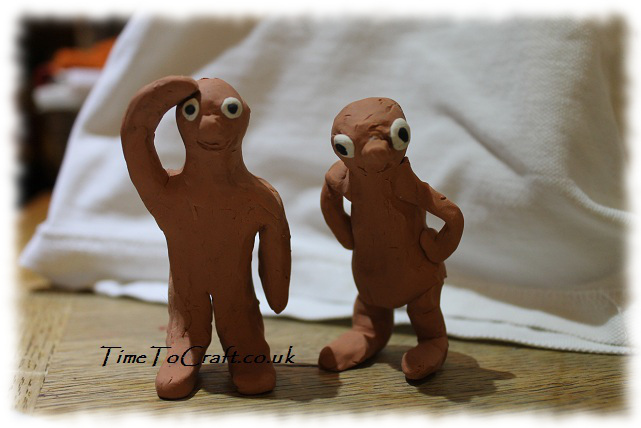 Their approach to model making was quite different. It always fascinates me that they can have the same project, but even in the case of Morph, make it their own.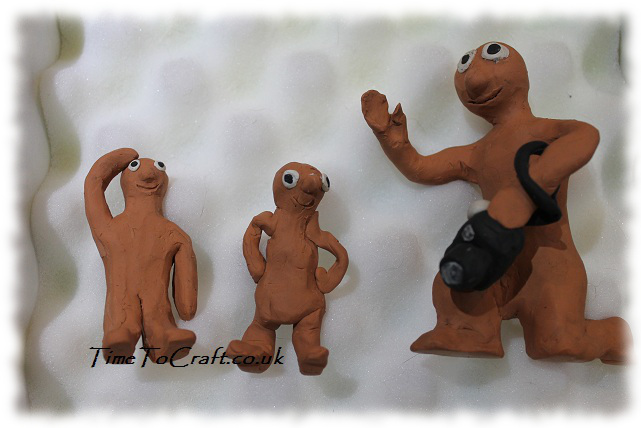 All finished. The Morphs were packed in their box and Husband took them into Aardman HQ, where they are now on display with the rest of the Morphs, in reception. For all to see. (Queue the music) I may have missed my chance to send in a painting to Take Hart's gallery, but having the children share their creations, is even better. They even have badges to prove it!
You can see more of the Morphs created for the Terracotta Army on the Official Morph Facebook page. They even have a photo of our trio up there. Just Awesome!
Also joining in with #LetKidsBeKids