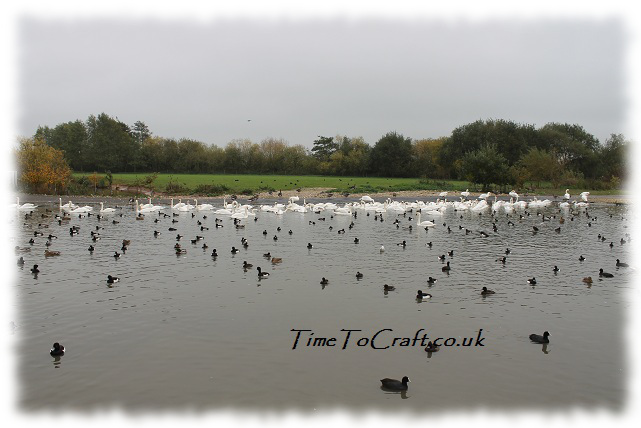 We headed off to Slimbridge to spot some of the migratory birds, this week. It is one of our favourite places.
Clutching a bag of seed each, the children headed out to make friends again with all the wonderful geese, ducks and other resident birds.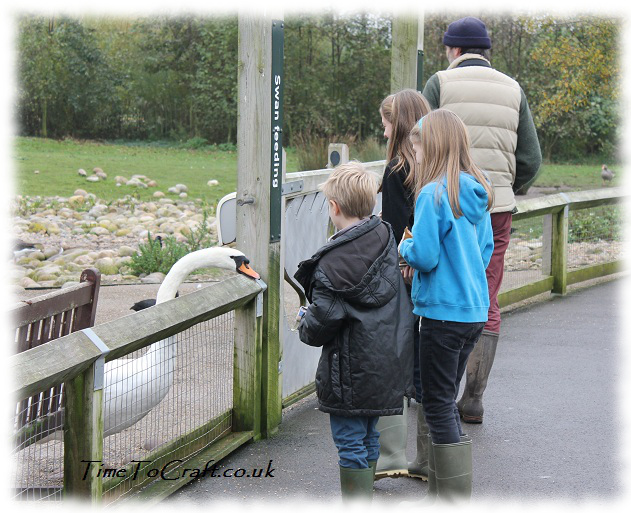 The swans are free to wander, but they have obviously learnt that this is the best place to wait for feeding. Or is it that they can read?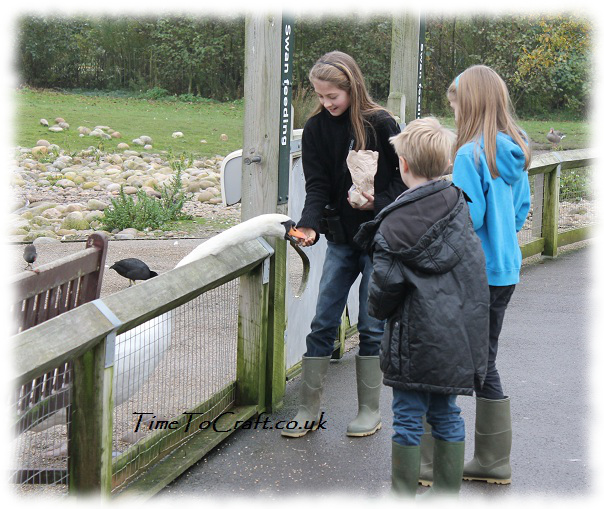 Whichever it is, everyone enjoyed the interaction.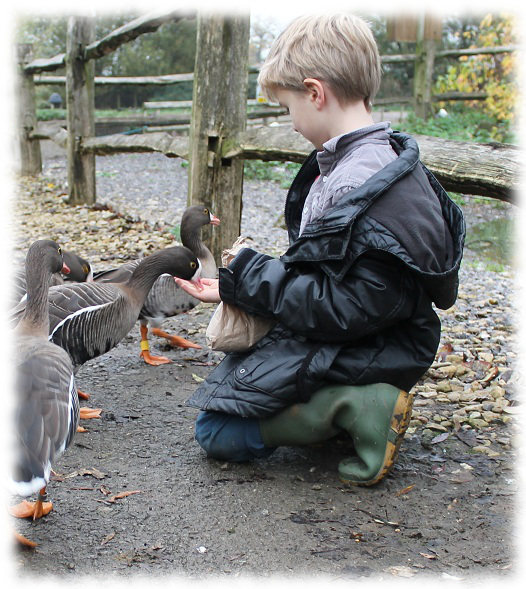 There are plenty of other birds ready to join in.
AJ has a particular soft spot for the Hawaiian geese. Spending time with these good-natured birds never fails to make her smile.
It's impossible to measure how much the children gain from days like this, but I know that their understanding and love of other species grows.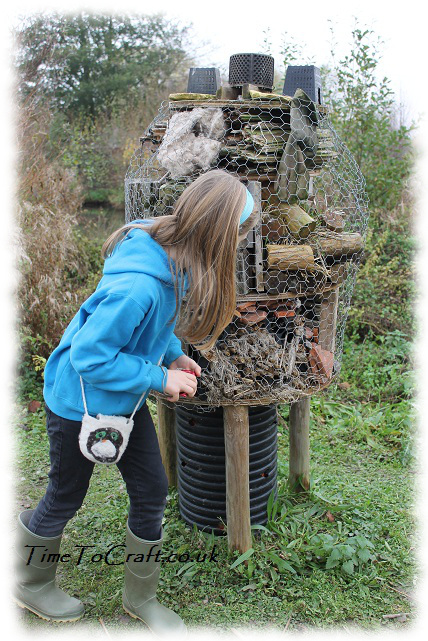 It's not all about feeding. There are plenty of places to learn about conservation of endangered birds, mammals and bugs. I'm impressed by the bug houses dotted around the place. Inspiring to see all the recycled materials being used.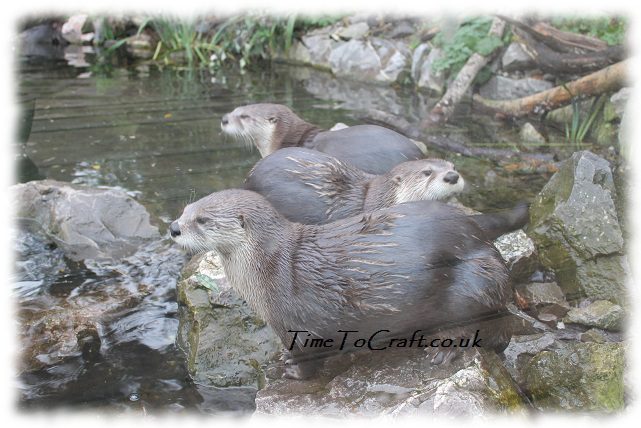 The river otters put on a wonderful display. So thrilling to watch them glide and roll in the water, closely observing us as much as we were watching them.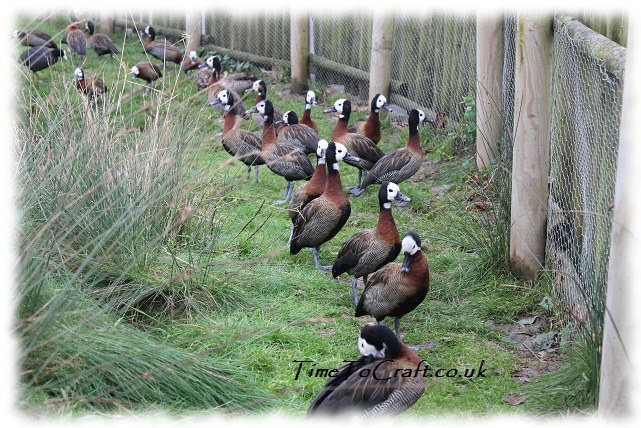 Our knowledge grows as we discover Whistling ducks really live up to their name.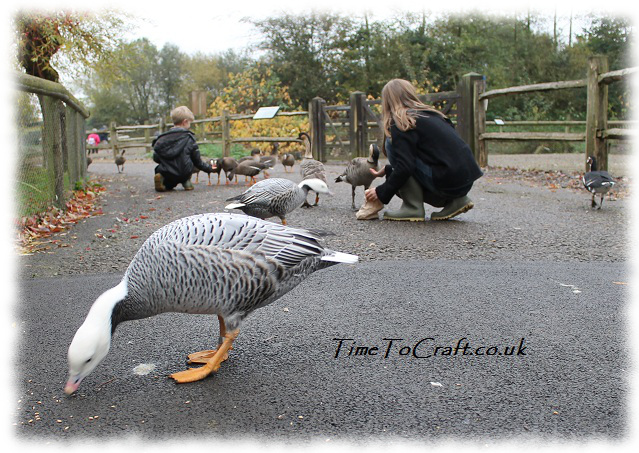 Everywhere we go there are still plenty more birds queueing up to be fed. Still three willing children to hold out their hands filled with corn.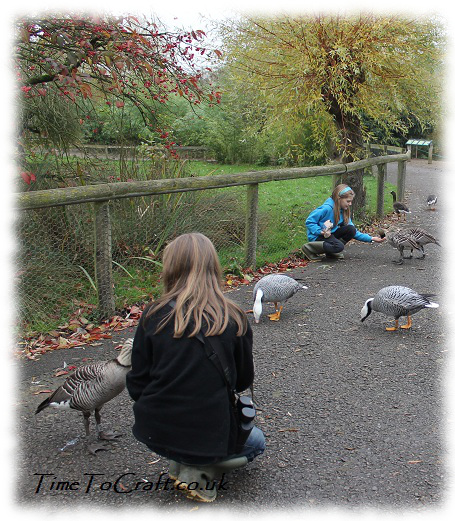 It takes team work.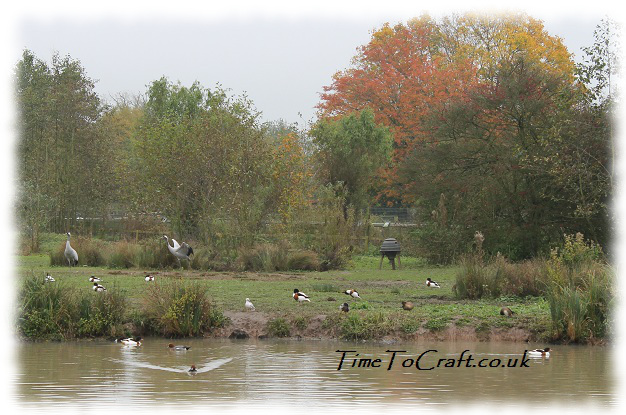 Always wonderful to see the cranes. It is a thrill when we spot the cranes on the Somerset Levels and have seen them flying over the house, but at Slimbridge it is easier to study them.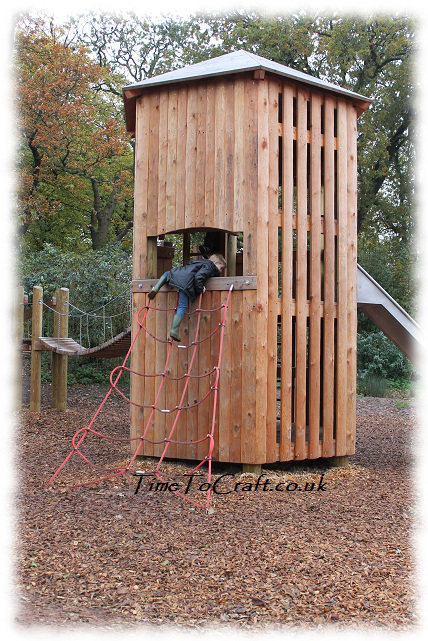 After all that feeding, time spent in the play area was well received. Never ceases to amaze me how long they can play. They opted to play rather than spend time in the hides. Next time. There is also a welly park, where they can splash in streams and a bridge to play Pooh sticks.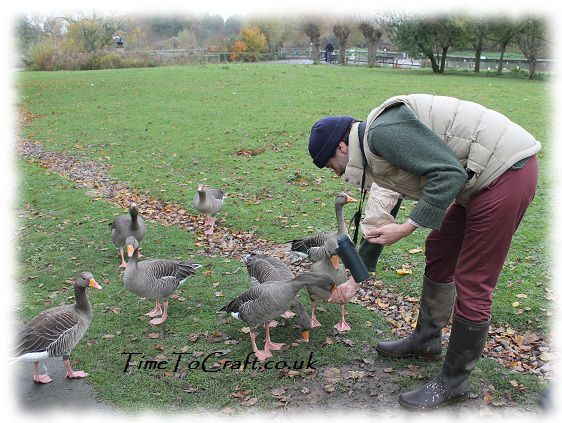 And just to prove that it's not all about the children, feeding the geese is a good way for anyone, of any age, to spend some time outside.
It's Friday. That can only mean its time to join in with all the hardy #CountryKids. An inspirational linky hosted by the hard-working Fiona over at Coombe Mill. Hop over and have a look.