I'm sure that on most people's travels, there is a place they often pass by, but never stop. A place that is remarkable, but nowhere in particular. As soon as you round the corner, you know where you are, but you don't stop.
We all have places like that. We do.
Last weekend, we stopped. We got out. We explored. It turns out it is a rather special place.
We intended to follow the river, but instead turned right along a lane. One we had not noticed before. It may have been the man we spotted, striding down there, that drew our attention.
By the time we were on the lane, the tall man had gone and, in front of us, lolloping along, without a care in the world, was a long-legged hare. So we followed. He gently zig-zagged down the lane ahead of us for some time. We had time to study him.
Then, he turned left into a field. Zig-zagging around the field, still seemingly unaware of us. (If only I'd taken my telephoto lens.) Sometimes, just on the other side of the ditch to us. The children were thrilled.
We carried on along the lane, spotting more hares in the other fields. Talking about all the legends we knew about hares.
There was an air as if we had disturbed a hare get-together. We needed to move on.
We headed on towards another spot in the landscape that we often noticed, but never known how to  reach. The hill in the distance.
Walking through a field of young cattle.
Until we reached the hill.
Once the hill was conquered, we headed back.
I can't help thinking, once more, how beautiful the Somerset Levels are, especially at this time of year.
It was worth stopping. You never know what you will spot. Nature cannot be guaranteed to turn up on schedule. We'll be back, but I'd bet my bottom dollar, we'll never see the hares there again. Not that it will stop us from trying.
Here I am, at the end week of May. It's been a good month on the whole. I've woken up each day with a smile.
Not that its been all plain sailing. My husband is off at one of those family events today, where they either say "Haven't you grown" or "It's a shame we don't meet up on happy occasions too."
I've made good progress in the garden. Most seedlings are in the right place. I'm waging war on the weeds. The jury's still out on which of us is winning, but I'm hopeful. The garden is showing lots of promise, which just makes me smile.
We try to attract the wildlife. Gradually more and more native trees are being planted and wild areas are becoming more diverse. It is working.
We have a colony of about 80 pipistrelle bats that each May/June use our roof space as a maternity roost. It really is quite a sight. Each morning, I wake to their return. At the moment it is about 4:30am. Lots of social chit-chat. Sometimes I drag myself outside to watch them. Fortunately, I'm the only one who they wake up.
This morning, I watched a group of birds dive bombing a weasel who was raiding a nest of mice under our garden path. It never ceases to amaze me how all the creatures band together to see a predator off. To no avail this time. He/She made several visits. Each time successful. There are no supermarkets in the wild.
Out of my son's bedroom window, he can watch the sparrows making their nests in our neighbour's roof. There is one above my son's bedroom too. They're very noisy especially at dusk, when he goes to bed. At first, it annoyed him. Then I suggested that he thought of the noise as their version of a lullaby. It worked. He learnt to fall asleep listening to their chirps.
In return he's been helping the sparrows by putting the dogs' fur in the fig tree, after we brush them. I've given him my left over fleece from felting. The birds reward him, by collecting it every morning and taking it up to the roofs. I can't think of a more wonderful way to connect with nature. (Although I can't help thinking it's a very inefficient way to insulate our roof!) Still, it does bring a smile.
There have also been more encounters with nature, which have been truly magical. I'll share more photos of this one soon.
My new recycled potting shed, makes me smile every time I look out into the garden. I love how the hawthorn behind it, seems to have accepted it and started to frame the shed. The May blossom is a perfect contrast to the blue and green.
May has been a good month to kickstart my summer sewing. I love all the summery prints. I found the perfect buttons for my daughter's new top with its retro print.
Next fabric is drying on the line, as I write. I like to preshrink it before I start cutting out. It's been a good month for drying washing on the line, in general, which always gives me that happy feeling.
So much to be grateful for. I'll be sorry to see May go, with all its promise and vibrant green growth. I hope June brings just as much to smile at. A good word for the month, let alone week.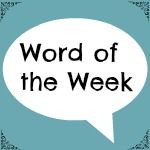 There is something about this time of year that I feel the need to fill every hour of the weekend. If I'm not cutting out fabric, I'm flying through my list of seeds to get in the ground before it's too late. I think it's the increase of energy due to the longer days and the gentle warmth.
Last weekend was no different. The rest of the family were similarly occupied. My husband was putting finishing touches to my new potting shed. There were also parties to attend. Not by me, which was probably a good job.
By Sunday afternoon, we all needed to go for a walk. We headed down to Grey Lake nature reserve down on the Somerset Levels. It is an old favourite. The children love to run through the willow snake. This year, it was more difficult for some of them. Not so easy as you grow taller.
We spotted all sorts of birds. There were reed buntings, herons, chaffinches, a family of coots and a marsh harrier, being mobbed my the crows. Also spotted a dragonfly among the damsel flies. We even heard our first bittern of the year. They boom over the Levels.
The only downside to going to Grey Lake is that we can't take the dogs. Maybe this weekend we can choose somewhere that dogs can go too.