So often when we go exploring, as a family, I'll be the one at the back. Left pointing a camera or reading an information board. That's me. Sometimes one of the children will walk with me, but often my photos will show my family in the far distance. Just the back of them.
Sometimes, I'll catch them on film misbehaving having fun. I don't mind. Especially when we are visiting standing stones. I love seeing them chasing around among the stones. While I'm left to enjoy them. Something rather magical about having a stone all to yourself, even for a brief moment. For a stone hugger like me, it is bliss.
This weekend, we went to Avebury. It is one of my favourite places. I love walking around the stones. I don't think I could ever grow bored of looking at them. The patterns and shapes. Often a dramatic sky behind. I feel hugely fortunate that, at various times, I've lived a stones throw from different standing stone sites: Avebury and Stonehenge included. The luxury of visiting whenever I could and seeing them through the seasons.
I now live a bit further away from Avebury, but still love visiting. This weekend we packed everyone in the car and headed back to Avebury. The first time I visited Avebury, I was the age of my eldest daughter. In those days Avebury Manor was privately owned. Beyond the "Private" signs, the manor always looked intriguing. Smart cars parked up in the drive, suggesting a glamorous lifestyle that I could only imagine. It would have been wonderful just to peek in.
The house was bought by the National Trust in 1991. Rented out, restored and opened in the years that followed. Then last year, the manor house was reopened again with a twist. This time people are encouraged to sit on the seats, pick up the kitchenalia and even add a few stitches to a modern sampler. Basically make yourself at home. If you remove shoes, you can even climb into the four poster beds.
As we left the manor, my 9 year old commented how nice it was to be able to touch things in the house. Too true. Unlike any of the other stately homes we've visited. Not only could I peek in through the windows of the Manor, after all these years, but I could actually have a fleeting taste of living there.
The Manor may be an amazing experience, but it will always be the stones that draw me back. Standing alone, for 5500 years.
Oh yes, I should just add that I did wear my new handknitted, odd sock walking socks to walk around the stones, and I can vouch that they were excellent to walk in. In fact my husband has suggested that we should have a drawer of odd handknitted socks. It would save time by eliminating the need to match them.
Now that's a thought.
---
The children have been on half term this week. When they were little, I used to theme half terms. Packing it with science experiments or history projects. Spending longer on subjects that they didn't have enough time to do at school, but interested them. They still talk about eating the glow in the dark jelly and my explanation of castle erosion with the assistance of cookies.
It was all worth it.
Now they are older and their ages mean that they're split between schools. Somehow this makes it harder to find a subject that fits all. So this week, they've done their own thing. Reading, making, researching, cooking and being creative with Minecraft.
We've kept it slow. No routine. I think we all needed it. They've followed topics that interest them.  I've said "Yes" as much as I can. Keeping boundaries when I need to. Leaving room for them to grow.
We're nearing the end of the week. I've noticed how well they all get on, now that the dust of school has mostly blown away. The 5 year age span seems less. They never seem to be bored. Finding their own solutions to the alternative of doing nothing.
They would quite happily carry on to next week, given half a chance, but that's not happening. School on Monday for them all. I have a feeling that they will be better placed to start the new week, than they would admit. Rested and able to find their centre again.
Breathe.
So my word of the week has to be centred.
P.S. Middle daughter (12) and the Boy (9) made the origami dragons. So proficient now, that if you ask the 12 year old, she'll conjuror up a dragon before your eyes. Not bad!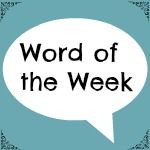 ---
Photos
There have been cases when people lifted my photos and words, and used them without credit to me or asking permission first. Using them for their own commercial gain. I have now added a level of security to deter people from doing this. Apologies to people who do play nicely. If you would like to use any of my photos, please contact me.
Copyright notice:
All my words and photos are copyrighted to me. They cannot be used for commercial benefit by anyone else. If you would like to use any of them, then please ask me first and don't just take. Written permission only. Don't pass my words, photos or ideas off as your own. It's not nice.