What a week. I know it's not over yet, but it already feels like a long one.
First up, the electricity people are finally moving the lines from our garden. It's been a bit of a wait.
Started a year or two ago, when the line came down in our neighbour's garden. When I say it came down, I mean an unplanned falling down. We lost electricity for the evening, but far, far worse, my girls were only one pole away from the lines landing on their heads. The whole idea still makes me shudder. You have never seen two girls run so fast into the house.
At that point, there was no amount of money anyone could offer me to keep those lines over our garden.
By the end of this week they should be gone.
Next up, we've been without the cooker for a week now. My marathon bake has long since run out and I've been cooking on two electric camping rings. Fine in the summer, but harder when I'm trying to keep everything warm and serve it all up at the same time, in the autumn.
Perish the thought that someone is running late and needs their meal kept warm.
Been rolling up my sleeves and getting organized. The secret is planning and preparing. Isn't it always?
It's been colder in the evenings too and without the Aga, it's been darn chilly. I've had to tell the children to put on another jumper or help me with the chores. I'll leave it to you to guess which one they opted for.
Today the cooker is back in action. Not a moment to soon as we lose the electricity today for the line moving.
There have been decisions made this week. The children are making decisions whether they want to commit to new projects.
I have been to-ing and fro-ing about standing down from a committee. Finally I know what to do. My focus is elsewhere, so I need to move on.
I just didn't want to say I was too busy to do it anymore. Everyone is too busy. That is a terrible reason. The truth is I have other projects I want to concentrate on. I missed out doing them last year.
Also on the table this week. I've cut out a new autumn dress for me. Hopefully should have it finished this weekend. No sewing machine today, due to electricity being off, so might tack it together and check the fit instead.
So there you are. Busy / not busy.
Autumn Equinox has passed and the season is changing. The rhythm of our lives subtly changes too. Falling into line. By stealth, stealing our evenings and refocusing our activities.
I still sit out on our swinging bench each evening, after shutting the hens away, but not so long. Even the dogs head back to the kitchen, rather than settling on the damp grass. Who can blame them?
This week I started to collect the apple windfalls. It will be a couple more weeks for the main crop, but I cannot resist taking the odd eating apple straight from the tree. Slightly sharp, but full of flavour.
It won't be long before the family expect homemade apple pies, readily available in the fridge again. It is autumn after all.
The tomatoes are cropping. Tigerellas. More ripen every day. My evenings are spent processing and putting away yummy meals for the colder months.
I do love all the red garden goodies at this time of year.
The garden visitors are changing too. The swifts are starting to group before they head back to Africa. The garden warblers are no longer visiting our fennel. They must have set out on the journey already.
The bats have moved on to their autumn roost in the woods. I miss their evening flight. It does mean we can repair that part of the roof. They will be back to their maternity roost in our attic, come spring, so the builders have strict instructions not to seal it up.
The children are settled back into the rhythm of school. After school clubs are reinstated. They each have two music lessons and should have one sport but we are still to agree on a sporty activity for the two older ones. We'll get there.
I'm starting to tutor in maths this autumn. An exciting change. Setting it up and adding it into the rhythm of our week.
And finally, I am back to knitting. Challenging myself to finish so many centimetres per evening. I want to be ready for Christmas this year. Hopefully, homemade goodies to gift.
I revel in the rhythm of the year. No point in booking out a week to sow or harvest, on a wall planner. Just the vague outlines of spring or autumn. Nor time marked out to turn the harvest into preserves. When the time is right, it is right.
The rhythm has changed and brings exciting times with it. I'll miss the summer, but I can enjoy the memories. Even if it's only via photos or completing a few crafting projects.
(work in progress – needlefelting project)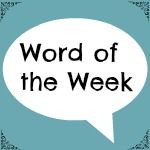 Children need adventures. Otherwise they will have no tales to tell. There will be evenings, sitting around the table, or at the fireside, where stories will be exchanged. Friendships will be made.
What stories will they share?
There is a storyteller in us all. Some are natural. Others refine the art by listening to others delivering their stories. With each tale heard, the fledgling storyteller picks up not only the story and its message, but how to spin a yarn. How to keep their audience wrapped and hanging on their every word. Without the aid of a book.
Real stories. Fun stories. Tall, amazing stories.
As a parent, there is little more wonderful than a child requesting to hear the same story again. "Tell us the story about how you bought a horse from the king of the gypsies." "How about the time you looked into the mouth of a volcano."  *
But they need stories of their own to tell. They need adventures.
Recently we stayed in a cottage, right on a beach. It was in the small coastal village of Dunure, Scotland. A dream of a beach. The beach is covered with jaspers, quartz, sea glass and more. There is a ruined castle with a ghastly story. A view over the water to the Isle of Arran.
The first night, my youngest was uncertain about sleeping. He couldn't settle. The excitement of being on holiday and the unfamiliarity of his room.
I sat on his bed, opened the curtains and showed him the sea serpent outside his bedroom window (photo above – can you see him?).
I explained that the serpent was called Cedric, the events that brought him to Dunure, and that he liked this beach. He chose to guard it and was exceptionally good at keeping this small part of the world peaceful. He was well known for it. There was nothing to worry about. In his sleepy state, the story was just enough to tip the balance and my son drifted off to sleep.
The next morning, all three children went out to explore. In truth, they took every opportunity over the week, to be out on the beach. There were plenty of rock pools to investigate. So long as they didn't go alone, they were free to explore whenever they liked. No need to wait for a parent.
They spotted how sea anenomes open in the water, like flowers, but looked like glistening jelly blobs once the tide has gone out. How they gently grabbed a finger when you touched them.
They found hermit crabs. Watched their antics as the crabs sensed the tide coming in. One crab chasing the others. The drama captivated the three children, until the sea started to lap on to one of their feet.
All three children connected with their inner rock hounds. Heads down along the shoreline, bending at every interesting stone, as if performing a beach dance to music we couldn't quite catch.
I wish I could have told them more about each pebble they brought me. We visited the Gem Rock museum, in Creetown, and filled in a bit more of our knowledge.
All the time, Cedric guarded the beach while they were exploring. A sleeping, benevolent giant. Who encouraged children, in the know, to ride upon his head.
Hopefully, the holiday will provide them with stories to tell. Mountains climbed. Castles explored. Ancient stones discovered. Sea serpents befriended.
They had room to grow.
We all did. I picked up so many pebbles and pieces of sea glass. I'm busy crafting them into projects.
I'm experimenting with silver wire wrapping. It's just the beginning. I can see I need to improve my technique. Presenting each piece, just so. Telling it's story.
I'd love to find a silversmith course. Hard to justify at the moment, so I'll keep on working with the wire and improving the way I do it.
So, back to the point. Do you sit and tell stories to your children, without a book? Do you encourage them to tell their stories too? I think it is such a wonderful way to spend time together.
If nothing else, it is a good excuse for another adventure.
*All true stories. In case you are wondering.