Cadging a lift to the palace.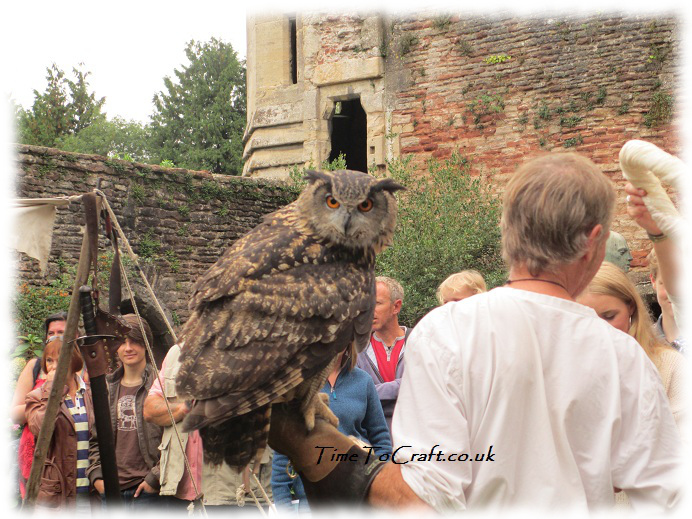 With school in full swing and routines becoming established, weekends have become precious time again. I still like to make sure that the children have something fun to do at the weekends, so that they don't vegetate. Preferably with an outside theme. Last Sunday, was no exception. I was already committed to acting as taxi driver to youngest (plus some time sewing a new project, which I can't wait to show you), but it did leave my husband and the girls free to explore.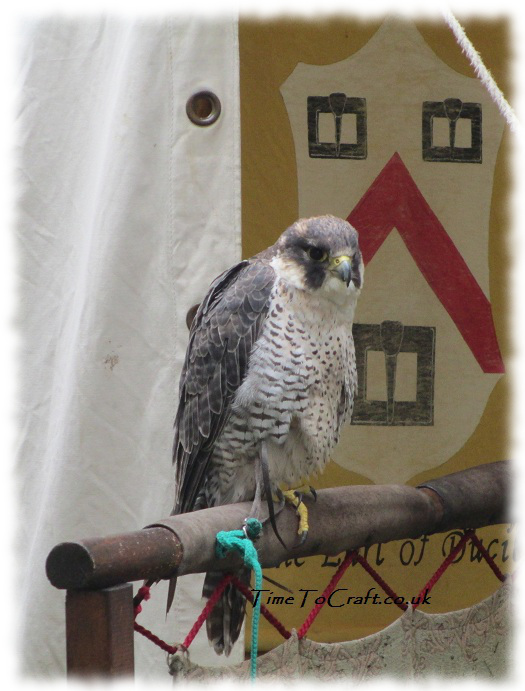 They took the hound and headed down to the Bishop's Palace in Wells. This is an 800 year old medieval palace set in 14 acres of a beautiful garden with a moat. In the middle of Wells. On Sunday, they were holding a bird of prey display in the gardens.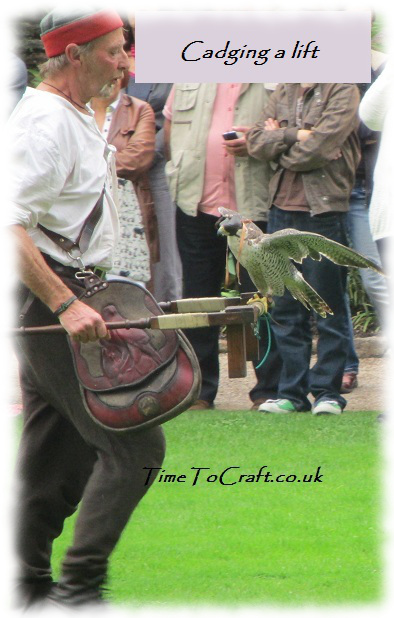 Both girls loved the display. They came home bursting with all the new terms that they had learnt, such as cadging a lift. The frame is called a cadge and was used to carry the birds. They giggled over King Henry VIII being too big to fit in the frame to carry the birds (see the above photo). They now know where the expression to be hoodwinked comes from – covering the bird's eyes to calm it down and presumably removing the kill from it.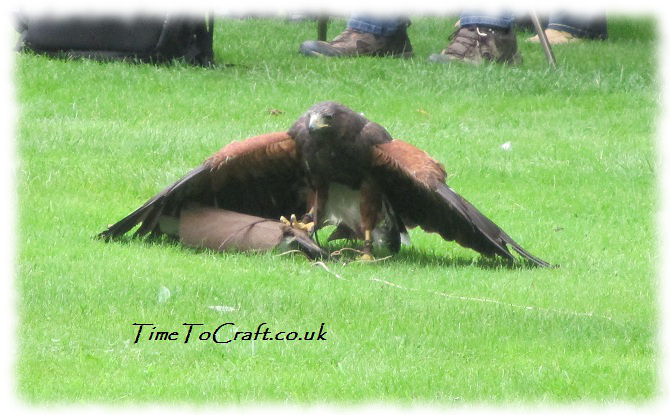 Also mantle comes from the bird covering its kill with its wings and gives us the word mantlepiece.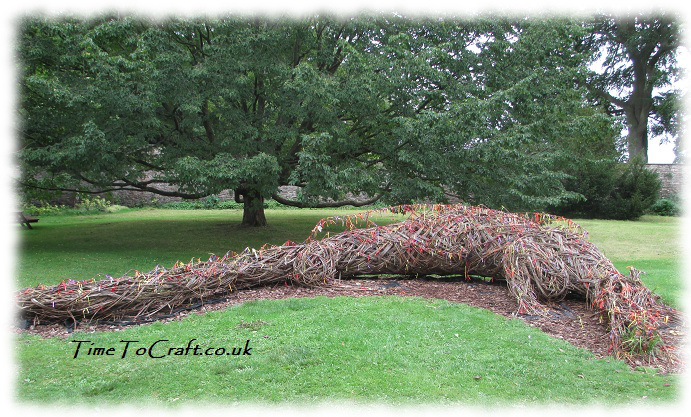 After the display, they went for a walk around the gardens. The willow dragon took their fancy judging by the number of photos they took of it. By the time they came home, all four of them were tired. I suspect they hadn't realised how much walking they really did. A sure sign of an interesting place.
Next time , we'll all go. It feels strange to be leaving almost a comment at the end of my own blog post, but I really would like to visit the palace and the gardens. It sounds a good day out. The birds of prey were only there for the day, but the palace does have a good list of different events. Including willow weaving which is still on my list.
Thank you to AJ, my 11 year old, for taking the photos and telling me all about it.
Joining in with all the other wonderful #CountryKids linky . I'm looking forward to seeing what everyone else is up to.