Decluttering my inspirations
Every now and again I toy with decluttering. A room will be targetted and I am ruthless for about half an hour, which is as long as I can stay resolute. Any longer and I lose momentum. If I stick with half an hour, then anything surplus-to-requirement goes. Otherwise three steps forward turns into two steps back.
One decluttering rule I do adhere to is that if I buy new clothes or shoes then something has to be recycled. One pair of shoes in, one pair of shoes out. Easy.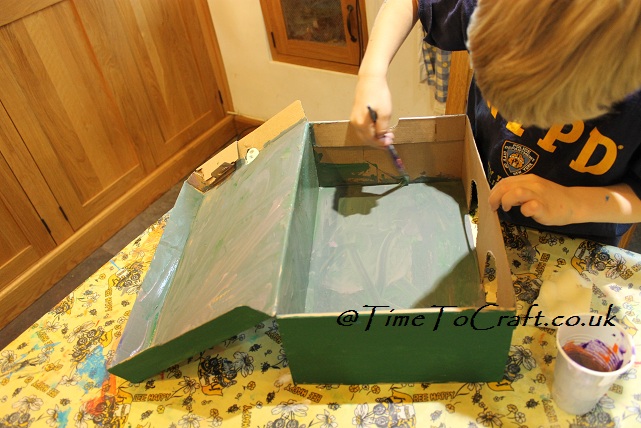 One area that is harder to clear down is my craft supplies cupboard, (includes some recycled things from the decluttering, if I'm honest). I'm always looking for practical ideas to use what I already have squirreled away. I have finally taken the plunge and joined Pinterest.
My boards are filling up with inspiration. Before, I'd probably not have found the idea, or bookmarked it in my browser, which is like a black hole. Never to see the light of day again. Now I can organize and do.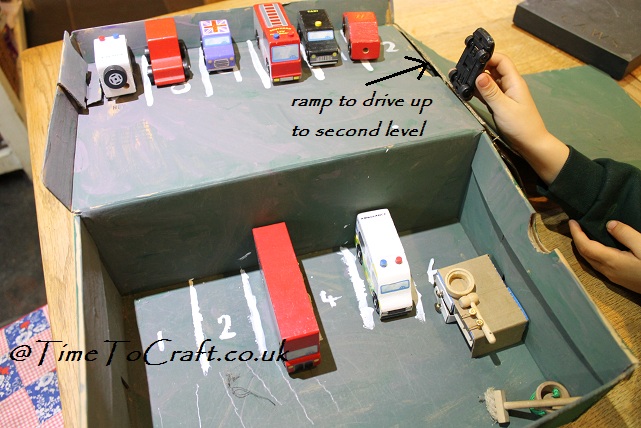 My pins are modest in number at the moment. It did strike me that I've just shifted the problem and added another area that will need decluttering eventually. How will I find the idea among a sea of pins? Or should that be a needle in a haystack?
Sorting them into individual boards help, but I am in danger of being distracted by other interesting projects. I know me. So I need to be ruthless. For me, it is no good collecting ideas without actioning them. I need to do and delete (or at least move the pin to a board called "Done and Dusted").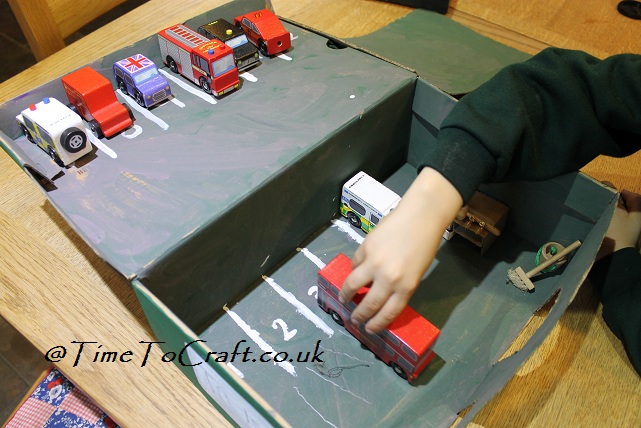 First project was the inspirational Lilla's shoe box garage. TF loved this craft project. He is so thorough when he paints. We made a little work bench with drawers for car maintenance tools to be kept in.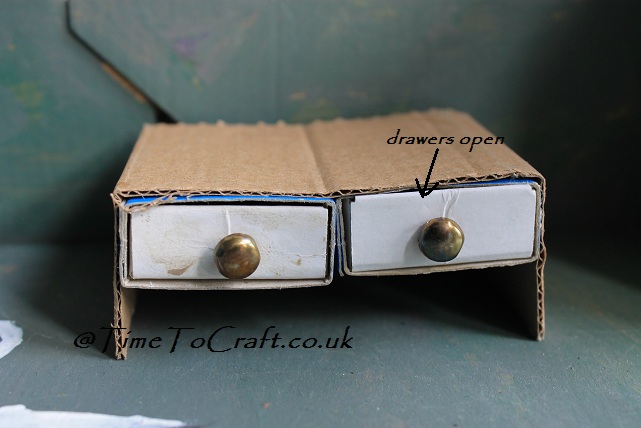 Once dry, he played with it for hours. His sisters joined in too. Monday is Show and Tell at school. He took his garage in, minus the ramp as he was afraid it might not survive so many children playing with it. The teacher tells me that it was a huge hit with the other children. She was quite happy for him to leave it in school, if he wanted. Wouldn't it be wonderful if it inspired other children to make one at home. Would that earn multiple points for the one pin?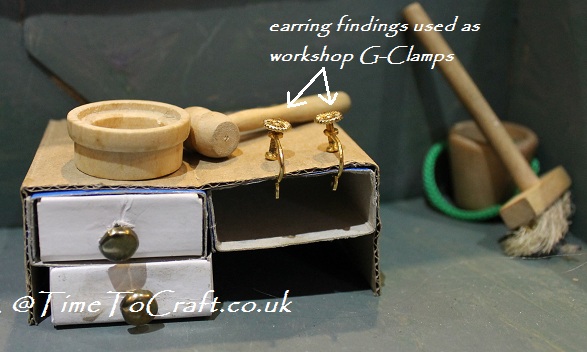 Just goes to show, yet again, that cardboard boxes are one of the best playthings that a child can receive. They are still playing with the pirate's treasure chest that we made together. Time spent making with my children is never, ever wasted time. Thanks Lilla.
My "Done and Dusted" board has its first pin!