Not quite a beach holiday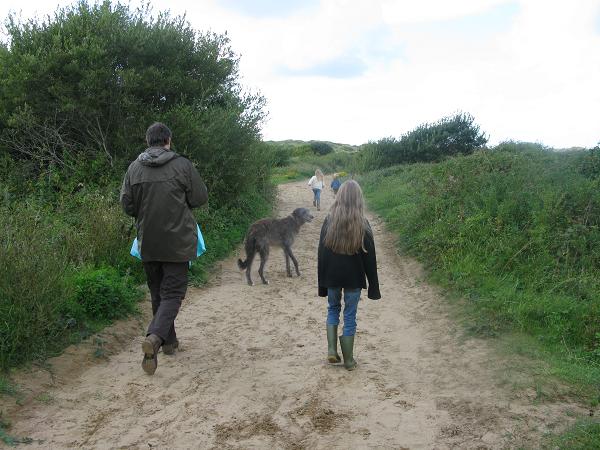 My photos do not do this next walk justice, so I'm going to rely on words to describe it. I had to snatch photos, as cameras and wind whipping up sand, is not a good mixture. Nor is it easy to capture the feel of the place.
While staying on Exmoor, we visited Braunton Burrows, which is near Barnstable. We discovered it, by accident, last year and the children have been talking about it ever since. From the car park, we walked across moor land fields with sandy paths.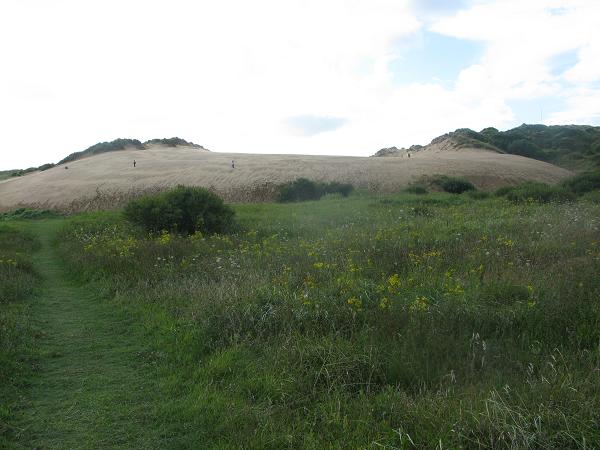 Suddenly a great sand dune looms out of the edge of the moor. As if from no where. Just like a massive giant has emptied a humongous bucket of dry sand and it has split out on to the moor. Or a tidal wave of sand. It makes for a dramatic scene.  It is one of the largest sand dunes in the UK. The dunes are over 3 miles long by 1 mile wide, and are classed as a site of special scientific interest. We could have spent all day searching out different rare plants and insects. The number of different varieties are staggering, but the big draw for the children are the dunes. Some tower up to 30 metres tall.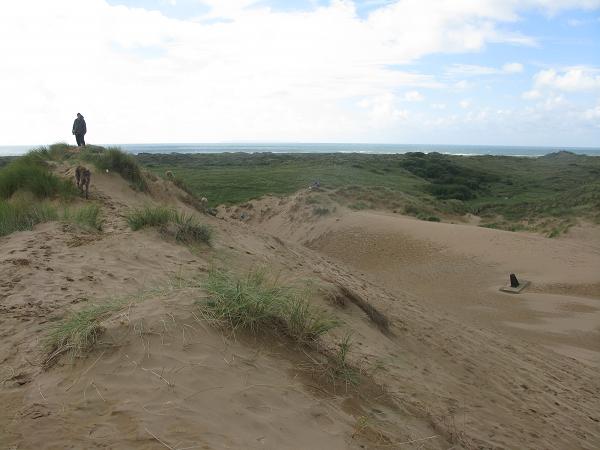 The children love sliding down and scrambling up the sides again. While we fight the gradient and being sand blasted, Gwinny, the dog, effortlessly flies up from one peak to the next. Catching up with each family member.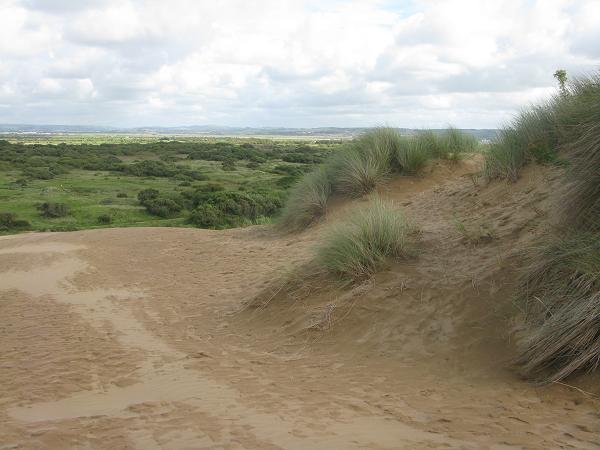 The photos cannot really show the sheer size and how impressive the place is to stand in. I can imagine movies being filmed here, so long as they could cope with the sand blowing. We walked further this time, but still did not make it as far as the sea. I wish we had spent longer looking at the plants and butterflies. There are meant to be 33 different types of butterflies that call the dunes home.  Maybe next time. AJ tells me that she is bringing goggles.
The children and dog slept well that night. I'm still finding sand. Mainly in trouser pockets, from when they slid down the dunes.
Two more places to show. Less sand and more mud. Much more!