Now for some mud and a scone recipe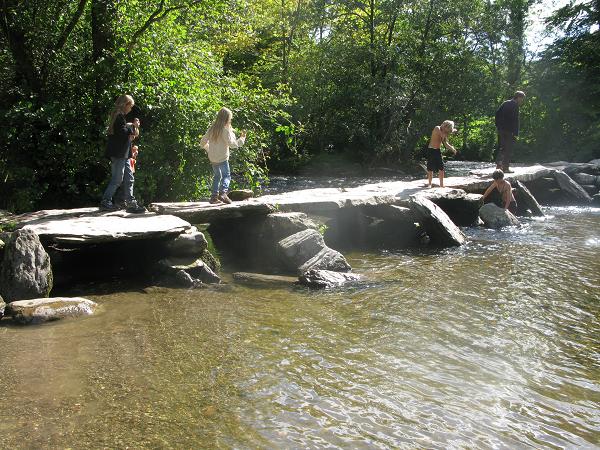 First time we have taken the children to Tarr Steps in the middle of Exmoor. There is a clapper bridge that spans the River Barle, which is either prehistoric or medieval. There is a wonderful legend about the Devil building it and not allowing anyone to cross the bridge, until the local parson talked him round. The story goes that the Devil agreed to let man and creature pass over it but retained sun bathing rights. We had the sun, but as you may see the girls are wearing jumpers, as it was too cold to sunbathe.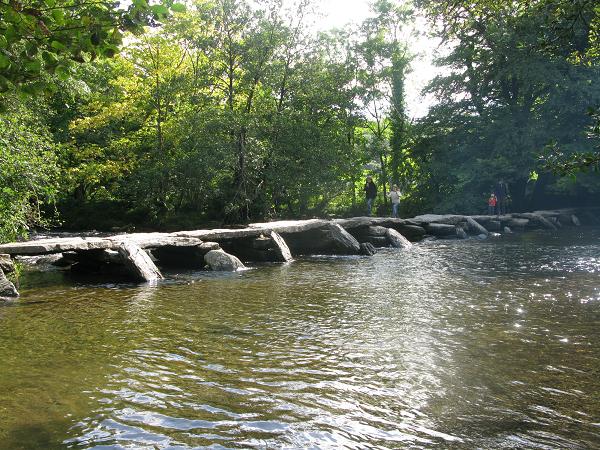 As a challenge, I gave them all ice creams and made them walk the steps. Some bigger gaps caused concern for TF, which I suspect was due to anxiety over losing his ice cream down them, more than anything. To the side of the steps is a ford, which we always drive through. It is like driving over big cobbles. The water came up to the bottom of our doors, so only attempted by 4x4s.
We set off, along the River Barle, for a circular 5 mile walk. Tarr Steps is a very popular location for people to splash in the river and have barbeques on the banks. The further you walk along the river, the less people you encounter. The river part is muddy and can be a bit of a scramble. We spotted a dipper, bobbing beside the river. Just a fleeting moment, before it flew away.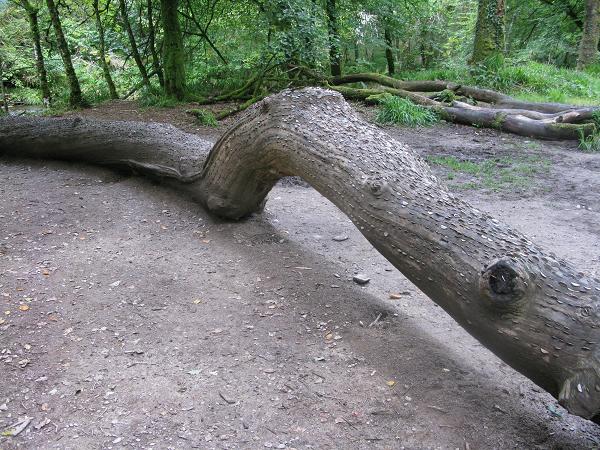 Also an area with a number of fallen trees, where coins had been hammered into the wood.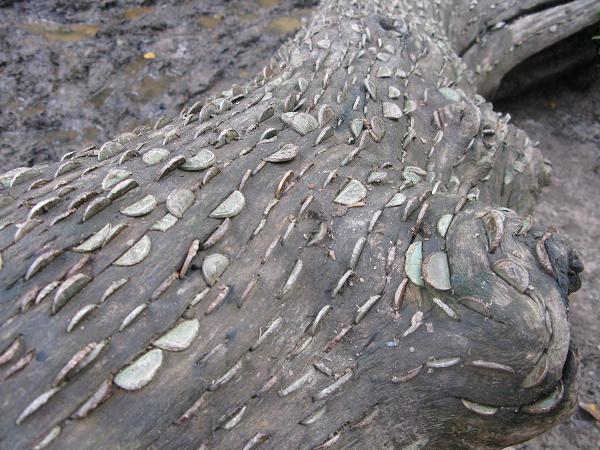 All sorts of coins. Each one hammered in and the person made a wish. SO many wishes. I hope many came true. I loved the way they were bent over with the hammering. Almost like they had melted.
The next section of the walk, I have no photos, although it was beautiful. Ensuring all the children stayed upright, and relatively unmuddy, was more pressing, but the river flowing passed the trees was wonderful to see. Then it was up a steep hill and across the moor.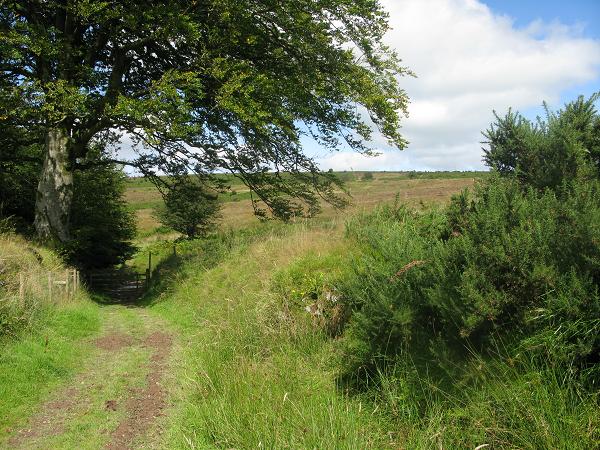 The browny-purple on the moors is the heather. Everywhere we looked was purple, on the moors. The yellow gorse was splattered in between, but the heather was just stunning. We saw several bee hives out on the moor, making the most of the heather pollen.
After this point it was pretty much down hill, back to the river and the steps. We stopped at the Tarr Farm Hotel, which is right by the Tarr Steps, for cream teas. I have never seen such big scones in all my life. As we had missed lunch, scones were perfect. Alas, I was too busy scoffing my plate full, to remember to take photos. As a penalty, I have replicated the scones.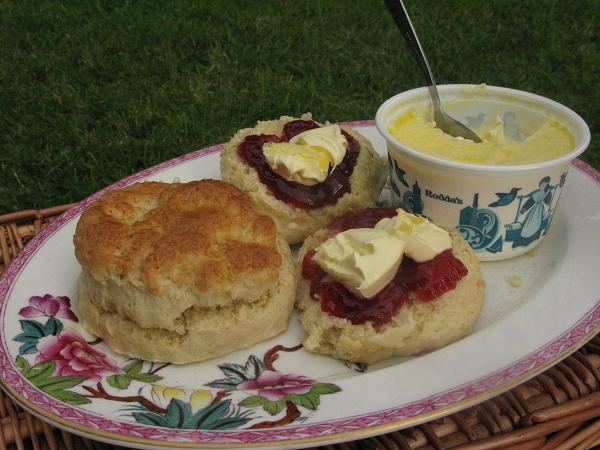 Recipe: How I made enormous scones (suitable for walkers)
1 lb (450g) of self raising flour (or all purpose flour with 4 teaspoons of baking powder)
2tsp baking powder
2oz (50g) caster sugar
2 oz (50g) butter
pinch of salt
2 eggs
about a 1/4 of a pint (150ml) milk
Method
1. Use your fingertips to rub flour, bp, butter and salt together, in a bowl. (Or mix it with the paddle attachment in your food mixer). Should be no butter lumps left by the end.
2. Stir in the sugar and the eggs.
3. Mix in enough milk to make the dough into a firm ball without it being too sticky or too dry.
4. Put dough on a well floured surface. Pat gently flat with your hands, so that it is about 1.5 inches or 4 cms thick. (DO NOT use a rolling pin, unless flatter, crispier scones are desired)
5. Use a 3 inch (7.5cm) cookie cutter and cut out the scones. Place each scone on a tray with baking paper on it. Space them out as the scones will expand.
6. Brush beaten egg on to the top of each scone.
7. For a 2 oven Aga, hang the tray from the third runner from the top for 15 mins (no cold shelf required.)
For other ovens, 220 c, 425 F or gas mark 7 . Check after 10 minutes.
The scones should be firm on top and golden brown. They will be pulled in slightly around the softer middle with almost a crack to show where they need to be split.
8. Cool on a wire tray.
Best eaten after a long walk, with a cup of tea.
I serve my scones by splitting them in half and adding a generous spoonful of strawberry jam (recipe here), with a spoonful (no knives) of Cornish clotted cream on top. I know some people do it the other way round. Then again some people say scones (rhymes with bones) and some say scones ( with "on" in the middle). Each to their own, as long as the scones are enjoyed.
The children kindly tested this batch of scones out. They said that they were slightly smaller than the ones we had at Tarr Steps, but they tasted better. ( I love my children!)
Is this a display of true love for her young mistress?
Maybe it is coincident that she is eyeing up the scone.
Who am I kidding!?!
(She is a dog that seriously loves my cooking!)