Yarn Along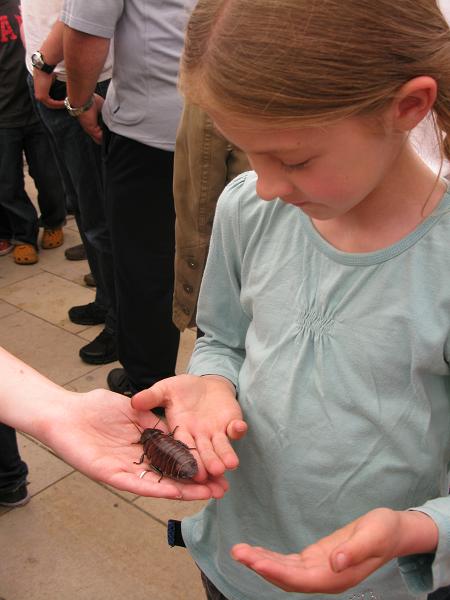 I made time to finish Wind in the Door
, this week. I have been reading it in the car while I wait to pick up after music lessons or end of school. Made the story a bit disjointed, which is probably why the story took a couple of days to sink in. Once I got it, I couldn't help reaching for my copy of Gerard Manley Hopkins Poems and Prose
, which I've not touched since I studied at A Level. Too many moons ago.
It reminded me about how Hopkins sees God in all of nature. I always loved this idea. Not wishing to make this a poetry appreciation post, but taking this to a different level, and maybe not the theme that Hopkins would expect the reader to focus on, by default it joins everything together.  Following the same theme of A Wind at the Door. When joined then, if one fails, then all will fall.
It is strange to look at the pages of my Hopkins book. My 18 year old self has left writing in the margins that I don't even remember writing. I am loving re-reading Hopkin's poems as a grown-up. My views have altered over the years, but I still like it, which kind of surprised me. I can only imagine that my jottings were the result of class discussion and not inspirational insights.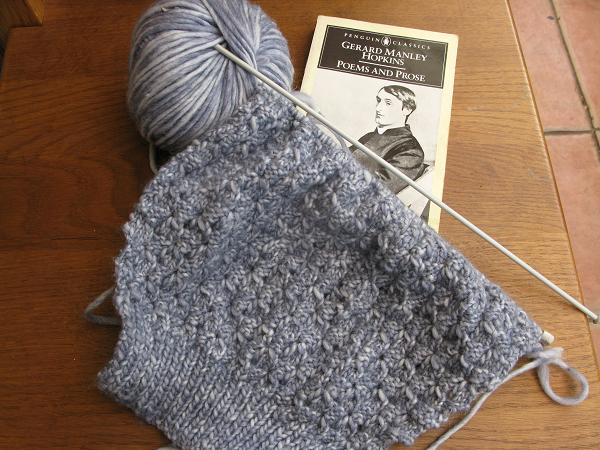 Knitting wise, I am still ploughing up the sleeve of my castle jumper. I had a sewing respite over the weekend, but I am back to the jumper now.
The photo at the top seemed to fit with this post's evolving theme, so I decided to include it. We celebrated Father's day by heading down to the Bristol harbourside for the Festival of Nature. Lots of info and things to see. AJ held a hissing cockroach. Found out more about the little bee that was sharing our Ashy mining bee nesting holes, this year. Not the best news for the Ashy mining bees, but still fascinating. We will find out more next year. We are very fond of our little grey bees.
One last thing to include. Wool related, so I'll squeeze it in on this post. Look what came through the post today.
Bags and bags of merino wool roving. Most of this is destined for a felting project that I am doing with my sewing group. Really should start thinking of the group as a crafting group. One bag, however, is all for me. I'm going to spin it up and knit something fantastic. Time will tell if it is truly fantastic, but at the moment my imagination is running riot.
For more book and knitting/crochet inspiration, head over to Ginny's.
18 Responses to Yarn Along
There have been cases when people lifted my photos and words, and used them without credit to me or asking permission first. Using them for their own commercial gain. I have now added a level of security to deter people from doing this. Apologies to people who do play nicely. If you would like to use any of my photos, please contact me.
All my words and photos are copyrighted to me. They cannot be used for commercial benefit by anyone else. If you would like to use any of them, then please ask me first and don't just take. Written permission only. Don't pass my words, photos or ideas off as your own. It's not nice.
Cookie Policy
Our web pages do not use cookies however this website uses Google Analytics, a web analytics service provided by Google, Inc. Google Analytics uses cookies to help us analyse how people use our site. The use of cookies by Google Analytics is subject to change.