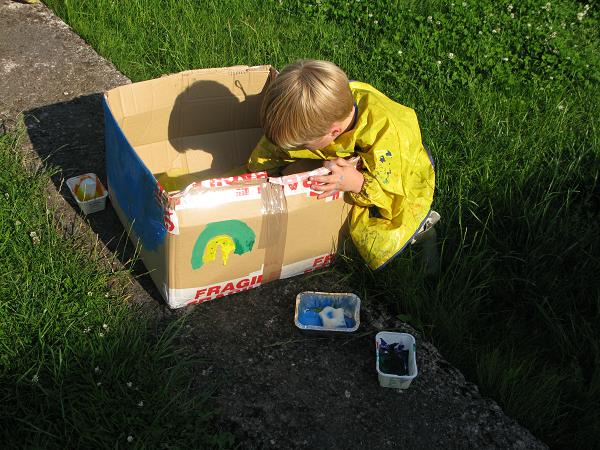 Just pondering. If I gave my very new 4 year old, a big cardboard box for his birthday, would he actually want anything more? Maybe some paint.  He loved his gifts, but ended the day with the box that I had used to carry them in. As happy as a four year old can be.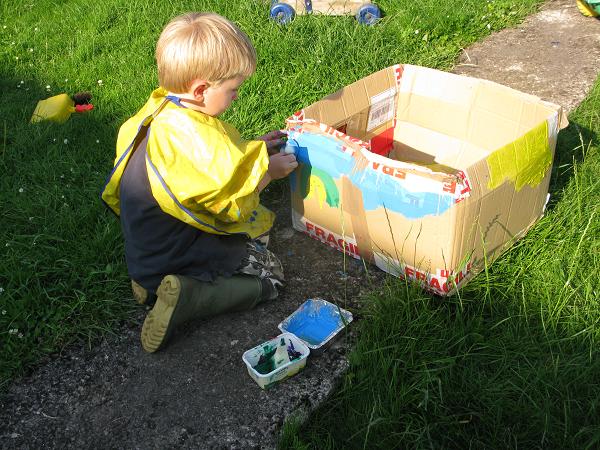 In all fairness, when I asked him how he'd like to spend his day, he requested painting, with me. How could I deny such a beautiful and simple birthday wish.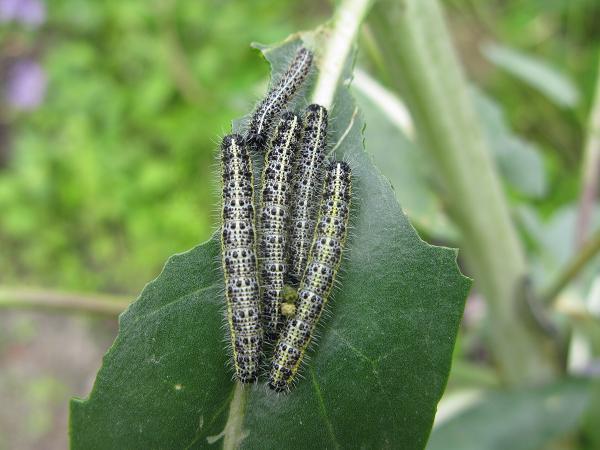 Also pondering. If these cabbage white caterpillars will have a slight tinge of blue in their white wings. After growing fat on my woad plant, this year. I love the idea, but realise it is unlikely.
Pondering why I have started so many new projects in the last few weeks, but have finished nothing…. On second thoughts, I know the answer to that one!