Happy Solstice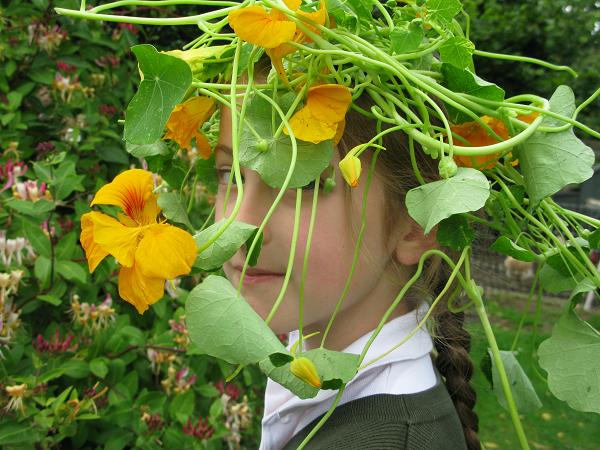 This Solstice, the weather was indifferent. Never to be discouraged, we dashed out between rain showers.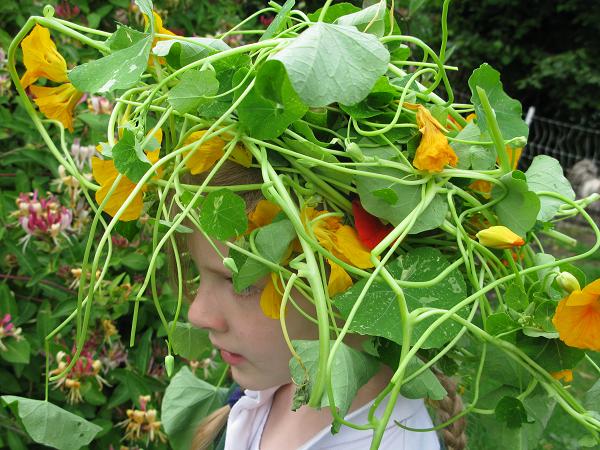 There might have been more dancing if I had fixed the headdresses, just a little more. There were plenty of giggles. Let's face it, if you want to tempt back the sun, nasturtiums have to be a good choice!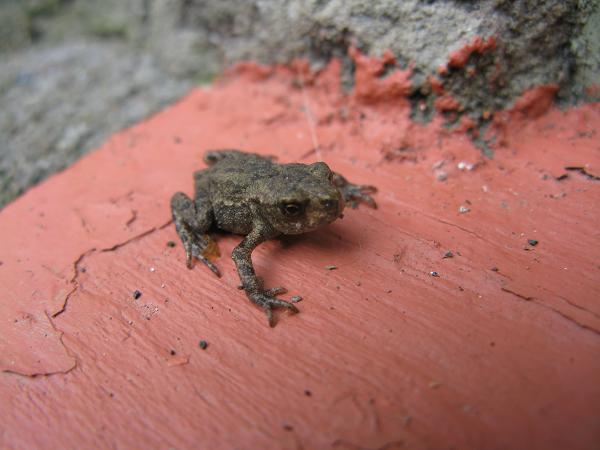 The toadlets chose the Solstice to arrive for their annual visit. They are so tiny and so many of them. Their bodies are about 1 cm long. We have to tip-toe out of the back door, in fear of treading on one of them.
The back door has to be kept shut, otherwise they hop straight in. The children have developed a careful technique of relocating them back out into the big wide world. These little toads are surprisingly good climbers.
This evening, as I sat listening to AJ doing her music practise, I noticed a dust bunny (click here for explanation of dust bunny) hopping towards the harp. It inspired AJ to instant poetry. I guess that's what happens when you are plucking harp strings.
Today, I saw a dust bunny
It hopped across the floor
expect it was no bunny
but a toad come through the door.
(I'm sure she will be polishing the poem a bit more in the morning, but it was so quick and funny I had to share!)
Hoppy

…… Happy Solstice to one and all!
edited: Probably should explain that the toadlet had hopped in through the door and headed straight under a cupboard. There it found a dust bunny, which it brought out with it. Got to love those little fellows!

8 Responses to Happy Solstice
There have been cases when people lifted my photos and words, and used them without credit to me or asking permission first. Using them for their own commercial gain. I have now added a level of security to deter people from doing this. Apologies to people who do play nicely. If you would like to use any of my photos, please contact me.
All my words and photos are copyrighted to me. They cannot be used for commercial benefit by anyone else. If you would like to use any of them, then please ask me first and don't just take. Written permission only. Don't pass my words, photos or ideas off as your own. It's not nice.
Cookie Policy
Our web pages do not use cookies however this website uses Google Analytics, a web analytics service provided by Google, Inc. Google Analytics uses cookies to help us analyse how people use our site. The use of cookies by Google Analytics is subject to change.