A map to a reading spot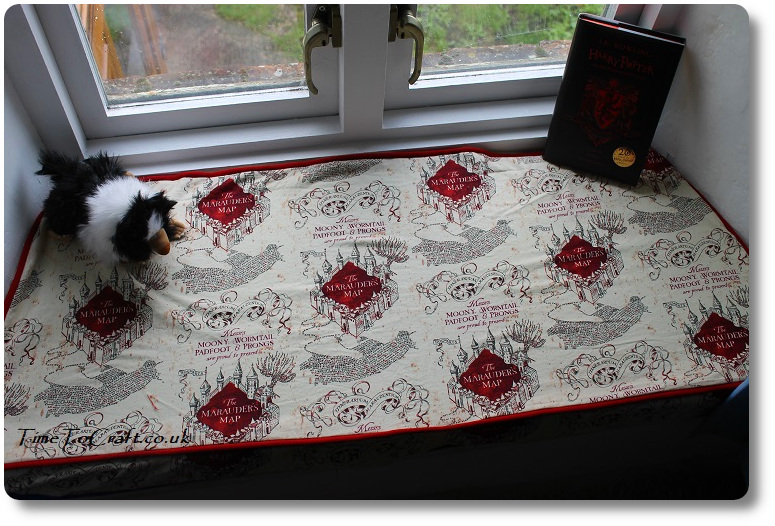 If we were all asked to choose a favourite nook to sit and read, I know the list of ideas would stretch over many pages. We'd all have different ideas and little details that make it perfect for us. Some might go for pure luxury with a hammock on the edge of a palm lined beach. Others opting for leather chairs in their own library or a tree house retreat. Then they'll be readers who can't wait to jump into their favourite spot on the sofa, at the end of the day, and read. The perfect spot is special to each and ever one of us.
Despite a list of eclectic ideas, I'd give an educated guess that everyone would agree on two important elements for their dream reading spot. Universal to all. The spot would have to be comfortable and quiet. No compromise. After all, who wants to be disturbed when deep in a book? Not me for sure. If I'm reading a page turner, I'd prefer to be left to enjoy it.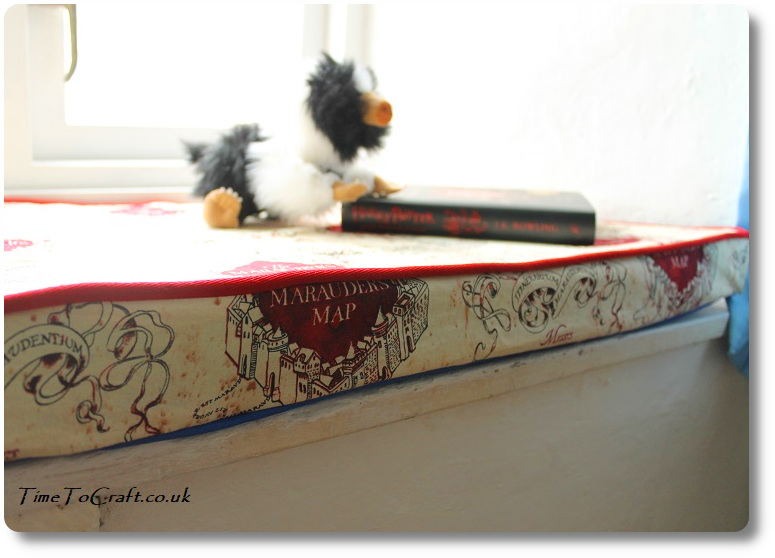 This weekend, I finally found time to make the window sill cushion for the Boy. Thus ensuring that his special reading nook is comfortable and inviting. We are blessed with deep windowsills in our cottage. Most are at a perfect height to sit on. If you close the curtains, no one even knows you're there.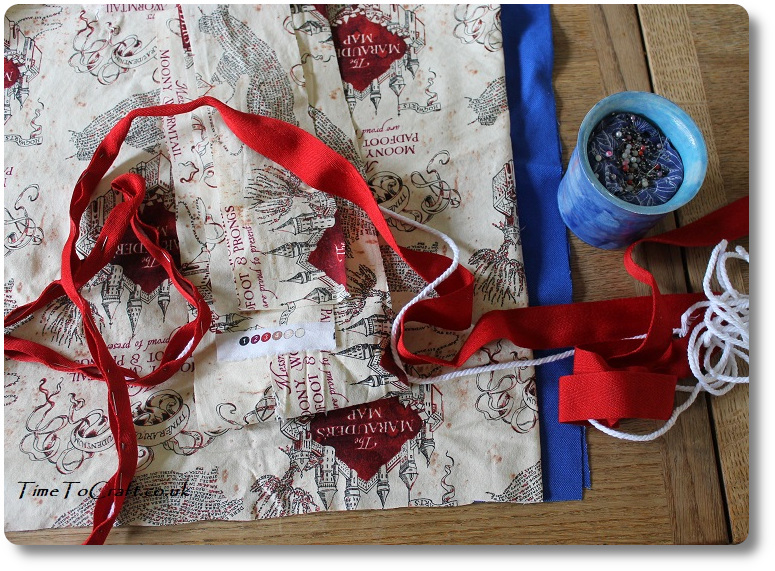 The window in the Boy's room is calling out to be a reading spot.
I found the Harry Potters's Marauder's Map fabric in Hobby Craft. He's read all the books and loved them. I liked the idea of using the map fabric, as it felt a little bit older and suits his more grown up room, with still a nod to a favourite book series.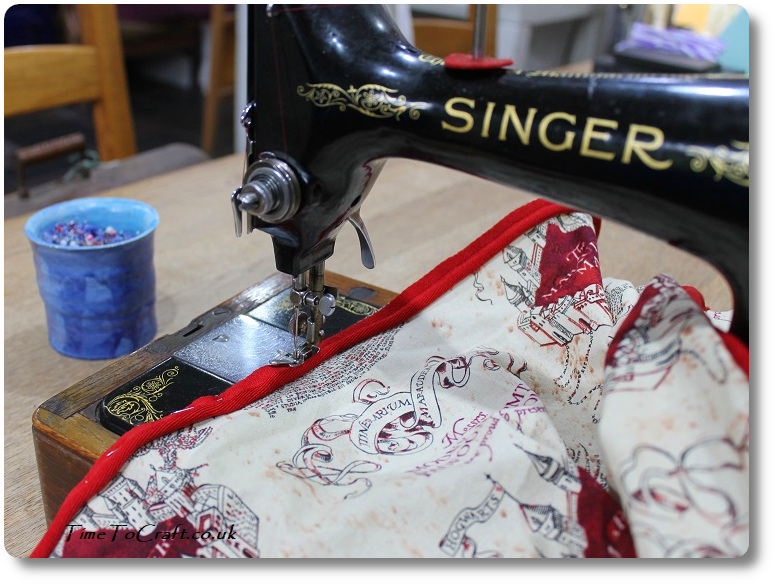 I added piping around the top edge, to give the cushion a more finished look. I used a woven, cotton tape, which I saved from packaging, to wrap around the cord. Unbelievably, I had just enough. The padding is foam left over from another project. I like it as it's firm and supportive, but squidgy at the same time.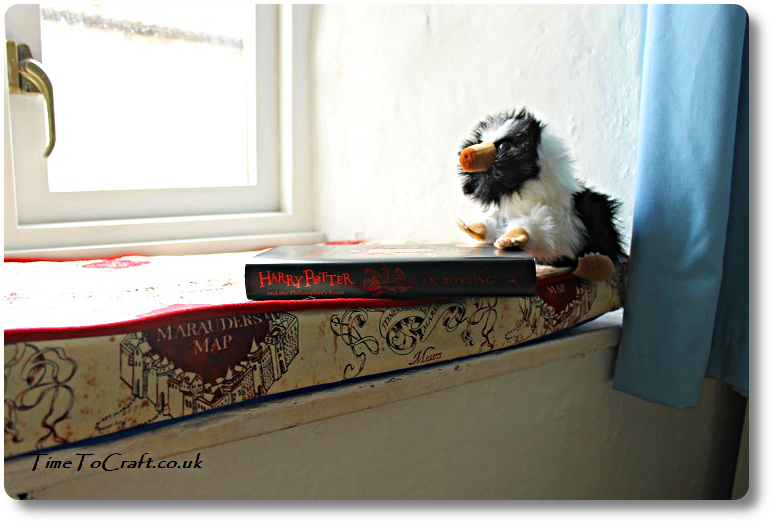 I'll be honest. The irregular shape of the windowsill added a layer of complexity to this project. There is no way I could have bought a cushion ready made. I cut out the foam and made sure it fitted the window sill. After that I used it to measure and check the cushion cover at each stage of the sewing. It pretty much fits like a glove.
Underneath, I used a blue cotton twill to make an envelope cushion opening. Probably a mistake as it's tight to put the cushion pad in. Hopefully I won't need to take it off much, if ever. I didn't want to use a zip or Velcro, in case it snagged or took away from the comfort.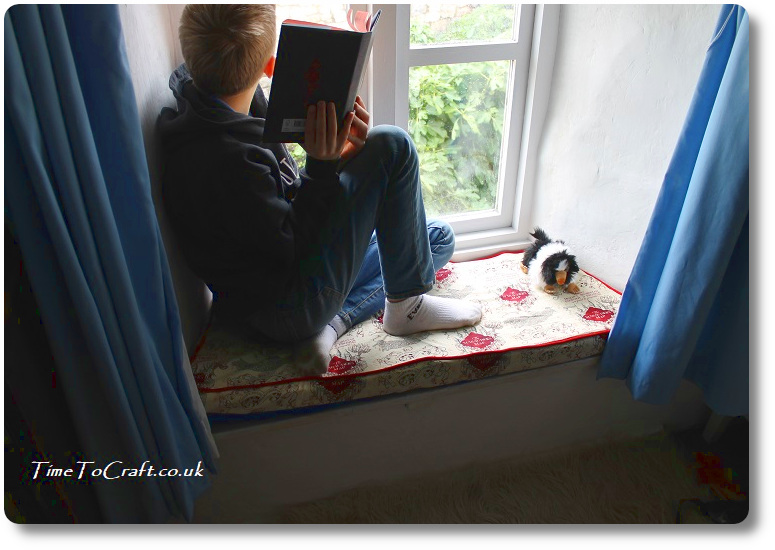 So what does the Boy think? He's happy. He loves the idea of a reading nook on his windowsill. It also gives him another sitting area in his room. It's unique. It's his. Most importantly, it will catch his eye every time he walks in the door and remind him how much he loves to read. Maybe just the pull he needs to even out the ongoing battle of screen time versus reading time. Not easy being 12.
He has the comfort part of the two important elements needed for a perfect reading spot. How about the other? Let's see. If he closes the curtains and makes no sound, I'm sure he'll be undisturbed for a good amount of time. Sounds good to me.
So, how about you? What would be your perfect reading nook?
16 Responses to A map to a reading spot
There have been cases when people lifted my photos and words, and used them without credit to me or asking permission first. Using them for their own commercial gain. I have now added a level of security to deter people from doing this. Apologies to people who do play nicely. If you would like to use any of my photos, please contact me.
All my words and photos are copyrighted to me. They cannot be used for commercial benefit by anyone else. If you would like to use any of them, then please ask me first and don't just take. Written permission only. Don't pass my words, photos or ideas off as your own. It's not nice.
Cookie Policy
Our web pages do not use cookies however this website uses Google Analytics, a web analytics service provided by Google, Inc. Google Analytics uses cookies to help us analyse how people use our site. The use of cookies by Google Analytics is subject to change.