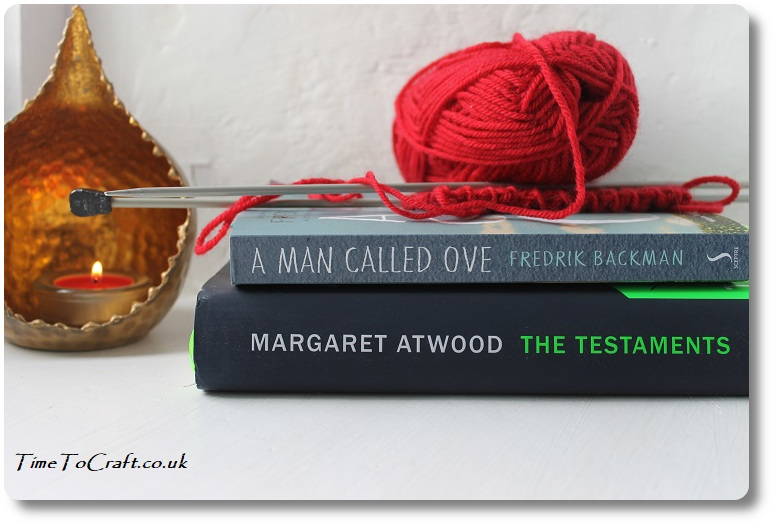 And just like that, we're back to autumn. Can you believe it? After the whirlwind of the summer months, I'm secretly grateful for the excuse of shorter days, to take it easier in the evenings. I love my kitchen garden. I really do. Pottering around at the end of the day, is such a joy, but I'm ready for a change in pace. Especially if it involves more reading and a chance to finish some of my knitting projects.
Time for my Yarn Along update.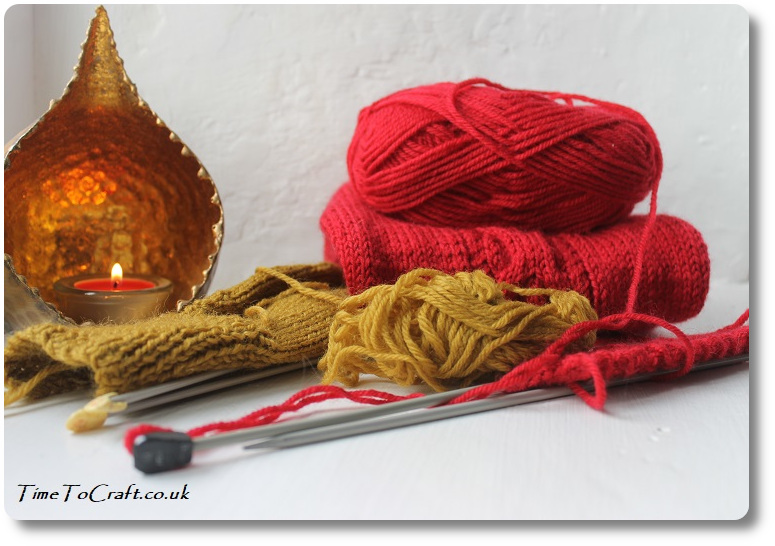 Knitting
I've made progress. Little dance of joy. My red cardigan now has a left sleeve, as well as a back and  two fronts. When I think back to knitting the purple version of this cardigan, earlier this year, it took a month. A month! The current cardigan is taking….erm…many more., but I'm OK with it. Was I really planning on wearing  it before November?
I've also knitted a dishcloth, which I love using. I'm on the look out for more cotton yarn, as I could do with a couple more. They are the best cloths ever.
Sneaking into the photo is another project. I've started my gift making. Such a gorgeous autumn colour and vintage yarn, from the 50s, I picked up in a charity shop recently. Very pleased with it. Obviously can't say more, seeing as it's intended as a gift.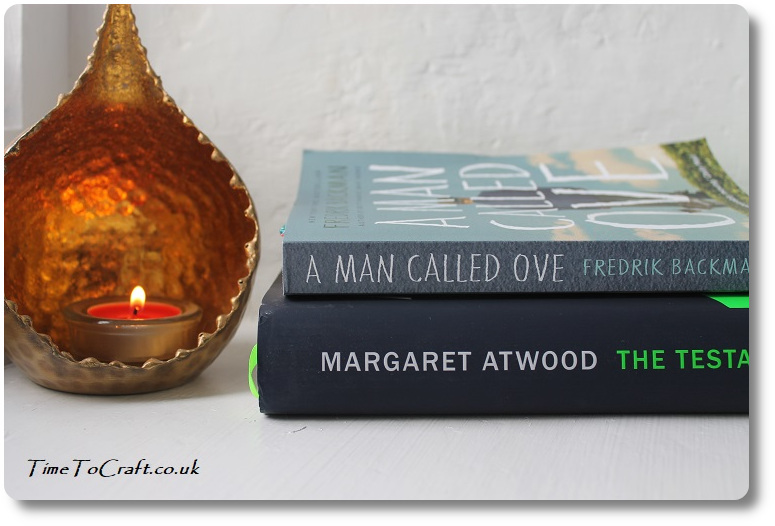 Books (some affiliated links)
Total change. I read Margaret Atwood's The Testaments. I've been looking forward to reading it, as I was completely bowled over by the Handmaid's Tale when I first read it in my 20s. I picked the Tale up one evening and couldn't put the book down until the wee hours, when I finished it. The story haunted me. Found echoes in the world around me, as the decades past by. It horrified and shocked me. I couldn't watch the TV series, as the book was enough. I didn't want to spoil it. Most definitely in my top ten books.
I may be alone in this thought, but I didn't feel that The Handmaid's Tale needed a sequel. It could stand alone. Yes, it was interesting to see what happened to the next generation and where the political system would take the nation, but it would never be able to shock me in the same way as the first book did. I was right.
The Testaments is the sort of book that you need to sit down and read the first few chapters, in order to follow the hopping around between the different characters' stories, as they are introduced, and the time shifts. I found seeing Gilead from outside the regime, was interesting and definitely added to the story. It raises interesting questions, about how would you have acted in the same circumstances. The three leading characters, who narrate the story, are gutsy and you want to see them win through.
There is a twist. I won't spoil it, but I thought it was pretty obvious soon into the story. Was that intended? Did it matter? Probably not. It is a good book. Possibly it would rate higher for me if it didn't have to be compared to the first book. Good, but not as formidable and monumental as The Handmaid's Tale.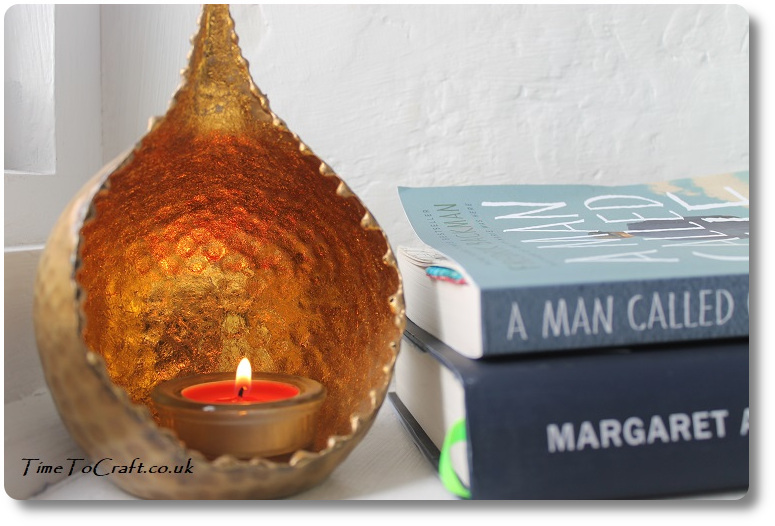 I needed something lighter next. Thank you to everyone that suggested A Man Called Ove. Early days with this one, but I think I'll enjoy it.
I'm joining in with Ginny's Yarn Along  and Anne's Bookworms Monthly. I'd love to know what you are reading. Have you read The Testaments, and if so what did you think?