Yarn Along March – Purple cardigan
I finished knitting my purple cardigan. I love it. It could very well be the best thing I've ever knitted. I'm really happy with the fit and love wearing it. From my notes, I reckon it's taken me eight weeks to knit, which is impressive for me.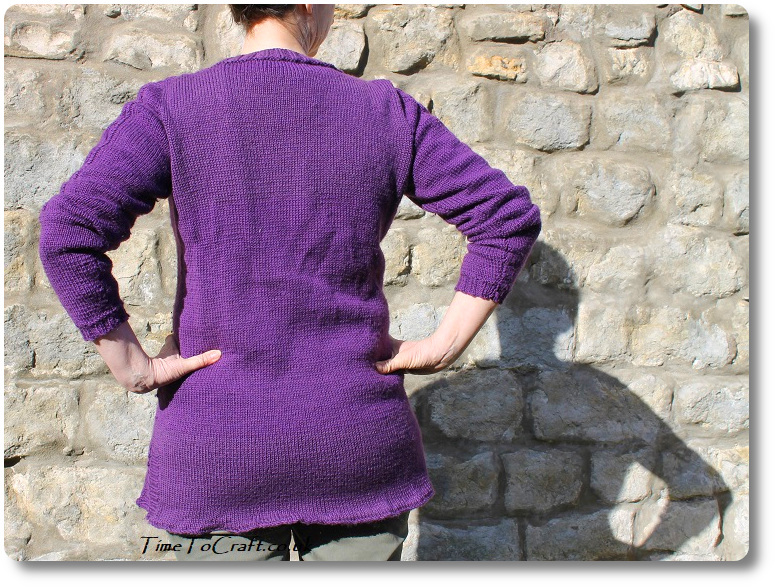 The only part I need to work on is the curling hem. I have blocked it, but not enough, it seems. If anyone has got a tried and tested method to make the hem behave, please let me know.
I used King Cole Merino blend dk. 100% wool. It is now my favourite yarn to use. A real pleasure to knit with. I've made hats with it before as it's anti-tickle, and have often thought it would be good for something bigger. I bought the yarn in the sales, which reduced the cost down to a do-able price. I've found it priced at anything between £3 to £3.79 per ball. Back in January, I bought it for £1.79 per ball making the cardigan work out at just over £25 to make, instead of the usual £42. Perfect!
The cardigan pattern is King Cole 4076. There is a choice of a cardigan or jumper. Both are long line with side vents. I found the pattern straightforward. The cable panel is easy once you get into the swing of it. After a while, I stopped referring to the instructions, as it's obvious what to do from the previous row, if you see what I mean. Total joy to knit.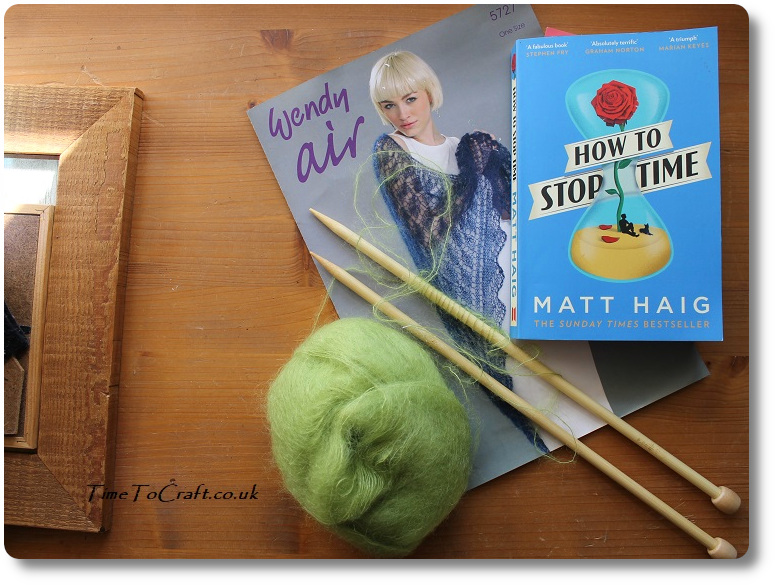 So on to the next knit. Yes, I've cast on, but the photo really doesn't give a fair representation of the amount of time it has taken. I'm using Wendy air yarn. It is wispy thin. Never underestimate how long it can take to find the start of the yarn in a ball like this. Lots. I've tried the first row a few times, but undone it. I'm not charging ahead with this one. I'm sure I'll find my way with it. Eventually. It is such a contrast from my last project.
As it's Yarn Along time again, I'm including my book, which I am loving. Matt Haig's How to Stop Time. I've nearly finished it and am dragging out the end, because I don't want to finish it yet. Savouring every last page. It is difficult to put down. It's so good, I find myself reading and preparing the evening meal at the same time. The book in one hand and a spoon in the other. Children mumbling that I'm ignoring them.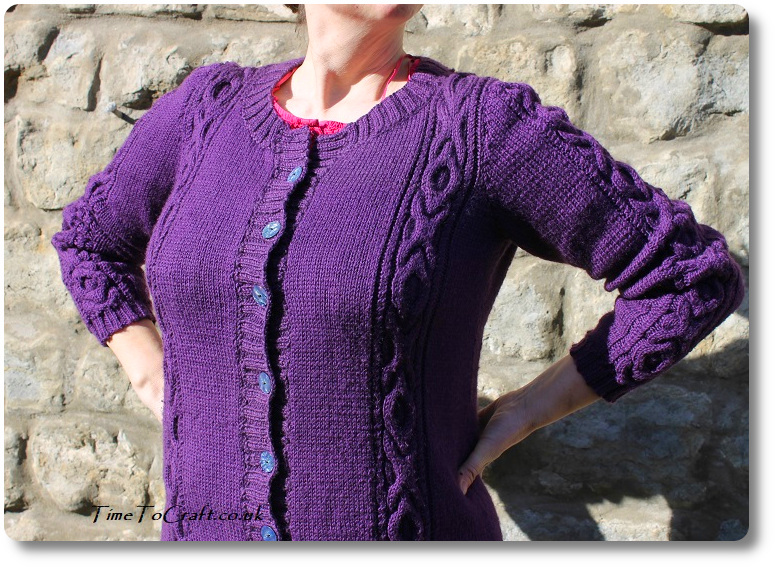 Last photo of my cardigan. I've ordered some more wool to make the jumper version next. I've found it again at the same price, so hopefully they have enough of the same dye lot, which caught me out last time. I had to change colours. Fingers crossed. It is such a good pattern.
Joining in with Ginny's Yarn Along. What have you got on the needles at the moment? Are you reading a good book? Oh, and any advise on my curling hem, would be much appreciated.