Crocheting and counting to eight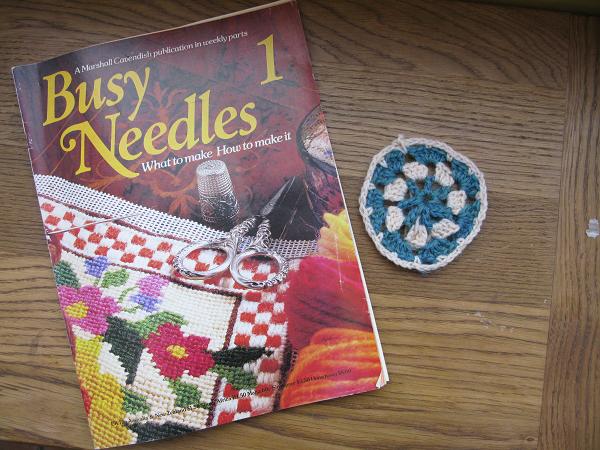 It pretty much rained all day. The children wanted to spend their first proper day off school playing at home. They spent time  playing together with the marble run, the farm set and the train set. They dressed up and, on the whole, played nicely together. They even put them all away afterwards. I didn't have to pick up a single piece. They painted and read. Made dens. We haven't had an indoor day for a while. It was a nice change.
They were so occupied, that I found time to practise my new found skill. I want to make an afghan blanket. I dug out my Grandmother's Busy Needles magazine from 1979. Very seventies. It has a section on different squares to crochet.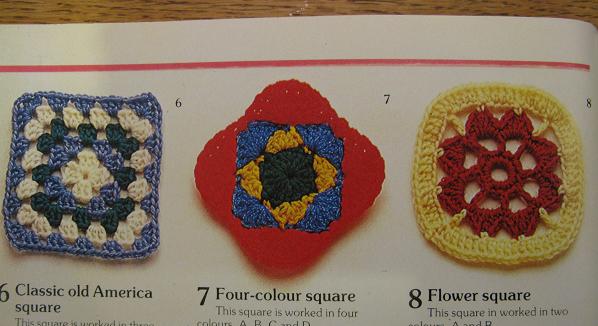 So I quickly taught myself how to treble crochet.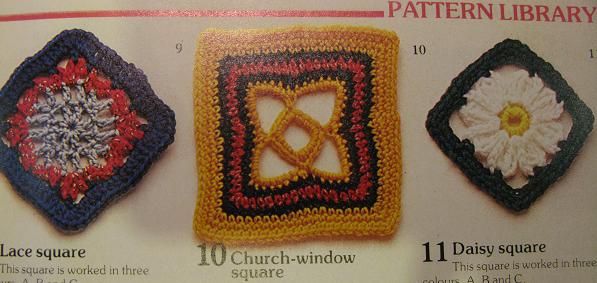 I love the daisy square, but I figured it wasn't for the first timer.
I love the shape of the slipper.
I decided I would try the Pinwheel square. After a few false starts, I got the hang of it and I felt the rhythm of crocheting. It wasn't until I reached the last round that I realised that I cannot count to eight reliably.  Seven spikes do not easily turn into a square. The girls are thrilled with the new rug for their doll's house. BL, at five years old, has promised to teach me to count. There is hope then.