Dragonflies and damselflies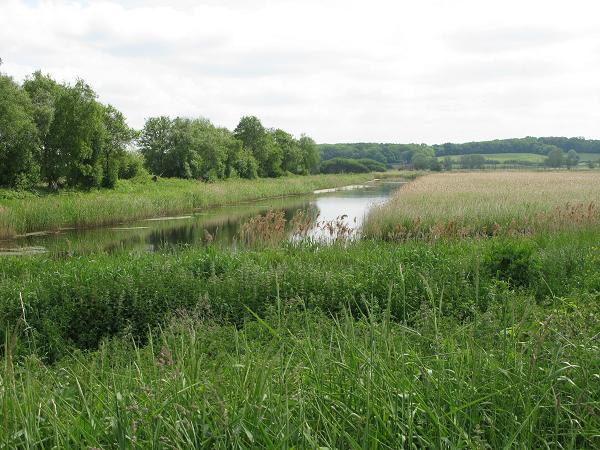 It was a lovely day, so we decided to go for a walk on a nature reserve down on the Somerset Levels. We used to do this walk quite often, but then they banned dogs, due to worries about the wildlife, and the walk lost its appeal. The children have been bird watching in the garden, so we thought we'd take them down.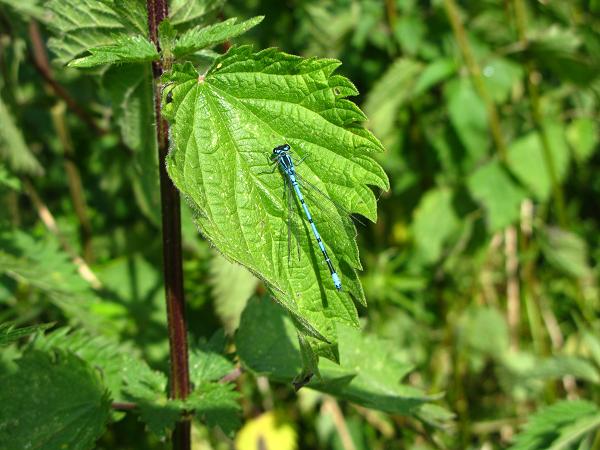 The rhynes were buzzing with dragonflies and damselflies. We could have spent the whole walk  just watching them. We watched the hobbies catching dragonflies in mid-air.
I found this unusual ladybird with a black smudge. It looks like the light is being reflected off the centre of its wings, but it is its marking.
We spotted herons, cormorants, little egrets, garganey duck and more. We could hear the the marsh frogs croaking and the bitterns booming. I even saw a bittern flying over, which I understand is rare. Have to admit that I wouldn't have known what it was. I was lucky to be standing next to a very knowledgeable group of people.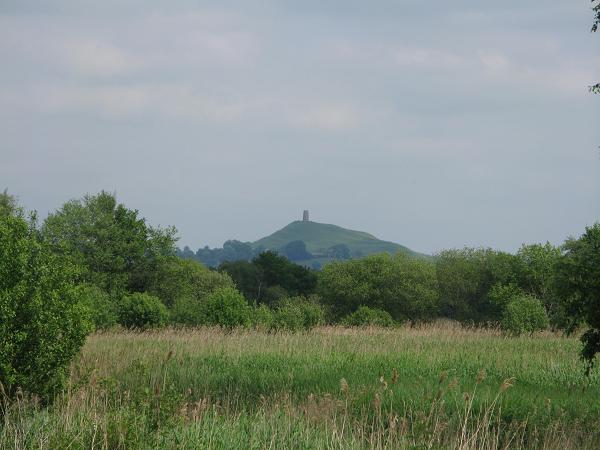 It was a lovely walk. The only drawback was that we had to share the path with cyclists. Every two minutes, I'd have to round up children to make sure they didn't get knocked over. We have less traffic down our little lane. Nothing against cyclists, but nature trail following people and people riding through beautiful countryside should not try and do it on the same narrowish path. Probably the reason I didn't take so many photos and none of the children.
The children thoroughly enjoyed themselves. TF needed a little help at the end, but they all were so enthralled by what they could spot that they could have walked for miles. We went on afterwards and picked up a couple of trays of strawberries. Time to make some more strawberry jam.