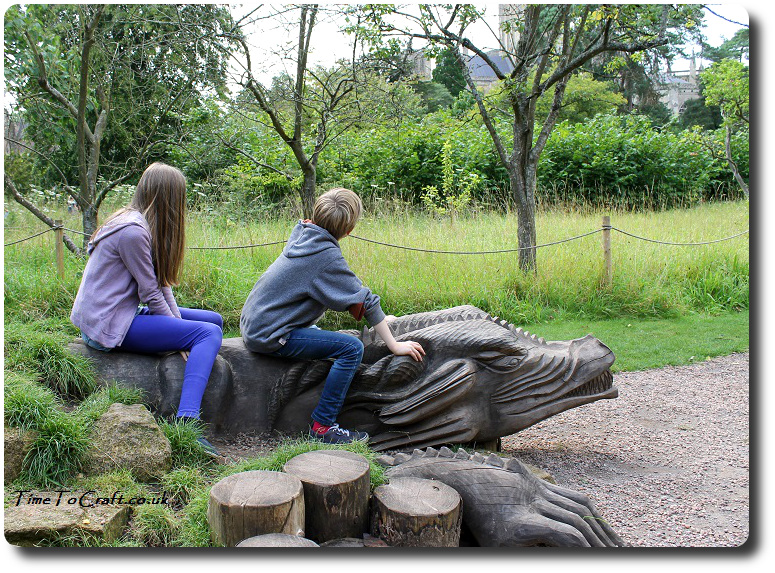 I'll admit to being a dragon fan. One of my favourite things to craft. I can't resist a dragon legend. The fact that these legends seem to pop up in all corners of the world, is fascinating in its own right. So when we heard of a legend, practically on our doorstep, we had to investigate.
The Bishops's Palace in Wells has opened a play area based around a dragon legend. Tucked between the allotments and the towering walls. It is so well planned. A place to explore and inspire imaginative play.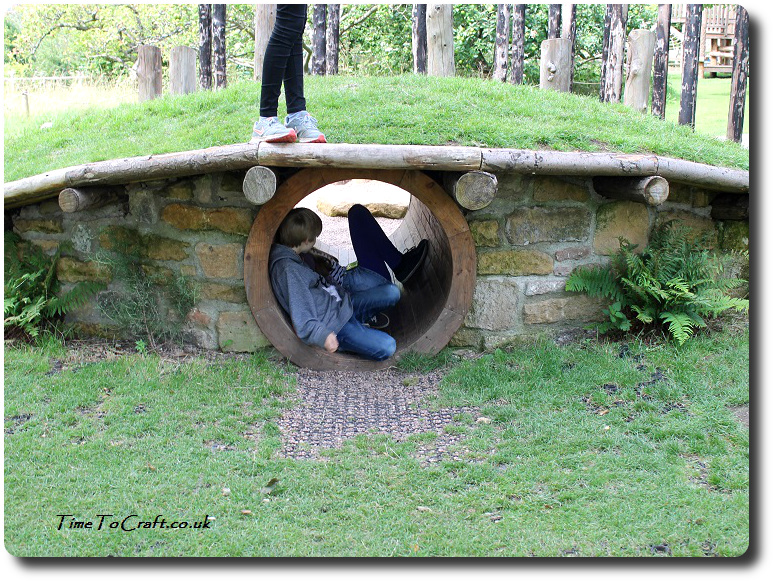 There is a tunnel that leads to a story telling area. We missed that day's story, but something tells me that tall tales were still told and heard, as they hung out in the tunnel.
Seeing as this is Wells, with myriads of natural springs, it was only right that there would also be a water pump for the children to try.
Sending water down a zig-zagging route to a bucket that would never hold much.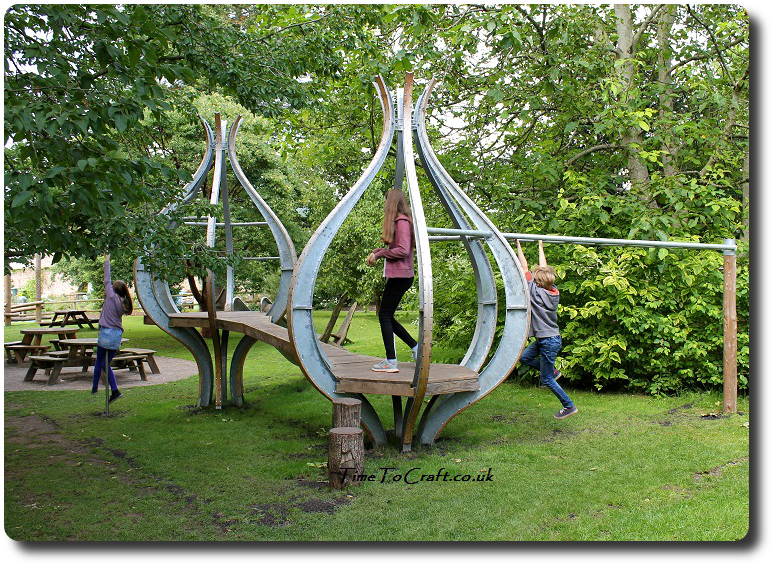 There were  bridges to cross,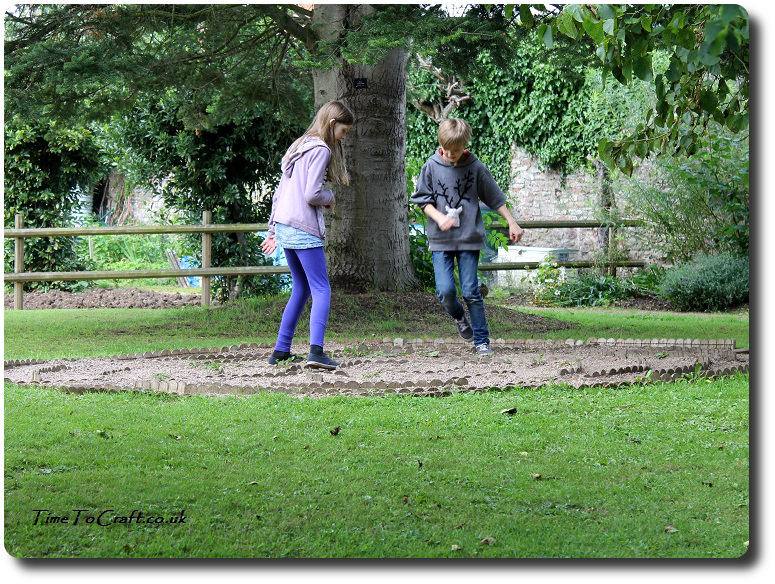 mazes to escape,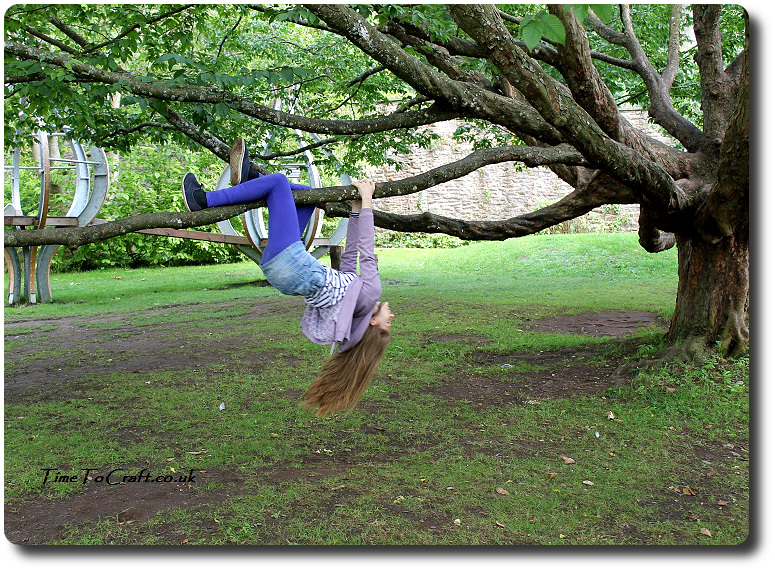 trees to climb and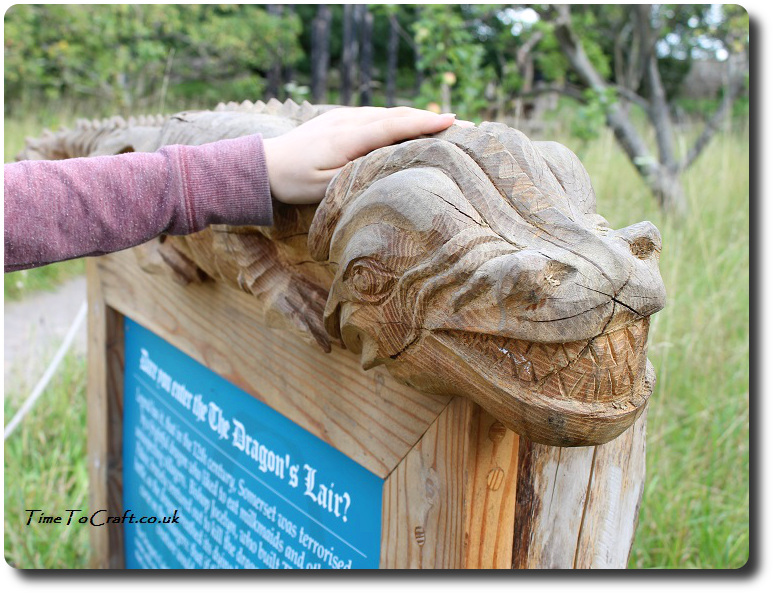 dragons to stroke and dream of keeping as a pet.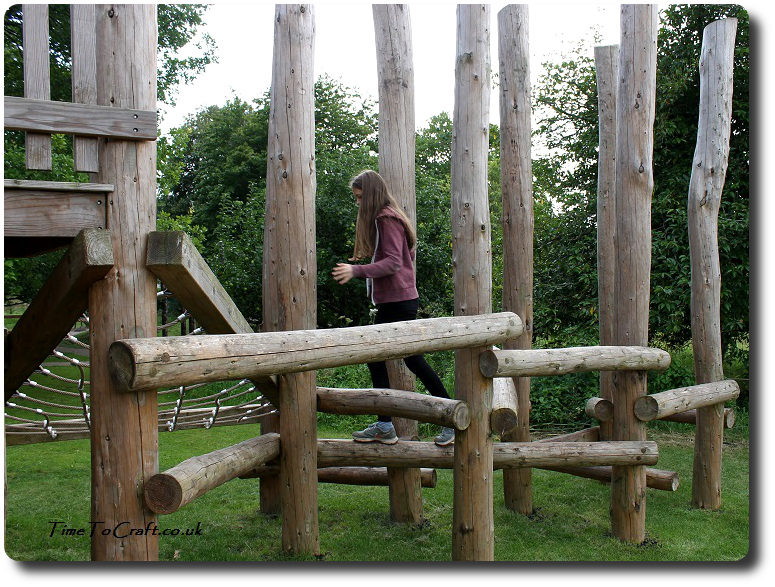 Not forgetting battlements to conquor.
I loved the natural materials and the open ended play that it provided. Plenty of room for imagination to fill in any gaps in the stories. To tempt all ages, me thinks.
I listened to a mother helping her young son to tell a story, as he rushed around acting it out. I smiled. My own children are older and don't need my story telling encouragement so much now. They have their own stories to tell. Delightful and fun. Spurred on by each other. Very much their stories, not mine. Their stories are part of a game that they play together. It is fascinating to see them grow. In imagination too.
This is a play area to encourage imagination, rather than daring deeds. Especially as the dragon will never be forgotten now, so no need to worry about the 50 years curse….hey!
Or is there…? I mean, have you seen those teeth? I'm not sure. It could be a trick of the light, but I'm certain I saw the eyes move, a minute ago. Did anyone else? Just me. Ah. Well. I'll leave you to it then. All the same, I wouldn't get too close, if I was you. Up to you, of course. Oh look. That time already. Might just head home while it's still light. Fare you well. See you soon….. I hope.