Silver birch felted slippers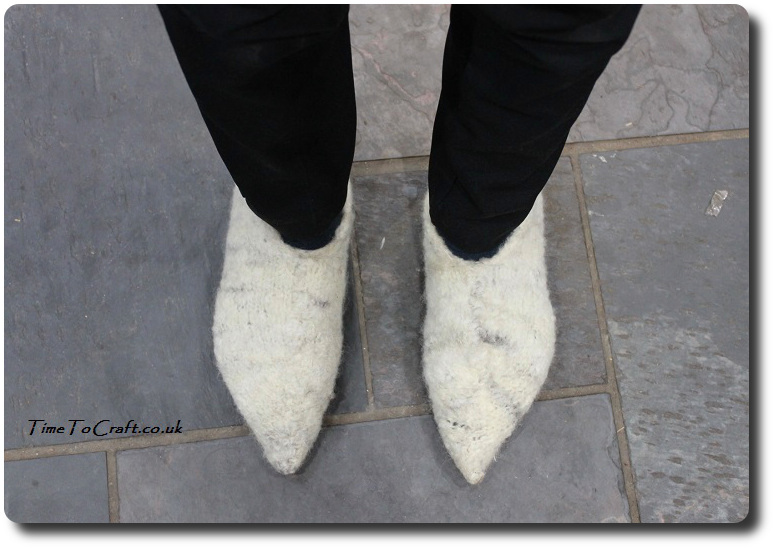 First craft project of the year is complete. It's a simple one, made more complex by its numerous stages. For the sake of sanity, this process was fortunately spread out over successive years of near inactivity. Slow crafting at its best. Allowing plenty of thinking time.
Do and leave. Repeat till done.
Some projects seem to mature with time. This was one of them. Let me tell you its story.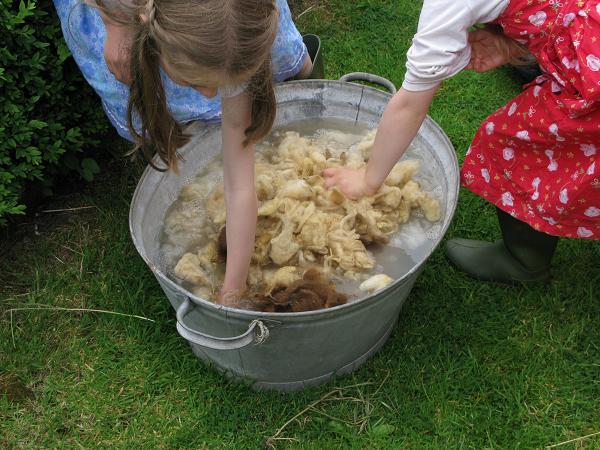 The beginnings of this project arrived in our kitchen in the form of a bag of sheep's fleece. Excess to a friend's requirements. Did I want it? Otherwise it would be wasted.
The photo above dates back to summer 2010. A year that lent itself to washing and drying fleece. Making the most of the gentle breeze and warming sun.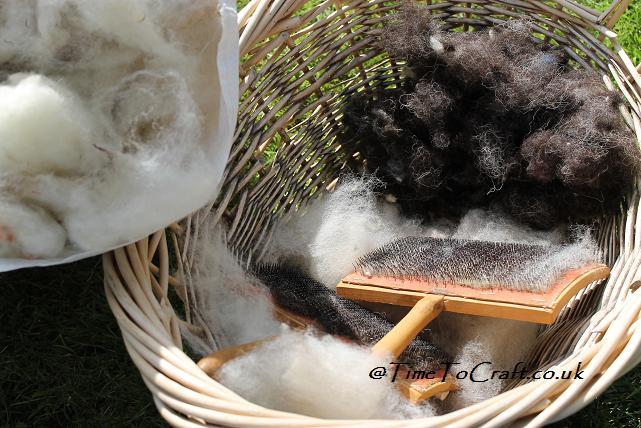 Roll on two years. (I said it was slow). On a warm spring day, out in the garden, the clean fleece was carded and sorted. Then hid in sacks ready to use, another day.
It stayed hidden for another three years. Until, one evening, I spun it up into balls of yarn. Returning it into hiding, in a drawer, until the time was right to use it. The photo is from January 2015.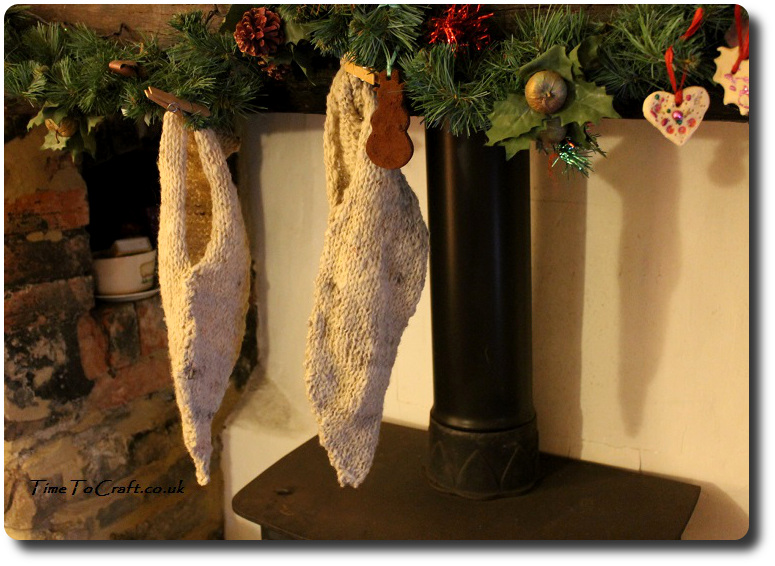 Until finally, this month, this year, it's ready to use. The fleece can finally be transformed, by knitting (and a need and an idea).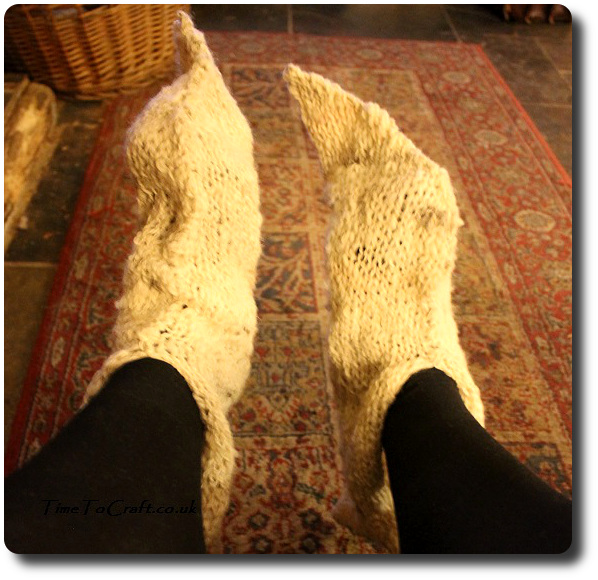 The story is not yet ended. They are now two, not one. Still not ready. They need one last stage before my work is done, but a pre-felting photo is compulsory. Right?
One day later, they are finally transformed into something useful. After time tumbling in the washing machine, with towels and jeans, they have taken shape. Slippers. Fun slippers. Ready for my middle girl. Once they are dry.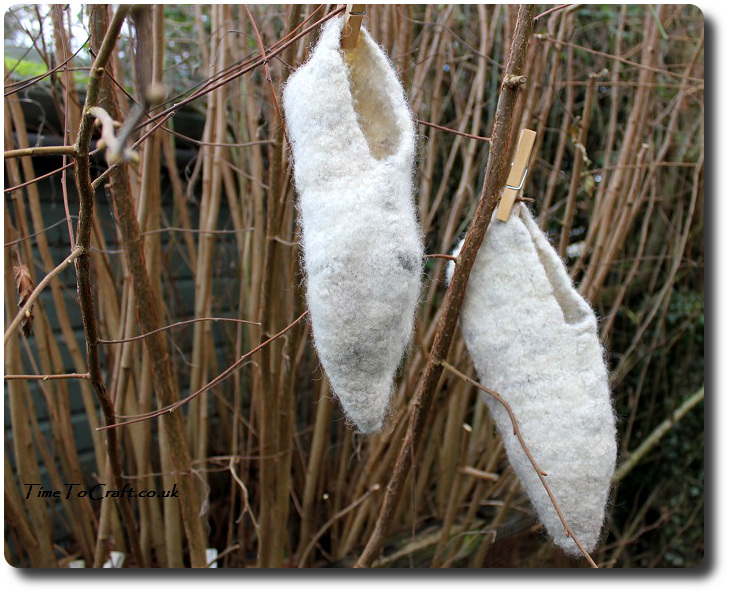 But, wait, there is something I did not intend. Something that magically happened long ago in one of the early stages. Not corrected at any of the other moments of making. Do you see it? The flecks of brown? Streaking across the felted slippers.
As if the slippers were made from the bark of a silver birch. Not fleece at all.
The fleece is from a Jacob sheep. Brown and white. When we separated out the colours, some small flecks of brown must have sneaked into the cream mix.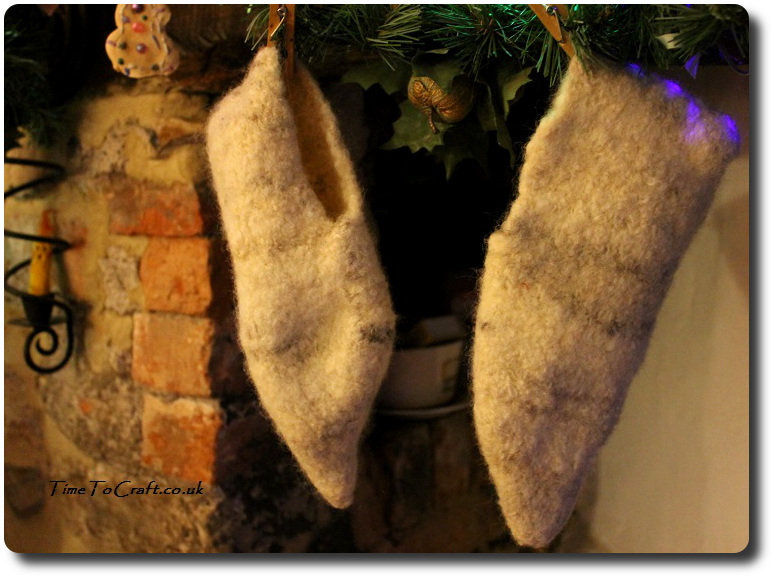 I'm sure six and a half years ago, when she helped me wash the fleece (she's the one in the red dress in the photo at the top), my girl did not imagine that it would turn into slippers aspiring to be patterned tree bark.
Or did she?
I like them. I like that they turned out not as I imagined. An unintended twist. Maybe an endorsement that some of the best things take time to grow and should not be hurried. Childhood, trees and, now, felted slippers included.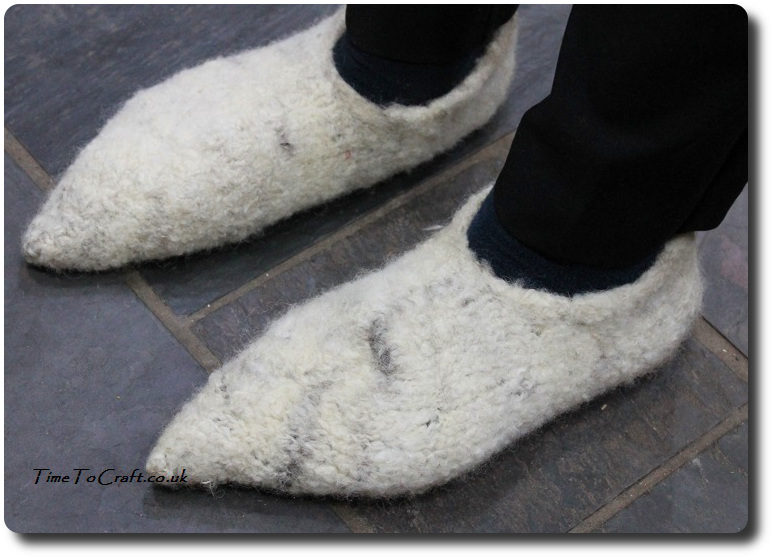 My job is done. Over to the new owner. The magic of handmade felted slippers is that the final transformation takes place on the intended feet. They begin to adapt to the shape of the feet. Working and stretching to fit perfectly, until they would suit no other.
Probably a good time to mention, that my girl hasn't got pointed toes. That is my added fun to the slippers. I was contemplating turning them up and adding a bell. Maybe next time.
First stash busting project complete. Right time to start another pair. Let's see if I can beat my six years record.
Linking up to #Trash2Treasure and Made By You