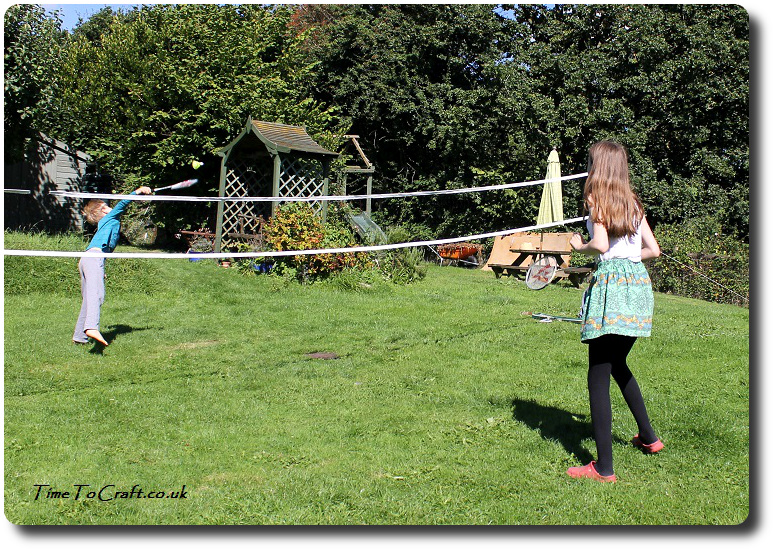 We have another full week before the school term starts and I intend to enjoy it. All the back-to-school shopping has been ticked off. The last school shoes and trousers were sourced yesterday. I still have name tapes to sew into new clothes, but that's no hardship as I like sewing.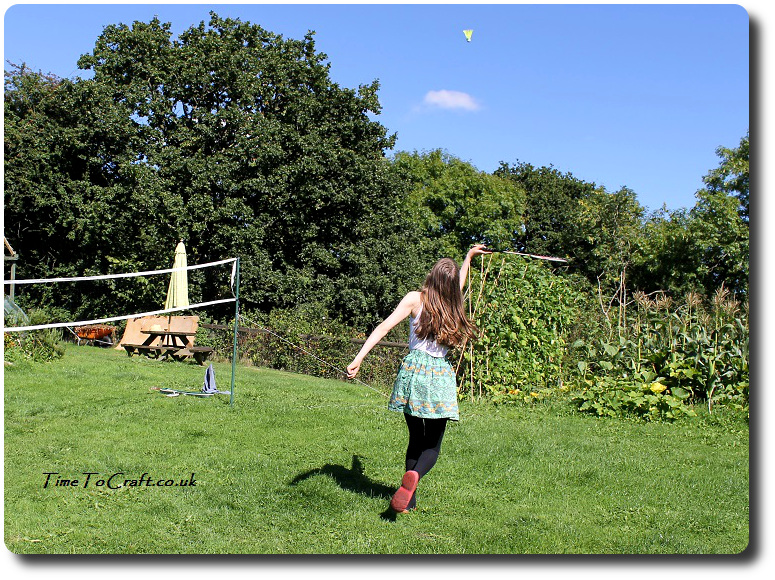 It will be so quiet when my noisy crew go back to school. We are the only house with school aged children, so I'm sure our neighbours can tell when term starts again, with no difficulty. They usually are kind and reassure me that they like to hear the children in the garden, as it means that they are outside and not cooped up watching a screen. I really hope they mean it.
I know I will miss the three of them. I'll miss the ordinary moments probably more than the days out. The moments when I find them reading or drawing. Plotting and making. When I discover that once again my study chair has been raised up to an improbable height, which is always accompanied by the sound of giggles from around the corner. Even that I will miss.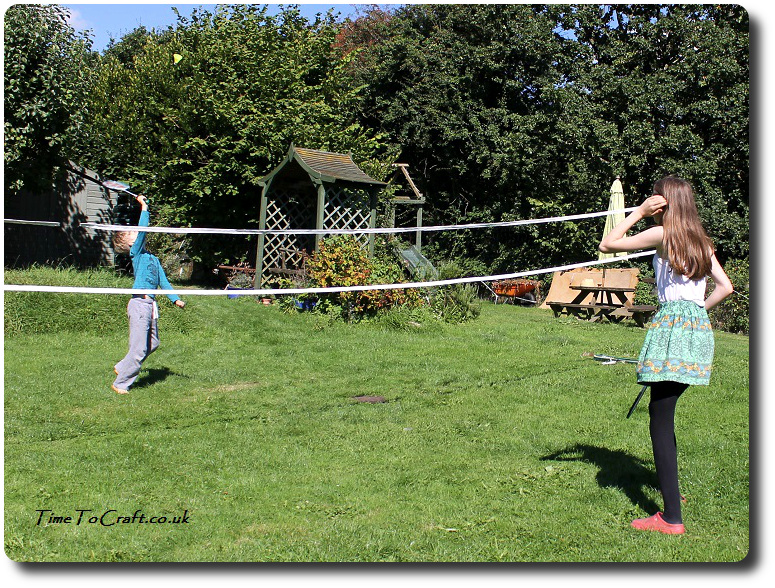 A huge hit with the children is badminton. It always is a favourite. Eldest used to play it at a couple of after school clubs, so she's coached the other two.
It's something all three of them can play, on a fairly equal basis. As soon as one of them spots that the wind has dropped, they stop everything, grab their rackets and shuttlecocks, and head for the garden.
In an effort to play when its windy, I sometimes find them playing rallies, sheltering by a wall. Only to lose the shuttlecock into a tree or over the fence to our long-suffering, aforementioned neighbours.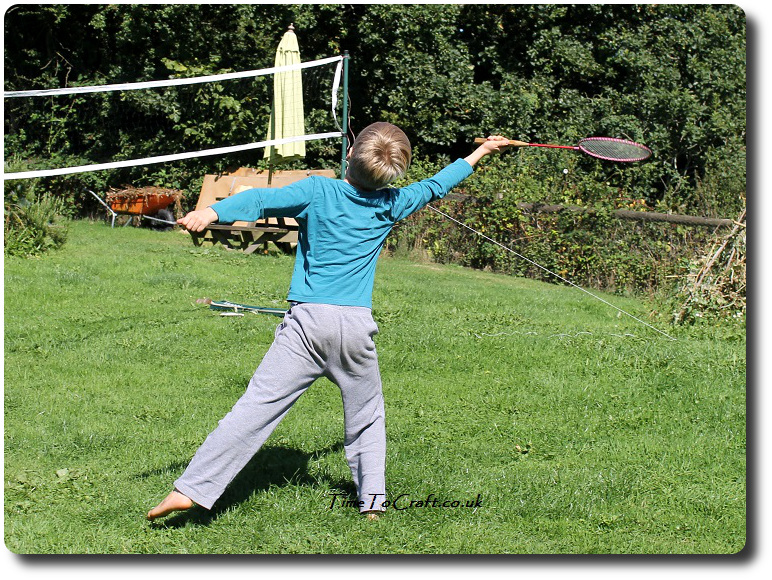 I have noticed that the Boy has to do a lot more work than his sisters. He will whizz around, determined not to lose a single point. His sisters  have the advantage that they can stretch out more often, and easily tap the shuttlecock over the net with great ease. He is getting a lot more exercise.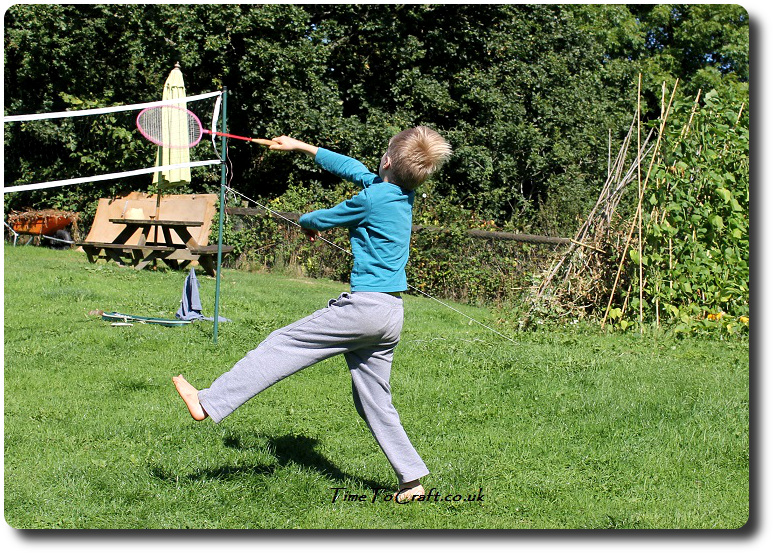 He really does throw himself into it.
Table tennis is a new favourite, this year. I'm not sure if they were inspired by watching the Olympics, but the house seems to be filled by the steady sound of per-tonk, per-tonk. They call it their indoor badminton.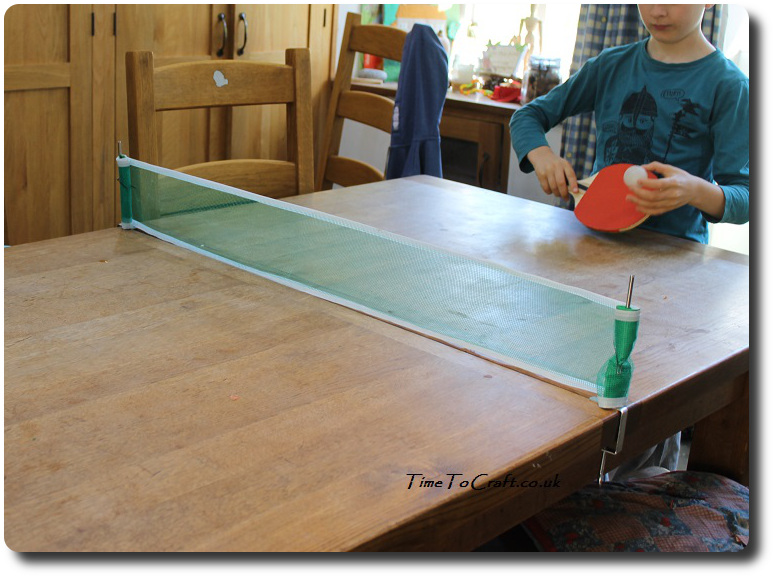 The best table is the kitchen table. Adds that little extra fun when I'm trying to lay the table for supper. I've taken to putting things on the table, and they carry on playing. Gaining points if they miss the salad bowl or jug of juice.
I will  miss it.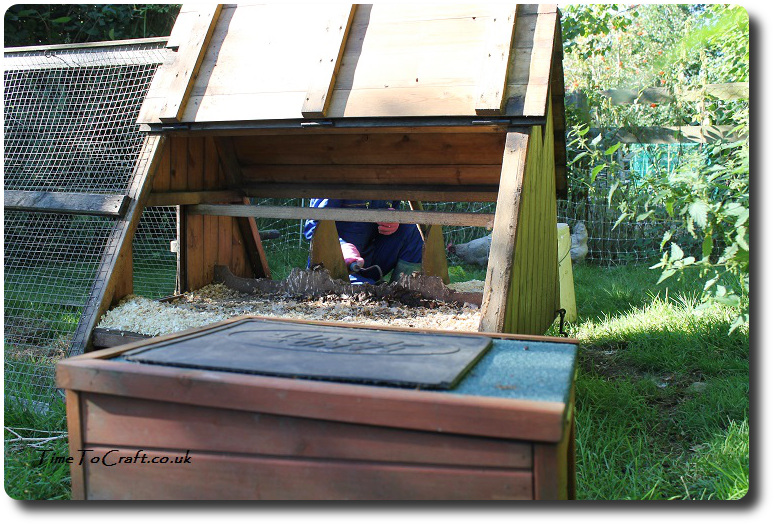 Before you get the impression that it has been all play and no work, I'll share another ordinary moment. Eldest is in charge of cleaning out the hens. We only have two, at the moment. It would be nice to have more eggs, but I think the two hens are getting on so well, that I'm not keen to change it. Any more chickens and factions are established. Leading to hens being ganged up on. We had nine at one stage, and that was a good number too. Every hen seemed to have at least one buddy to peck around with.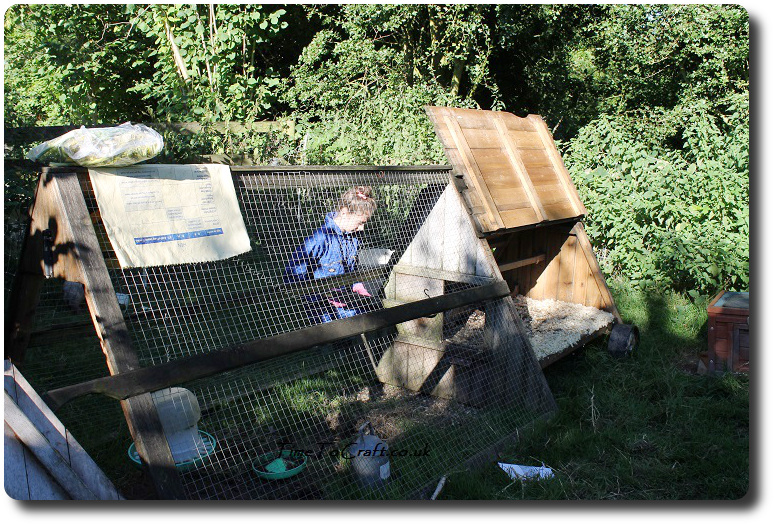 Eldest does love her hens. Cleaning them out is not the most pleasant job, but she likes to look after them.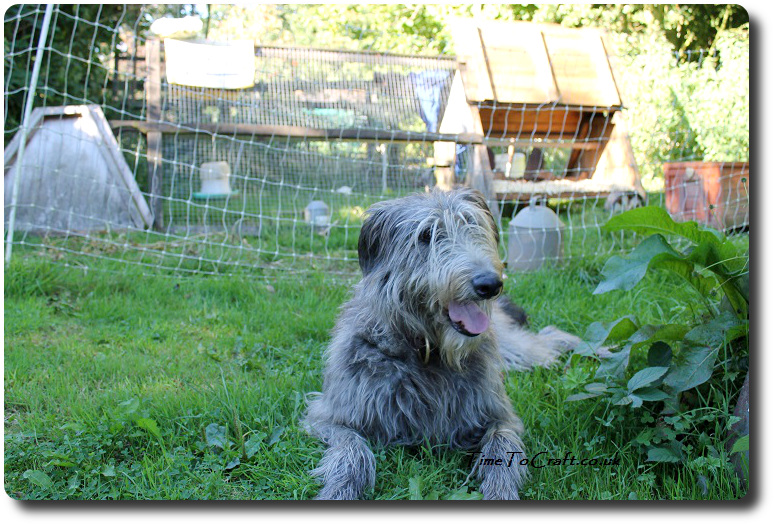 While she cleans, the Pup keeps her company. Just in case one of those pesky hens should escape.
I'm not going to claim that they have played harmoniously all the time, nor that they didn't spend longer on screens than I would have liked, this summer, but they have spent lots of time outside. They have played together. It is a balance.
My problem now is that I'm not sure how I'm going to get my wild children back into school shoes and uniforms, in a week's time. Hmm. That will be fun.
Linking up with the inspirational Fiona's #CountryKids linky.