Messing around on the river
We make a summer bucket list each year. Not everything is ticked off before we find ourselves clambering around for sports bags and school shoes which I swore I had stowed in a sensible place this time. Some items on the list are old favourites. Flying kites and crazy golf are always there. Without fail.
This year, I think we have found another favourite. Messing around on the river.
In all fairness, we did hire a rowing boat last year, up in the Lake District, so maybe the tradition started last year.
This year, we hired a boat to go along the Kennet and Avon canal.
A very relaxing way to explore the canal. We took a picnic and headed along the canal from Limpey Stoke over to Bradford-upon-Avon. There are canal boats moored along the way.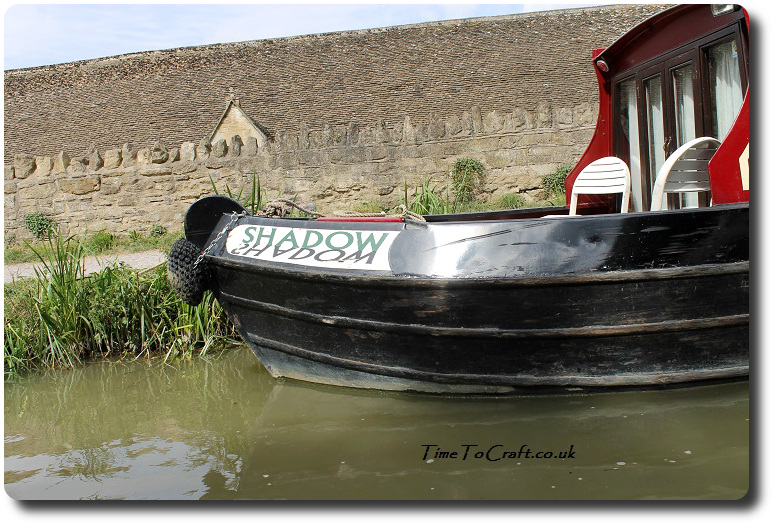 The children didn't grow bored of looking at each one and enjoying the names of the boats. They were intrigued at the idea that some people lived full time on the boats. Even spotted cats curled up in the sun on the boats. Some boats had the most amazing container gardens, providing them with fresh food.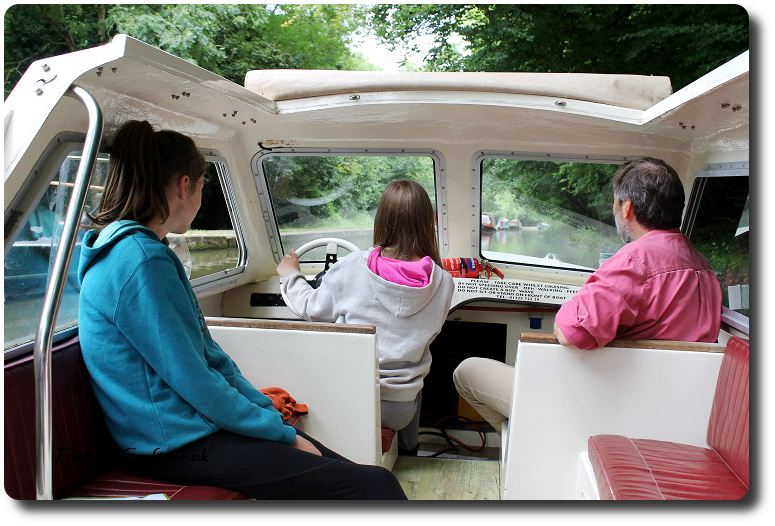 Each of the children had a go at steering the boat. Eldest became quite proficient at it. This is not a speed boat. We were advised to stick to walking speed which suited me. It was perfect for wildlife spotting.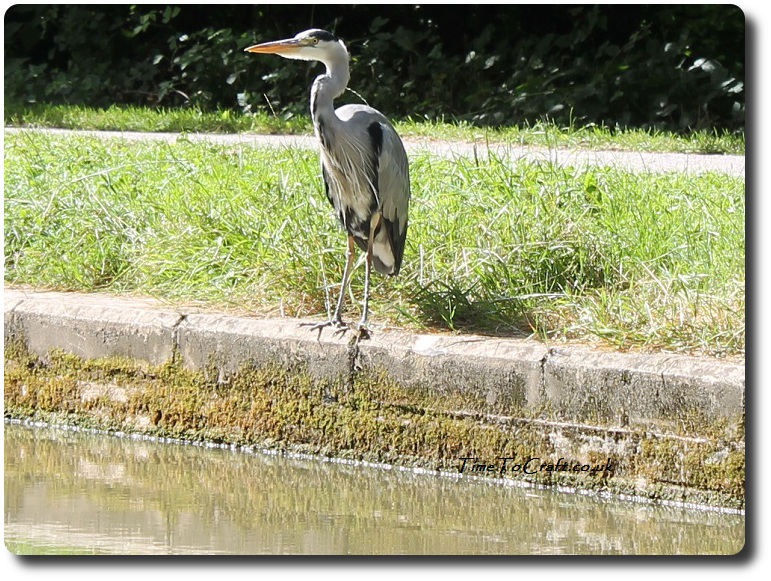 There were several herons along the banks. They obviously had the measure of the crazy humans in boats and realised that they were pretty safe, as they chose not to fly away, but to watch us. We spotted a lady shoo one out of her canal side garden, and it was most reluctant to leave. On our return trip, I noticed it was in another part of the same garden. A determined bird, who knew an easy meal, I think.
We also caught a glimpse of a kingfisher. There were a few little holes in the muddy banks, but no sign of their residents.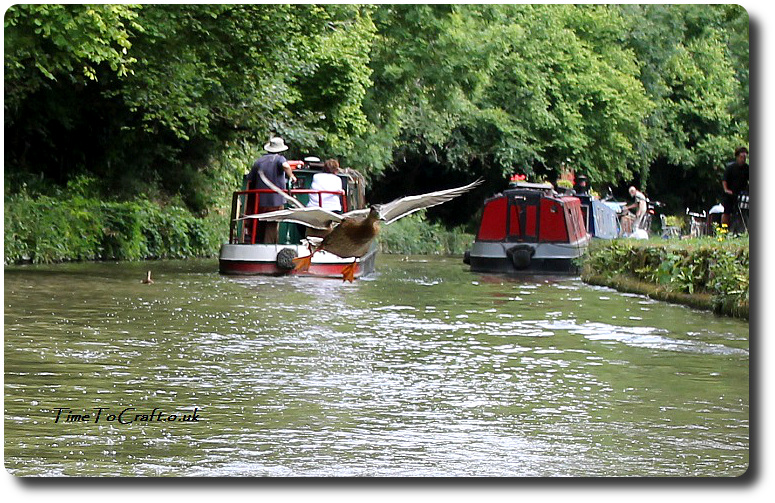 There were plenty of ducks that flocked as soon as they saw boats, in the hope of being fed.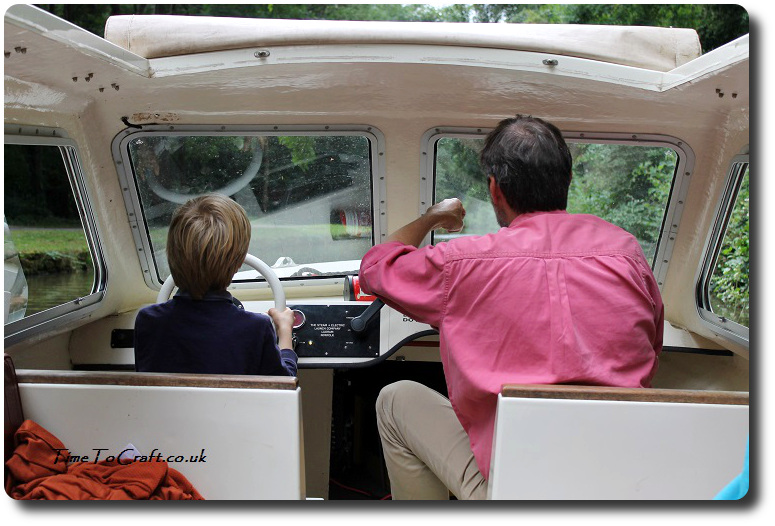 Our route took us over an aquaduct which goes over the river Avon. It is quite a sight. Not easy to appreciate when you are on a boat, as the walls block the view. We have walked over it before.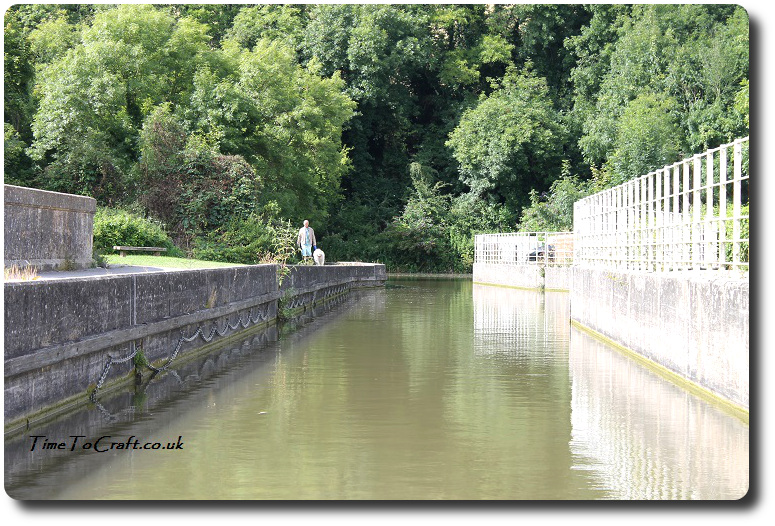 We passed plenty of other people, enjoying the canal. There were canoes, paddle boards and narrow boats, of course. Lots of people obviously holidaying in narrow boats. Must be lovely to wake up in the morning, when it is quiet, and see the wildlife.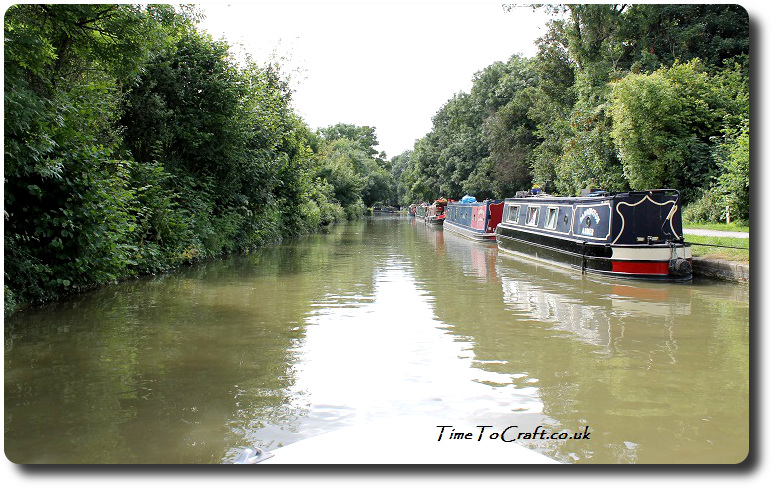 It was a fabulous afternoon. We really loved messing around on the river. We are hoping to get some canoes sometime soon. So maybe this family tradition will carry on.
Linking up bit later than usual to Fiona's inspirational #CountryKids linky.
*I really should add that it wasn't until we were half way to Bradford, that we realised that the children didn't have life jackets on. Oops! The canal is relatively shallow and the children are all confident swimmers. Next time, I'll make sure they are properly attired from the start. Despite the title of this blog post, they were very sensible and there was no messing around.