The return of the VW Camper van shirt
Final Summer sewing completed, this weekend. Too late for this Summer, but I like to think I'm well ahead for next year.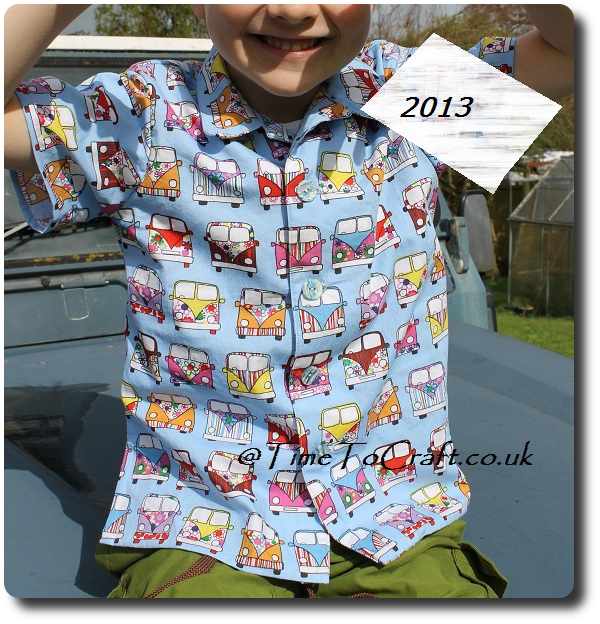 Any long term readers of my blog would be forgiven for thinking that this shirt seems slightly familiar. Mmm. It is. Back in 2013, I made a smaller version of it. Using the same fabric and same pattern. The boy loved it and wore it almost everywhere, until the inevitable happened. He grew too big for it.
In the meantime, my husband has been dropping hints about how much he likes it and would like his own version. I've hung back. Not wishing son and father to sport the same shirt, at the same time. Too much of a good thing, me thinks.
To be honest, I'm not quite sure how I'd cope with them wearing the same shirts at the same time.
Even if I walked a good few yards behind them.
No, nothing to do with me. They are on their own.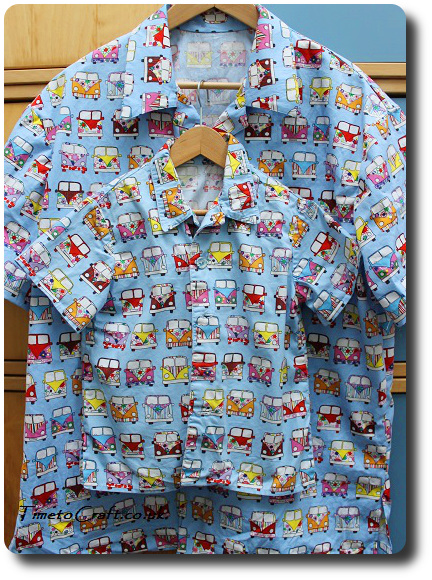 Fortunately, I don't need to find out. Now the first shirt is redundant, I seized my chance and made a much bigger version.
It's the first time I've sewn something for my husband. Incredible, I know. Although before you feel too sorry for him, he does have a good supply of home knitted socks.
He is very pleased with his new shirt. Even said that he'd like me to sew something else for him in the future. I'd say that is positive. Almost a ringing endorsement.
It's the perfect shirt for walking the dogs on the beach.
Perfect ……for next Summer.
Sewing details:
Fabric and thread: Minerva Crafts (Sky blue retro caravan print cotton poplin fabric)
Pattern:Simplicity 5581
Buttons: Mandy's Wool, Wells
Notes
Simplicity 5581 has both the boy's and man's patterns. Apart from the size difference, the patterns are pretty similar.
The style of the shirt is loose and long. The shoulders fit well, but it is very loose around the waist. My husband, who is over 6 foot, needed the hem taken up by 2 inches.
This is the fourth time using Simplicity 5581. First time making the man's version. Previous:
VW camper van boy shirt
Anchor boy shirt
Retro car boy shirt
Right. Now on to the Autumn clothes. Or should I skip that and go straight for Winter.