Zen and the art of crocheting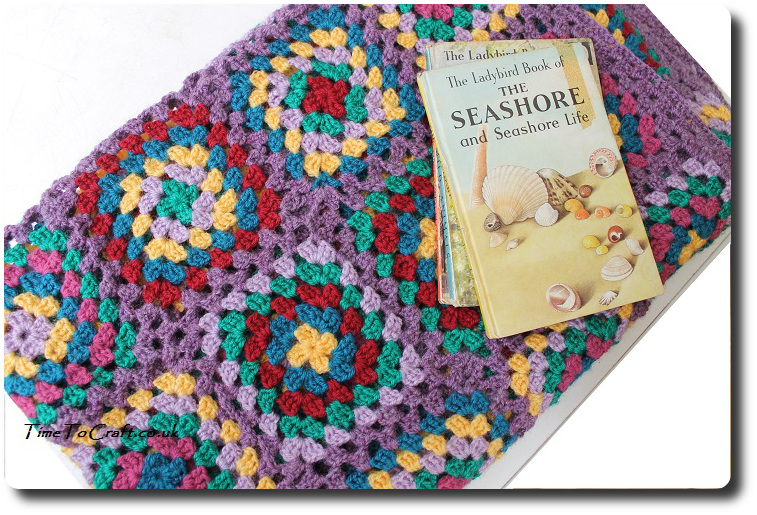 Some crafts are easy to pick up. Some are more elusive and refuse to click. Crochet has fitted quite snuggly into this last category for me. I can knit complicated patterns. I can follow the most convoluted dressmaking pattern, but looping yarn over a crochet hook has left me flummoxed.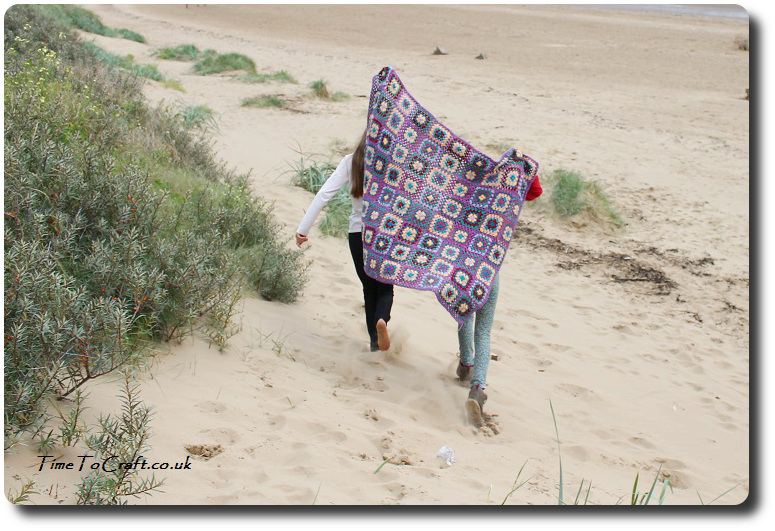 Until this Summer. It finally clicked.
I think the trick for me was not using the wool from my stash. Instead I bought wool specially for this project. Making it an official attempt to conquor crocheting, once and for all. The wool was lovely to work with. Squiggy and soft.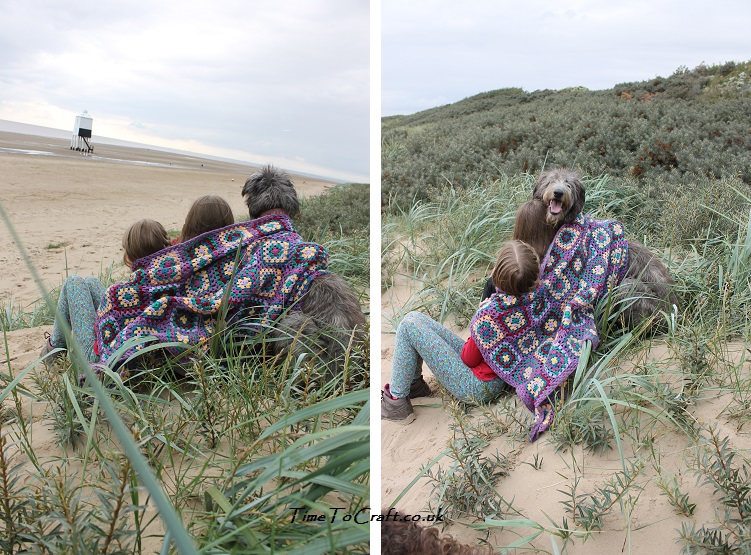 I decided on a basic granny square design. The size and colour order evolved as I made it.
Over the summer, it was an easy project to take around with me, crocheting one square at a time. Oh my goodness. So much more convenient transporting a size 4 crochet hook than a set of double pointed needles for sock knitting, which is my usual holiday project. The hook doesn't have the habit of forcing itself out of the side of a bag in that menacing way knitting needles do. Snagging innocent passer-bys.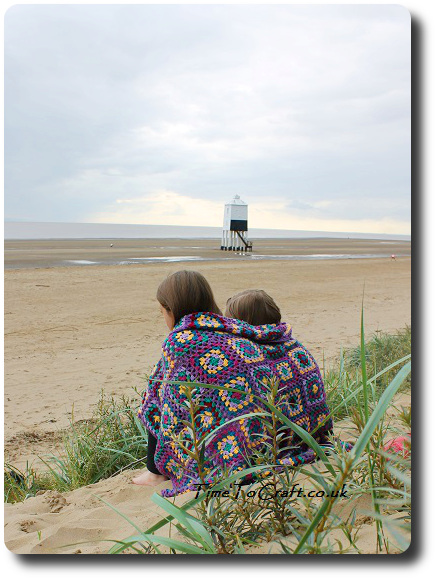 (Breathe in for 4 counts, breathe out for 6 counts.)
Crocheting has been the perfect Summer project. I've found it calming, which was surprising after previous attempts. Moments that would have been frustrating over the Summer, seemed easy to handle. I'm left wondering if crocheting brings me calmness or has calmness allowed me to crochet. Who knows. Maybe something to contemplate while I get on with my next blanket.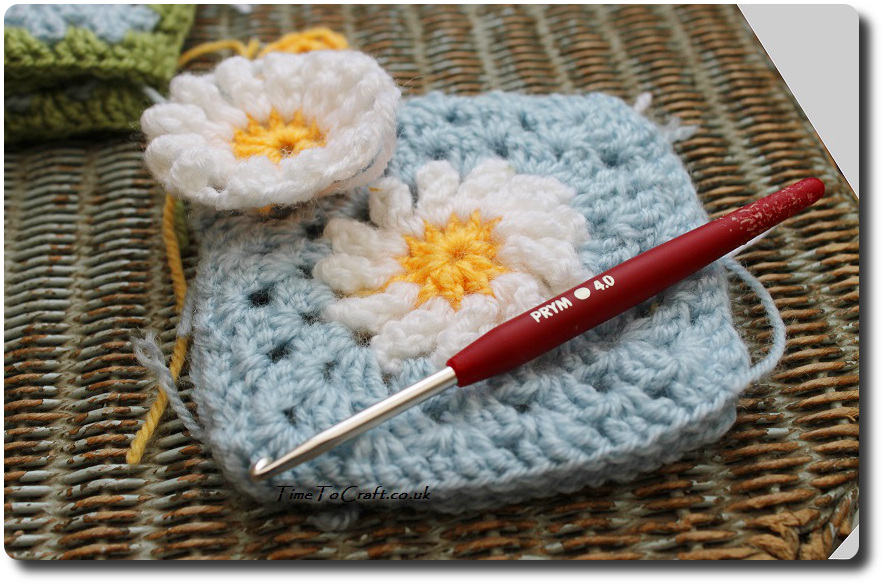 Which, of course, is already well on its way.
Granny Square blanket details
Yarn: Stylecraft Lite dk from Minerva Crafts
Hook: Prym 4.0

Squares are joined together using Carina's method. She has a brilliant step by step photo tutorial, that is easy to follow (Thank you)
The blanket is now living in my car. Ready for adventures this Autumn. As you can probably tell from the photos, it has had its first outing to the beach. Although I'm not sure there is any need to wrap the Pup in it. Not with that coat.
So what do you do to achieve calmness?
11 Responses to Zen and the art of crocheting
There have been cases when people lifted my photos and words, and used them without credit to me or asking permission first. Using them for their own commercial gain. I have now added a level of security to deter people from doing this. Apologies to people who do play nicely. If you would like to use any of my photos, please contact me.
All my words and photos are copyrighted to me. They cannot be used for commercial benefit by anyone else. If you would like to use any of them, then please ask me first and don't just take. Written permission only. Don't pass my words, photos or ideas off as your own. It's not nice.
Cookie Policy
Our web pages do not use cookies however this website uses Google Analytics, a web analytics service provided by Google, Inc. Google Analytics uses cookies to help us analyse how people use our site. The use of cookies by Google Analytics is subject to change.