Being the child of a knitter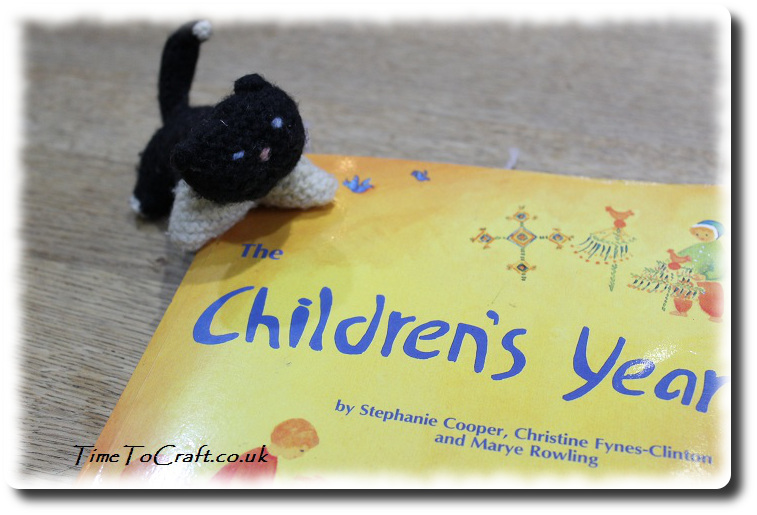 Let's face it. Having a mother who sews and knits, is a mixed blessing. On one hand, garments can be magic-ed up over night, on short notice, and to exact requirements. On the other hand, "unique" outfits and the phrase "I could make that for less/better/different" haunt your childhood. I do understand. I really do.
I no longer knit cute rabbit jumpers for my children. Rather than spending weeks knitting, only to have it worn once or twice, my time is better spent, and appreciated, if I take a few hours to sew them something. I've learnt.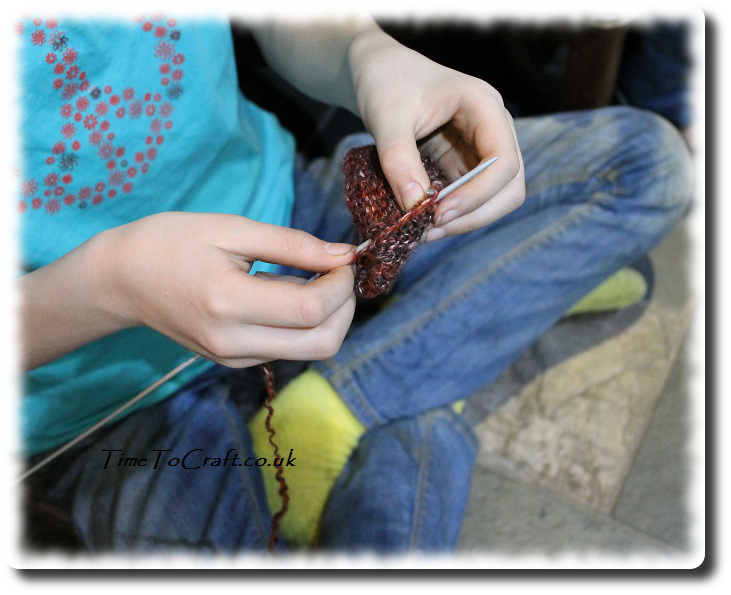 Another consequence of having a mother who crafts, is that everyone assumes that you can do it too. The phrase "You must be good at knitting/sewing/plaiting/tying-bows" has my children recoiling in the same way as the question "Haven't you grown?" The truth is, I have never pushed them into following my interests.
If they ask to be shown, I will show them. My theory is that if they want to learn, they will do it with more enthusiasm than if I force them. Isn't that true of so many things!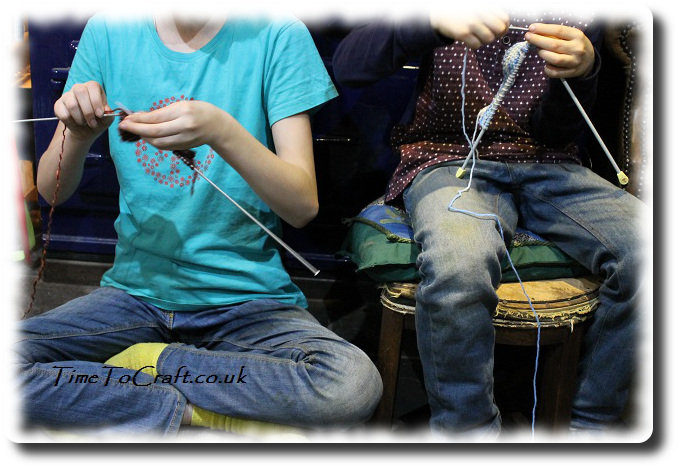 This half term, they asked to knit. The older two have had a go before. This time, youngest said he'd like to learn. So we did. I set him up with knitting a scarf. I chose the cat pattern out of the Children's Year for the two older ones. (Cat on book is one that I knitted years ago. I can't help looking at it and still seeing it in their toddler hands.) Both are short projects that will hopefully be quick to finish. They are all doing brilliantly. It makes me smile when I walk into a room and find a child knitting. Totally absorbed.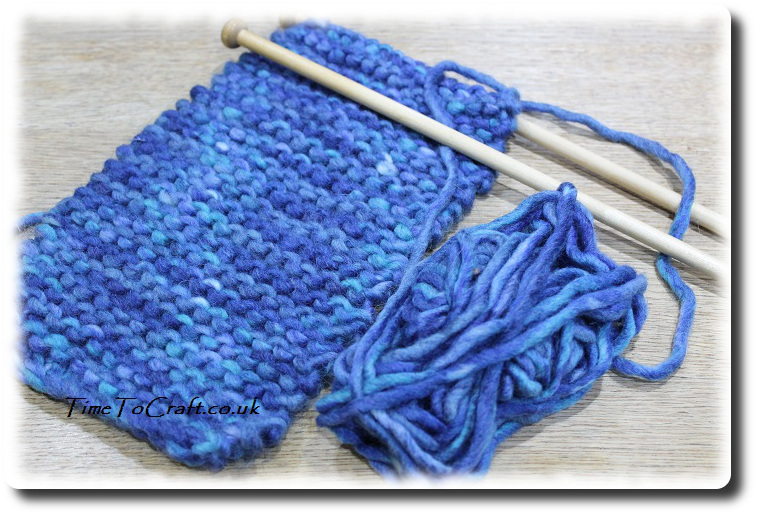 So enthused is Eldest that she picked up some winter yarn, this weekend, and started a scarf for herself. A great project for her, as she is making something she can wear. Plus it wouldn't look out of place, among the scarves in the shops at the moment.
Who knows if they will take it further and knit something on a bigger scale. I don't mind. I'm pleased that they asked to do it and I could share.