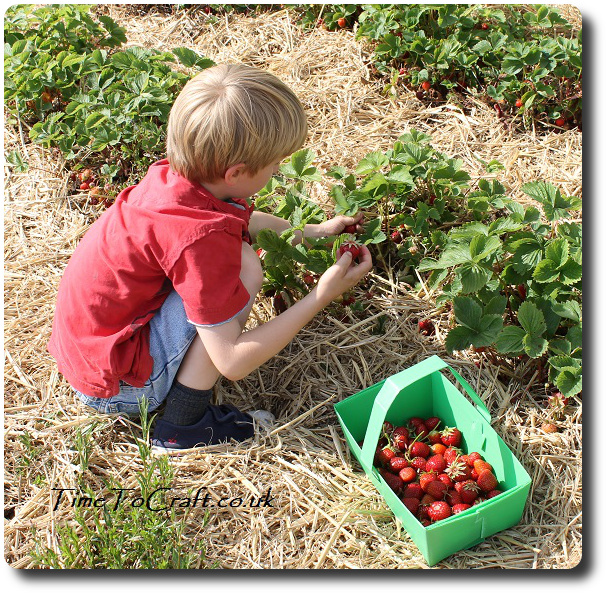 This is the week that our local PYO farm puts its signs out along the country lanes. This is an eagerly awaited event in our household. The chance to visit the farm and pick strawberries. Finishing off with a iced lolly and a chance to throw a ball for the ever eager farm dogs.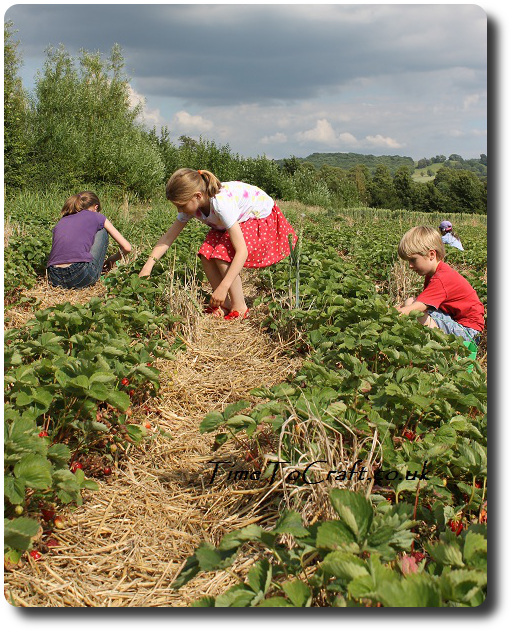 Over the years, I have trained my merry gang of strawberry pickers. They know the ones to leave and the ones to pick. They know not to eat the strawberries before they're paid for, except one to check we like the variety. Visiting the PYO makes a welcome after-school break. Blowing away the cobwebs. Especially grateful for, as we approach the end of the school year and fatigue sets in.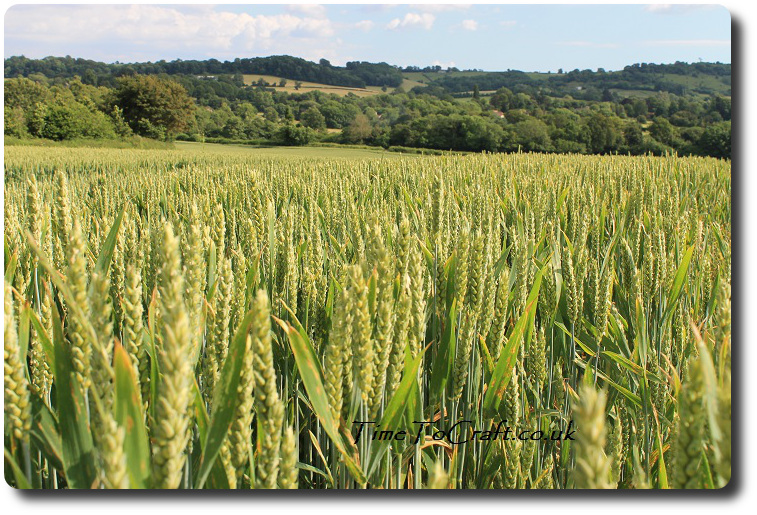 Between picking strawberries, it's impossible not to admire the setting. There are strawberries on table tops for easy picking. Also traditional rows and rows of strawberries on the ground surrounded by straw, for mulching. The surrounding fields are full of crops.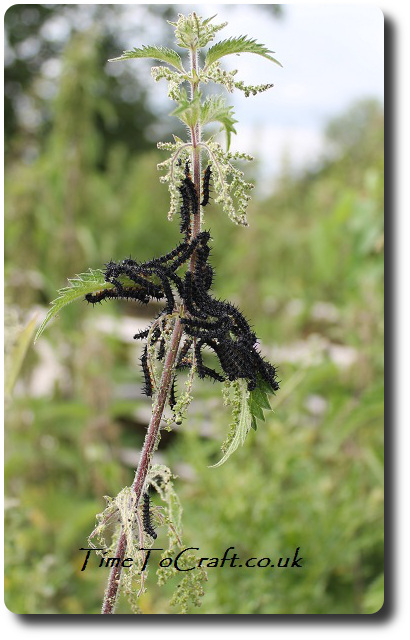 Snuggled between these cultivated fields are rough areas. Left. Inevitably encouraging wildlife to make its home there. On the way back to pay, we spotted butterflies and beetles a plenty. And the odd group of caterpillars.
A good place to linger. Maybe I could bring a picnic next time.
Joining in with the ever inspiring Fiona's #CountryKid linky. Hope you've all had a chance to explore the big outside, this week.